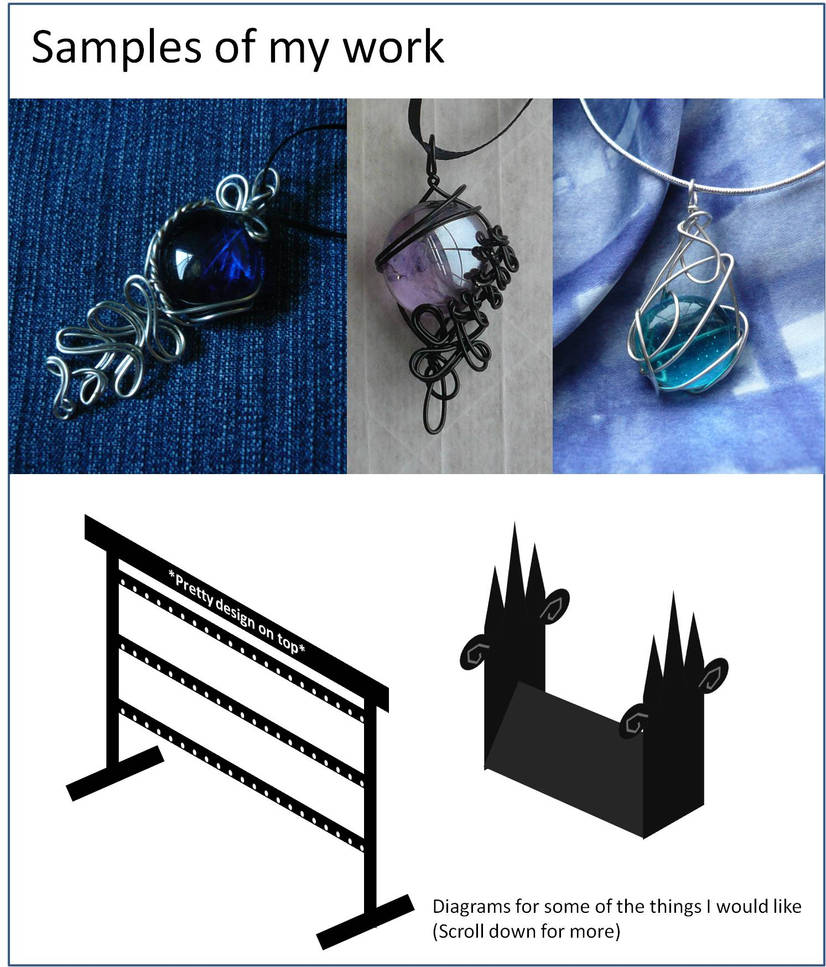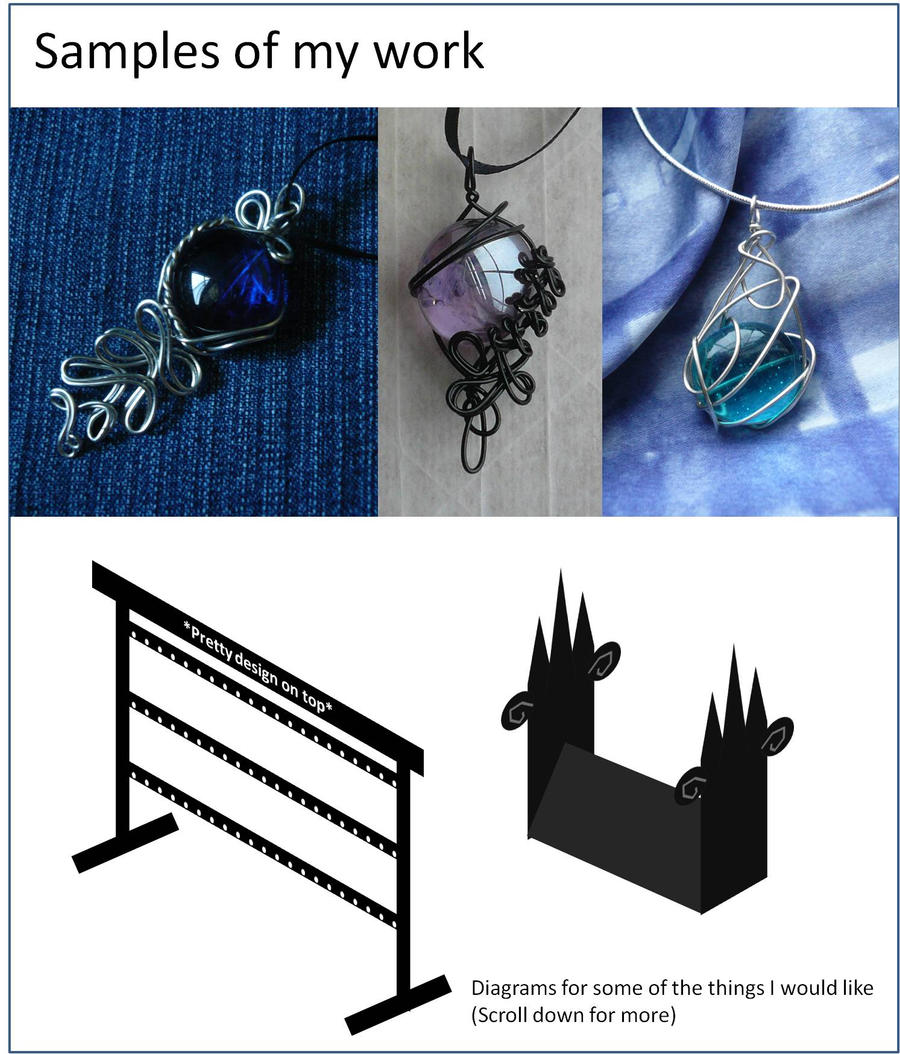 If you like my work (gallery:
[link]
) and you specialize in any of the following, note me with a link to your gallery, and the negotiations can begin!
Specific things I want
-----------------------------
-Woodworking (two designs above)
-Metalworking (earring rack shown above)
-Bookbinding (old, ancient-looking)
-Small weeping angel sculpture (from Doctor Who)
-White wolf plushie with black runes
-Unique Fabric flowers (i.e. made-up flower designs--looks nothing like any kind of flower on this planet)
-Fancy tabletop or hand mirror...around 3/4 of a square foot
-A ponytail barrette like the one Jadzia Dax wore (Star Trek DS9)
General stuff that might tickle my fancy
-----------------------------------------
-Jewelry displays or props...something pretty and whimsical that will enhance my booth and show off my jewelry
-Unique or pretty things I can wire-wrap that I haven't used before.
-Needle felting
-Summer scarves (or almost any kind of scarf that isn't knitted.)
-Key pendant with gears (if the glue is strong and the composition is nice)
-Kanzashi with shidare "tails"
-? Keep checking back--I keep adding more as I think of stuff I like or need
Exceptionally good at a craft not listed? Try me...there's always a chance I'll like it. (Remember, though, I already have jewelry coming out my ears)
Keep in mind, I still really like money! So 9 times out of 10, I'll probably decline an offer.