Info: Moved from:

Hello, my name is Kim and I'm an Artist.
What I draw:
My little Pony OC Pictures. Main: Flakestar Starkle
Pokémon Pictures. Main: Sparkle the Pikastar
Pokémon Bases
Super Mario Pictures. Main: Kim, Princess of the Pokestar
Contact me with:
E-Mail: pikasparkle755@gmail.com
Google+: PikaSparkle485
Twitter:
twitter.com/PikaSparkle794
Instagram:
www.instagram.com/pikasparkle8…
Skype: Flakestar Starkle or StarSparkle626
Discord: StarSparkle318#6593
Roblox: SnowSparkle485
Minecraft: PikaSparkle485
Skindex: PikaSparkle894
Planet Minecraft: PikaSparkle795
Pinterest: PikaSparkle845
Fandom Wiki: StarSparkle786
Pokemon Website: ShineSparkle249 (Kim79)
My Nintendo Accounts:
Nintendo 3DS Code: 1135 - 2544 - 4201
Nintendo Switch Code: SW-6870-2324-1619
As for these Codes on top: If you want to send a Friend Request to me, ask me first on posting the Comments or send me a Note. If I accept, then send me your Code. Oh, and let me know from which Console your Code is.
My Miiverse: LightSparkle846
My Nintendo: Sparkle934
Nintendo Network ID: LightSparkle846
Status:
Requests:

Trades:

Collaborations:

Commissions:

Point Commissions:

Gifts:

ACEOs:

Kiribans:

If you want something that is open for the moment, send me a Note.
About myself













I'm using the following Tools to draw:






I love...:



















:thumb699589889:





My little Pony


Which Characters I'm a fan of:
Twilight Sparkle




Fluttershy



Pinkie Pie


Princess Luna



Princess Cadence


Princess Celestia



CMC

My little Pony Equestria Girls


Which Characters I'm a fan of:
Human Twilight Sparkle (Sci-Twi)
Sunset Shimmer


Wallflower Blush



My little Pony OC



:thumb726846280:




Snowdrop









My fav Brony Analysis:

MLP Ships
Mains




















Brony Analysis
:thumb713281773:
Nintendo

Konsoles


Amiibo


Games:


Super Mario




Games


Which Characters I'm a fan of:
Mario

Luigi

Princess Peach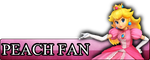 Yoshi

Toad

Toadette

Rosalina:


Other Characters:




Ships







Pokemon

Games

Which Pokemon I love:

Yu-Gi-Oh
Which Characters I'm a fan of:
Ships