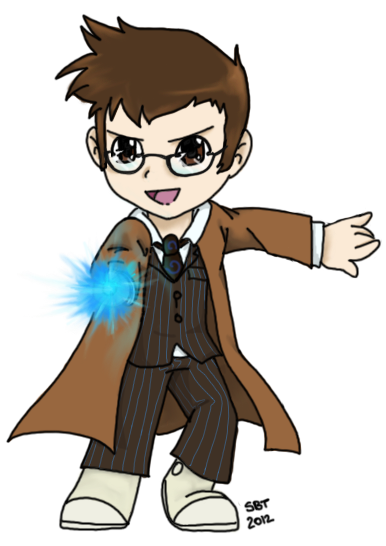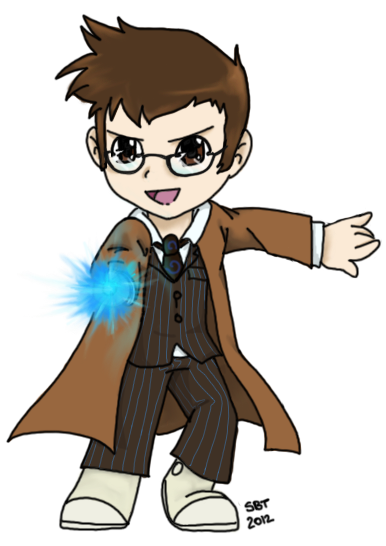 Watch
Gah~ It's official. Well, it's been official for quite a while, but now I will openly admit it: I am a David Tennant fangirl.

Just...not the rabid, foaming-at-the-mouth, kill-you-if-you-even-mention-him sort of fangirl...no, never one of those.

Tennant is just an amazing actor. Thanks to theater class and my theater teacher, I can hardly watch a show or a play without analyzing the actors' methods and subtle messages in their body language. David Tennant expresses so much in his eyes that its crazy. I could go on, but the point is, I now think that he is one of the greatest living actors.
.....
Not that this chibi shows any of that.

Drew this mostly during Spanish class on notebook paper then digitalized when I got home. Hope you like it!

I had a great deal of fun with the light from the sonic screwdriver.

Doctor Who (c) BBC