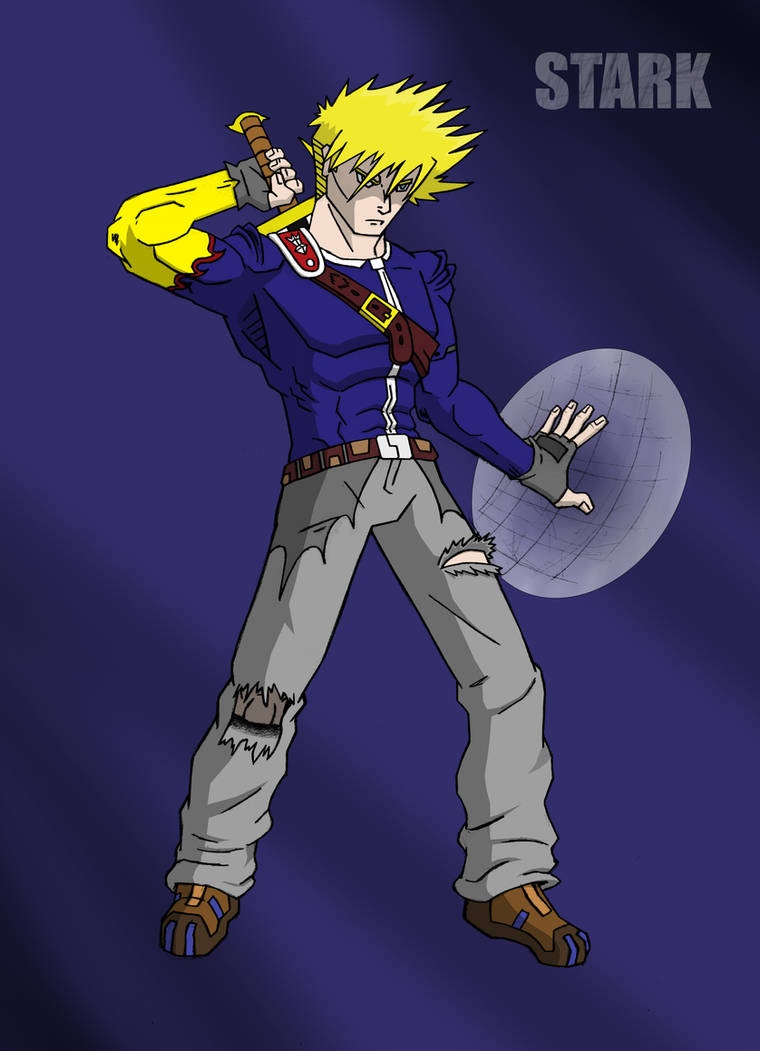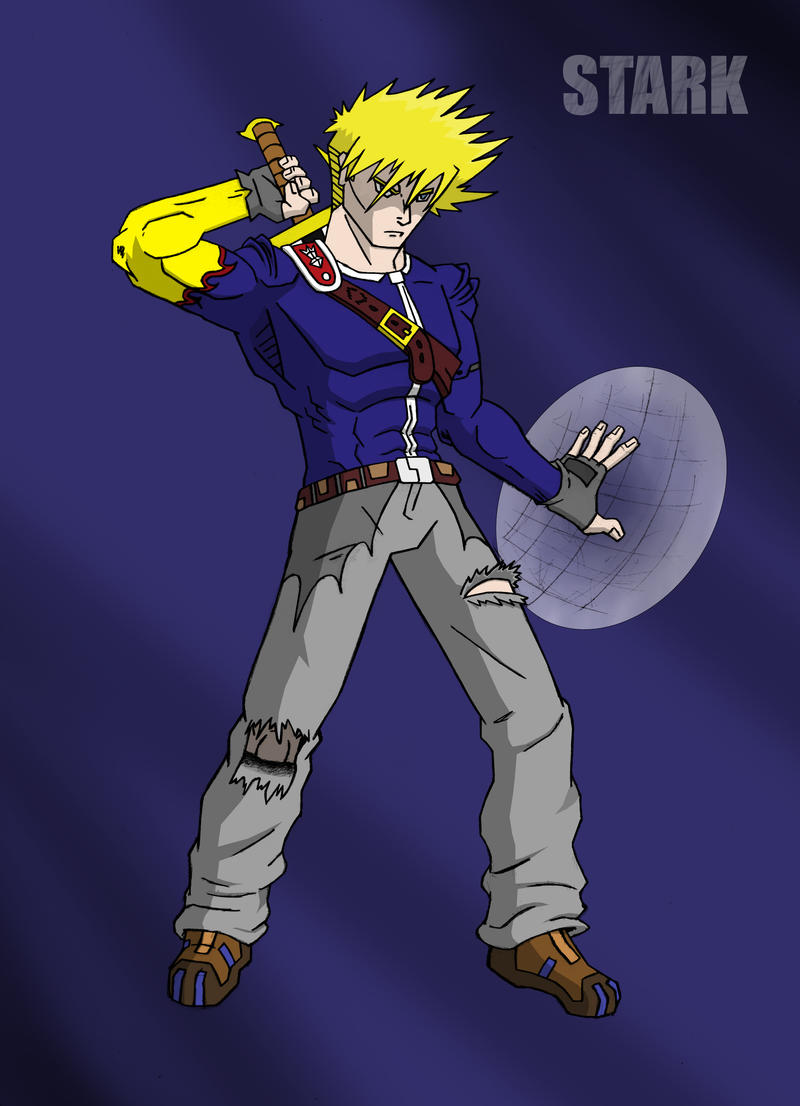 Watch
This is Stark. My main character in a story I'm working on.

In case it's not clear his left hand is generating a sort of energy shield.

nice design. he kind of reminds me of trunks from DBZ.
Reply

cheers. It's kind of odd looking back on this one, since my style is quite a bit different now
Reply

Yay Stark!

Reply

Awesome! You're really good at cel-shading. XD
Reply