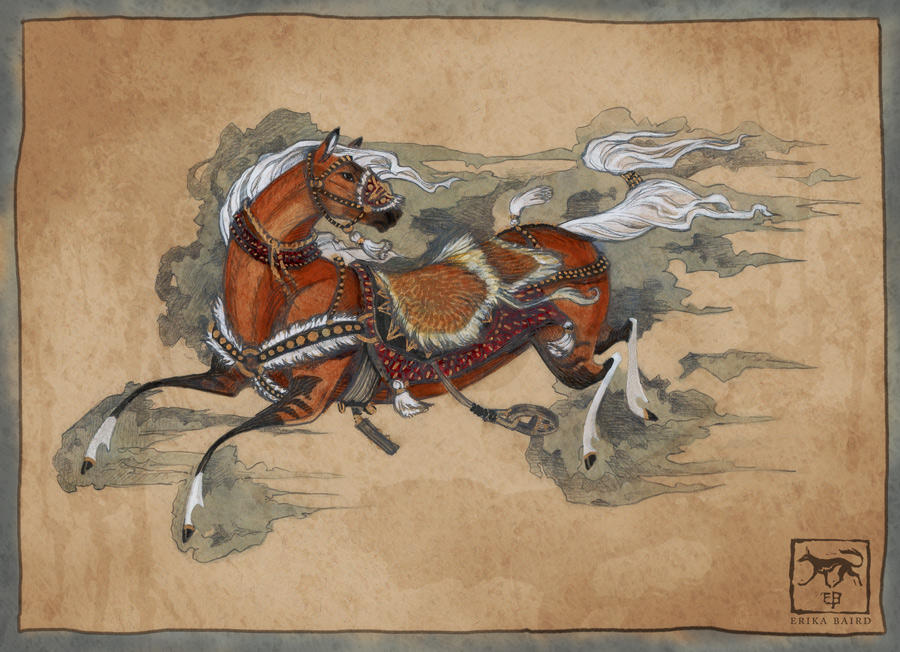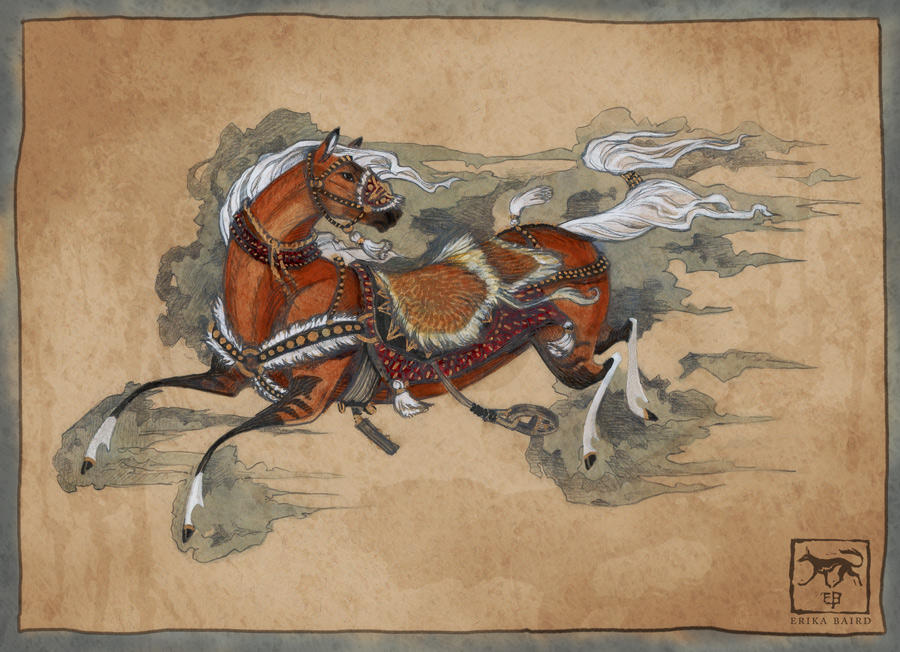 Watch
Wanting to challenge myself stylistically, I feel like I've finally hit on something with this one. Good old Shasta, haven't drawn her in ages. Also, not really a 'media horse' in the true sense of the series, but I'll put it in anyway since it's pretty similar.

Pen and ink, gouache, watercolor, colored pencil, and graphite. And liquid gilding, which by the way KILLS brushes.

If you reblog please link back here. Please don't repost as your own.