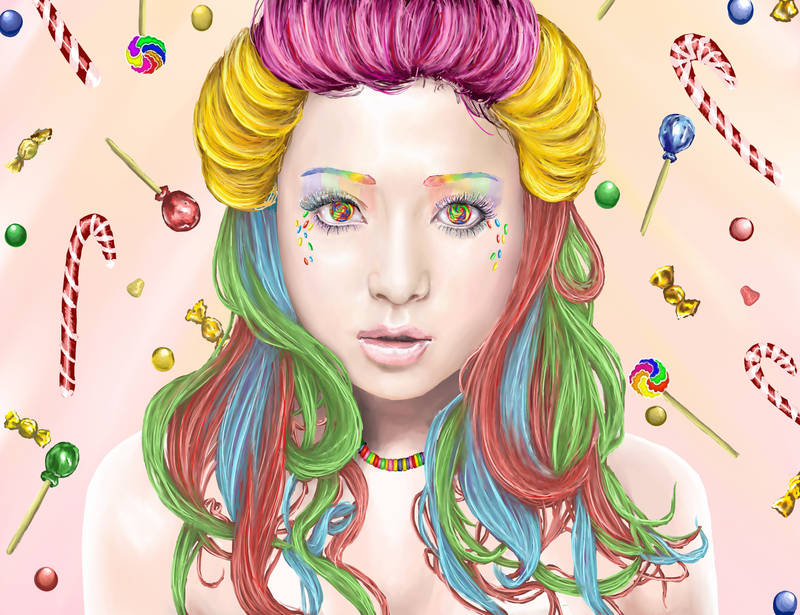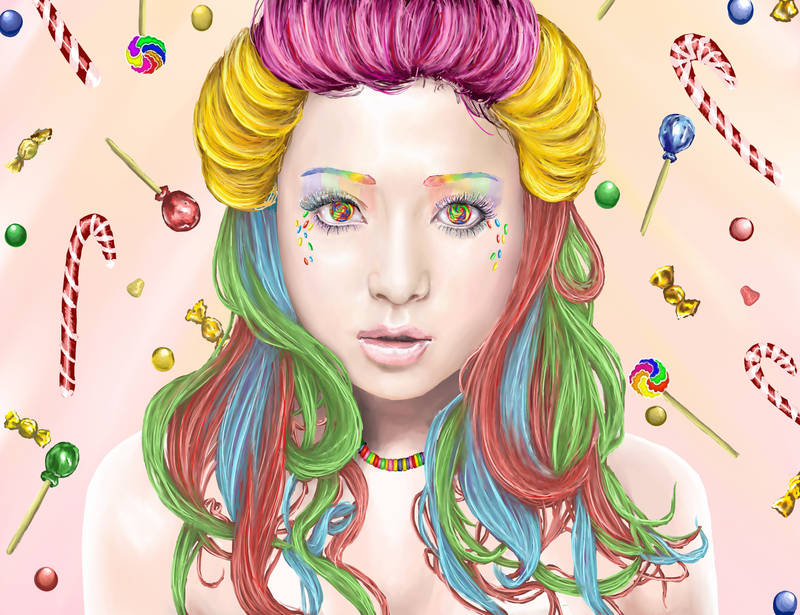 Watch
This poor girl has got a serious candy overload going on. XD I worked....really, really hard on this one. It took over 5 hours at the least. I haven' done a whole lot of digital work and I've definitely not done alot of portraits if any....besides that wraith...So yeeeaaahh, I am still learning alot. Especially hair-wise.
Please, if you have any advice or comments or critiques or anything I would seriously love to hear them. I got some really good reviews on this from my parents. Which has made me real happy, they were quite impressed. *boogie*
There are alot of problems, I am aware of them. Especially her hair which when saved as a Jpeg file became even more blurry/blended then it already was. The candy cane to our left looks a little....strange, the white stripes should have been bigger like on the ones on our right. Her nose is also a little strange and well...it simply could be better. Next time.

Made specifically for the
The 5 Themes Contest!!
I hope you guys like her! Its one that I am actually pretty proud of (And after all the work I put into her I better be. O.O) and I'm just so happy that she's finished that I can't be angry at her. XDXD
Love you all, couldn't have advanced in any of my artwork if it weren't for all of you and this site, in fact I probably wouldn't have started digital drawings if it wasn't for this site. Lots of love and hugs!



Digitally Painted: 9/16/09