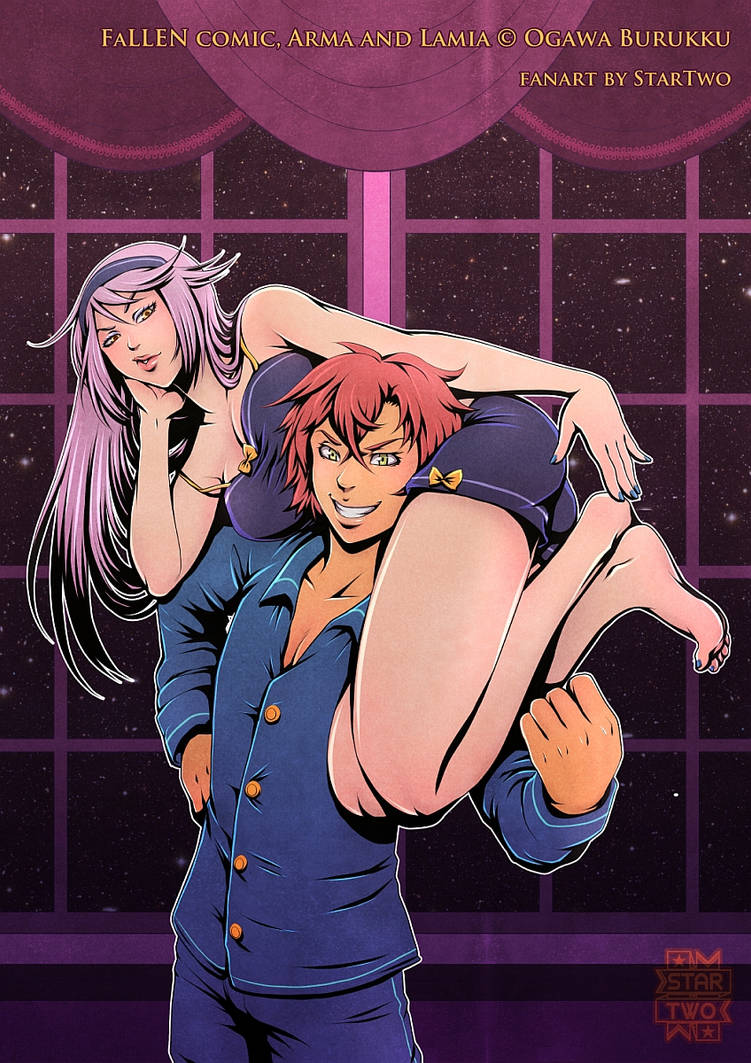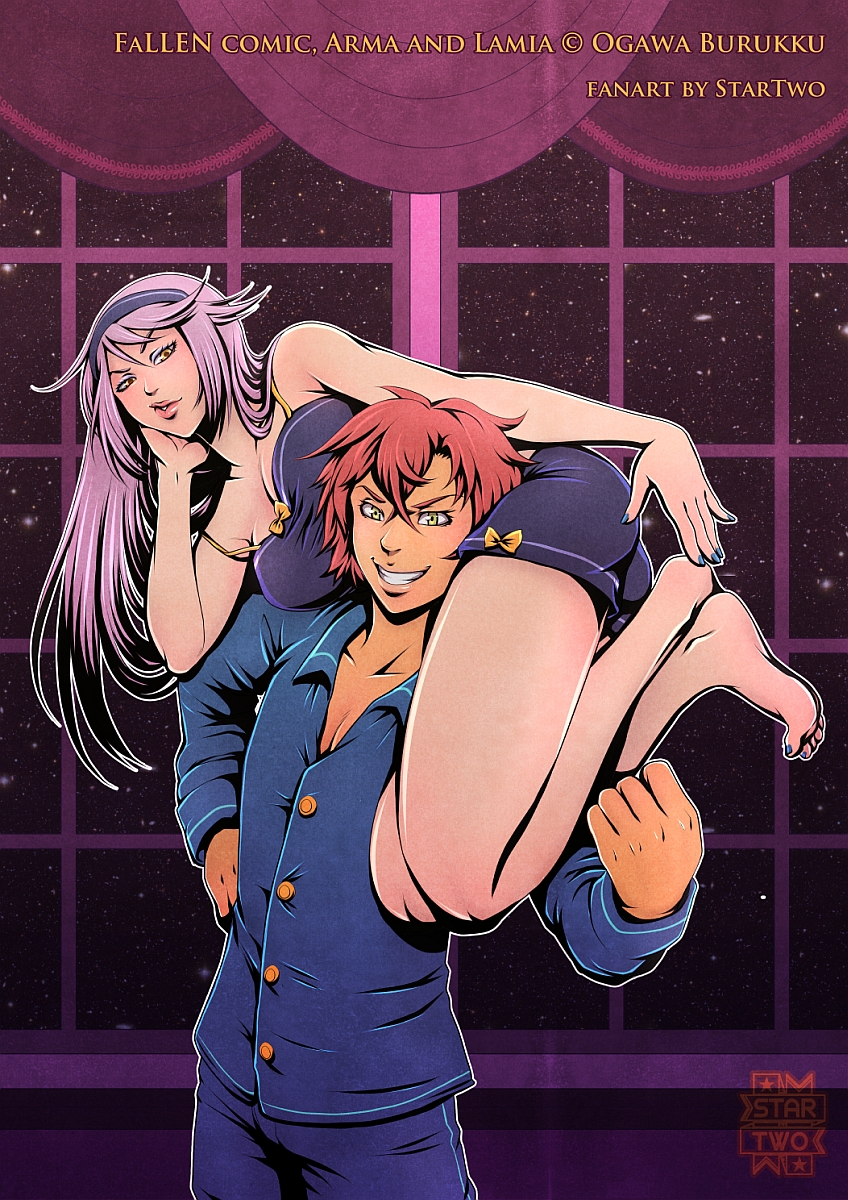 Here's a proud to be strong Arma and an unimpressed Lamia. Both belong to the comic FaLLEN by Ogawa Burukku

and this piece is for her FanArt contest. We didn't think we could make it in time, but behold! It is done.
We chose our favourite characters as they're always bickering, it's a controlled drama show everytime.
FaLLEN comic, Arma and Lamia © Ogawa Burukku
FanArt by StarTwo


Late comment is late!! I wanted to leave you guys an actual comment now that the contest is over.
I am such a fan of your work and was so honored when you guys sent me your submission!! I absolutely adored it. For much of the contest you were tied for third place, and I'm still really happy you got a spot in the book as an honorable mention entry. I love your colors as always and Lamia's expression is priceless!!
I'll be sending you both a jpeg proof sometime this month to make sure I credit you in the book the way you want to be credited

Congrats again! Hope you guys can enter again next year!!
Reply

Reply

Wonderful! I will add this with the other entries when I wake up in the morning

Reply

Reply