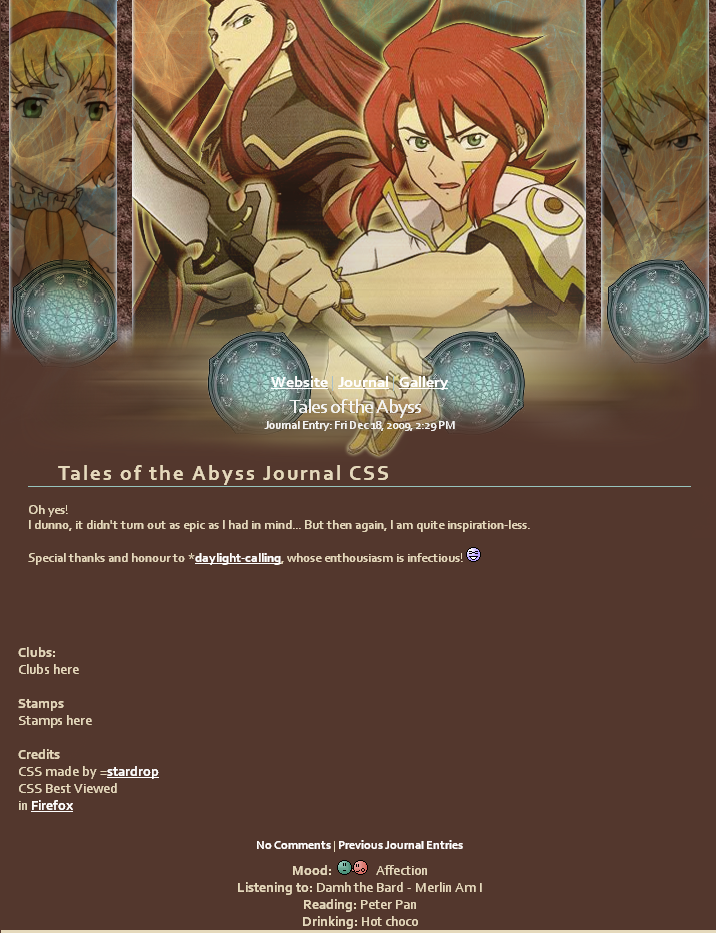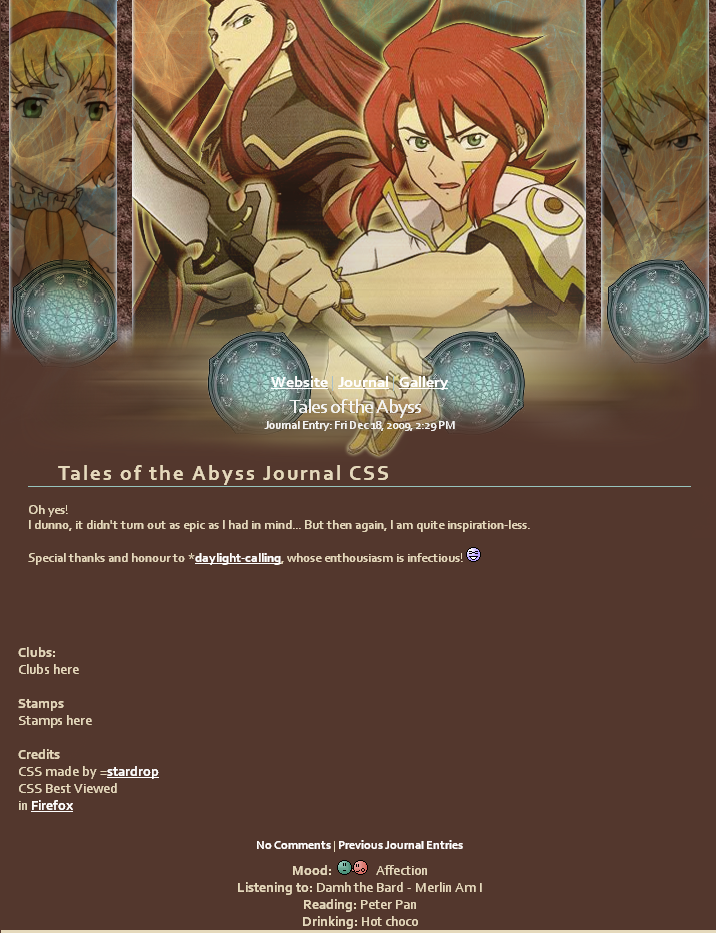 Watch
Tales of the Abyss journal css! And no, I still have no idea how these "skins" were, so it's just a css.
Not as epic as I would have hoped, but oh well..
And yes Kayla, your dmc journal is coming up, I just have such little time and little inspiration.. T_T
Some important notes:

You need to be a dA subscriber to be able to use css.

You need Winrar to open this file, which is a .rar.

I'm quite a busy person, so I won't be giving instructions in comments anymore on how to use css. We have a lovely forum that would be happy to be of service.

You can modify and spread this css, but please do not touch the credits.

Please comment + fav if you're gonna use it!
Tales of the Abyss (c) Namco Tales Studio.