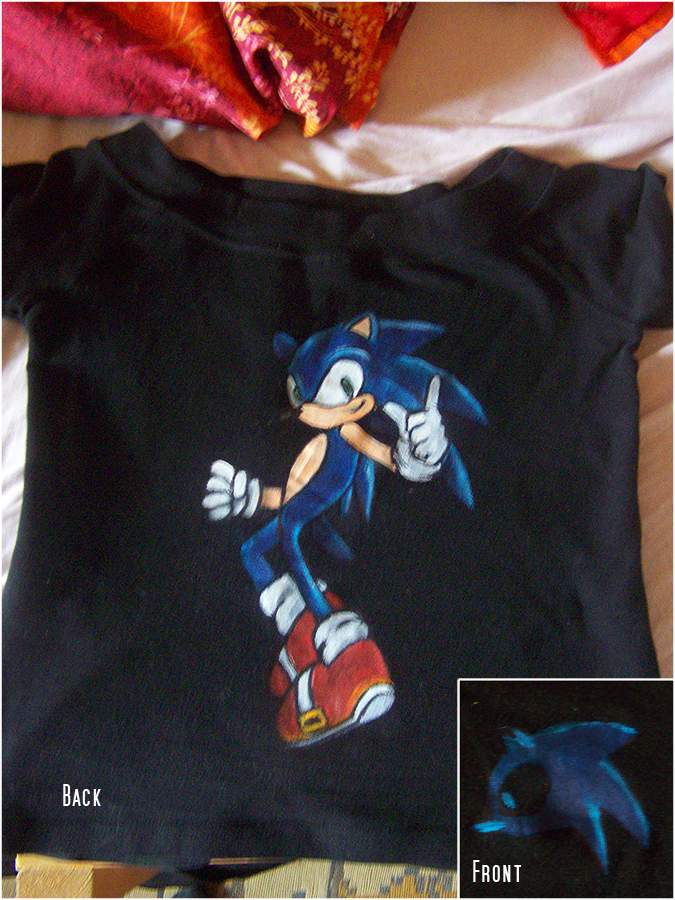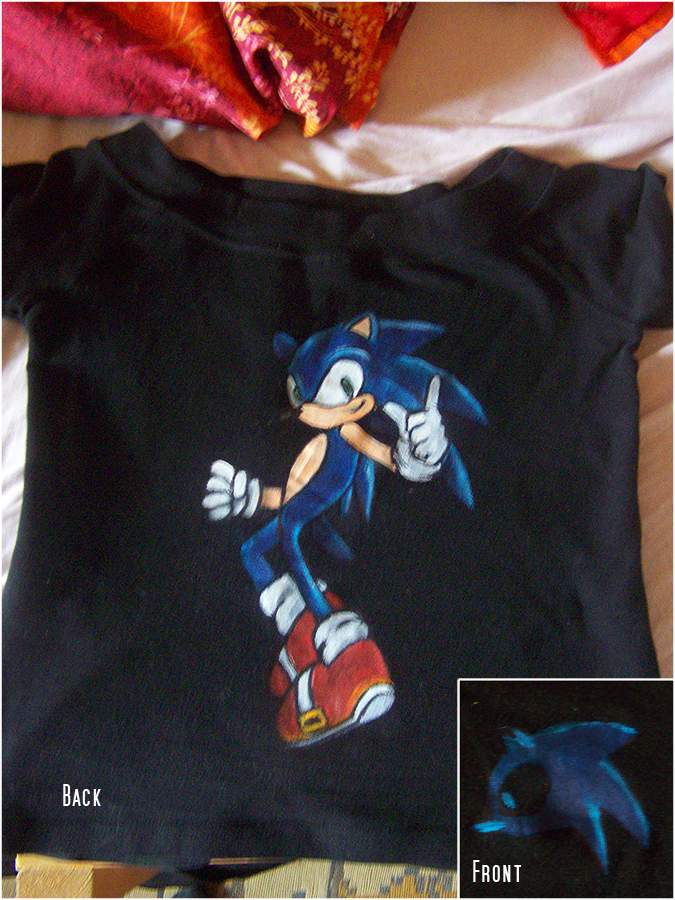 Watch
Yay! Last sunday I went with my brother to a retro game fair, as his assistent. His business went great that day, by the way!
Anyhowz, the day before I deicded to quickly made a Sonic shirt to wear on the big day. It's nothing very special, a quick painting of Sonic with acrylics, aided by black marker.

Sonic (c) Sega.

No wai! That's so cool

Guess what my stepbrother baught last week... a Wii, with Super Smach Bros. Brawl. It's so tempting to just steal the thing and secretly start playing it. That game is awesome. Still I prefer the Game Cube one
Reply

Yea I like the GC version better too actually, but then again I simply hate the wii <_< Too bad sonic isn't playable in the GC version though

By the way, there's gonna be a Super Smash Bros. Brawl tournament in Breda the 18th, me and my brother registered for it

We're so gonna have our butts kicked.
Reply