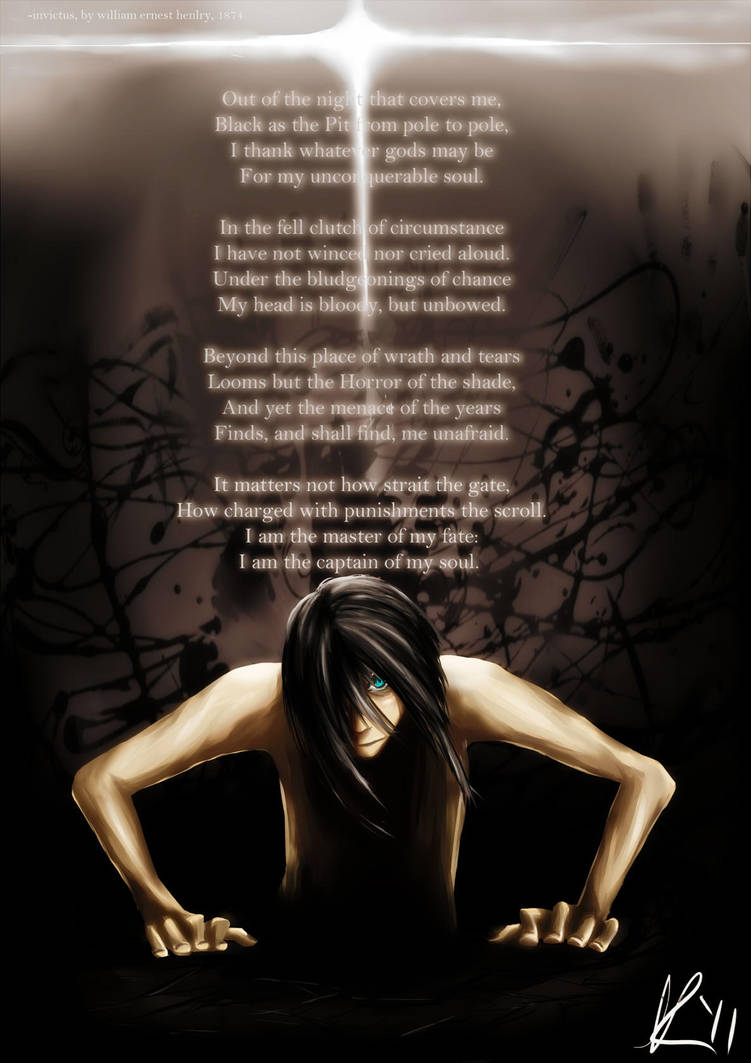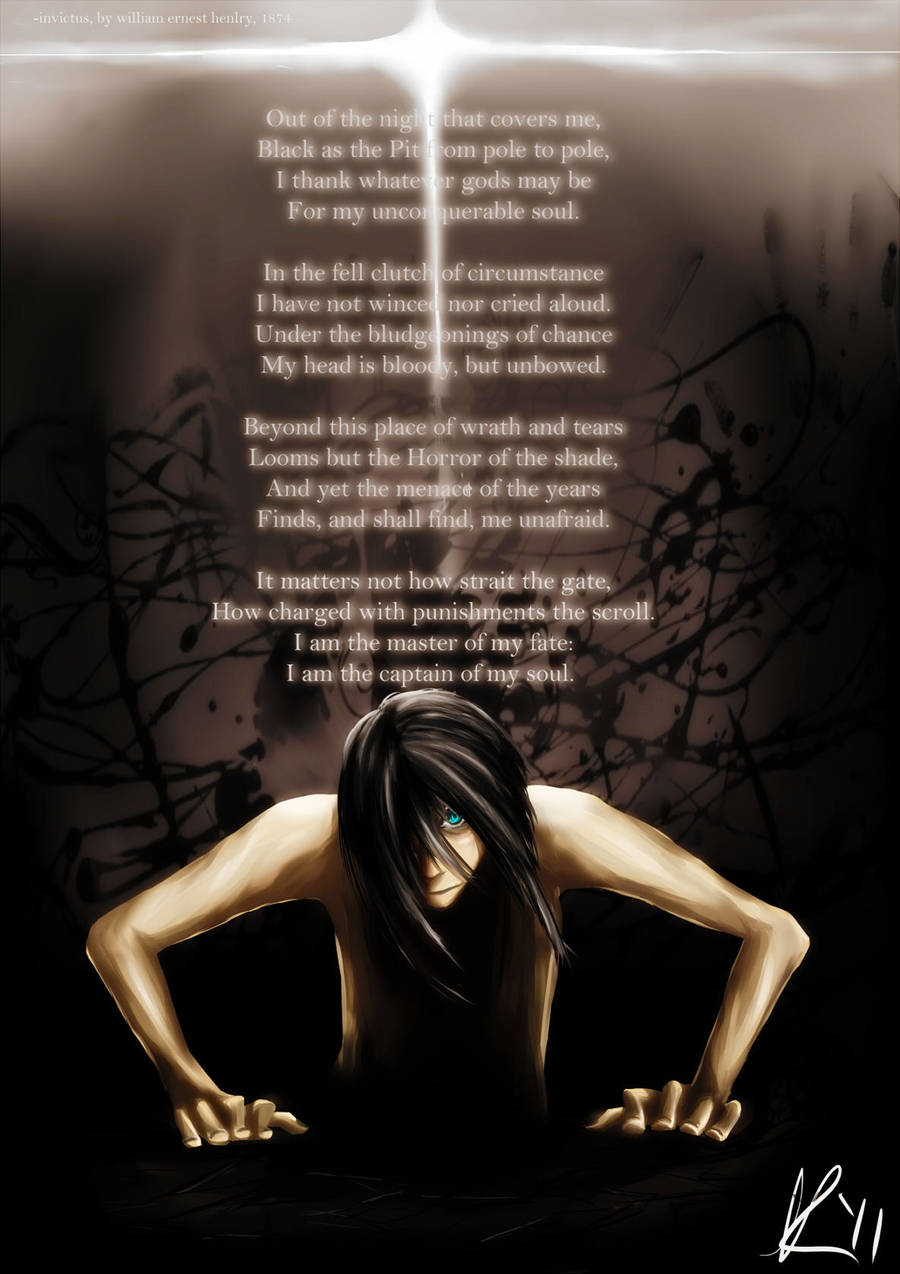 Watch
the poem was written by william ernest henley.
something about the words moved me, the determination, the strength and resolution of the poem has brought meaning to what i hope to be


This poem always gives me goosebumps.
Very nice work!
Reply

is that person suppose to represent the meaning of the poem?
Reply

yes, he's rising out of the black depths, with a hopefully determined look on his face haha
Reply

To me he looked like he was born from darkness (when I was ignoring the poem), but still He looks good, I think you should put some scratch marks, scars and bits of dried up blood on him. He'll really look like he suffered. It's a good piece of art.
Reply