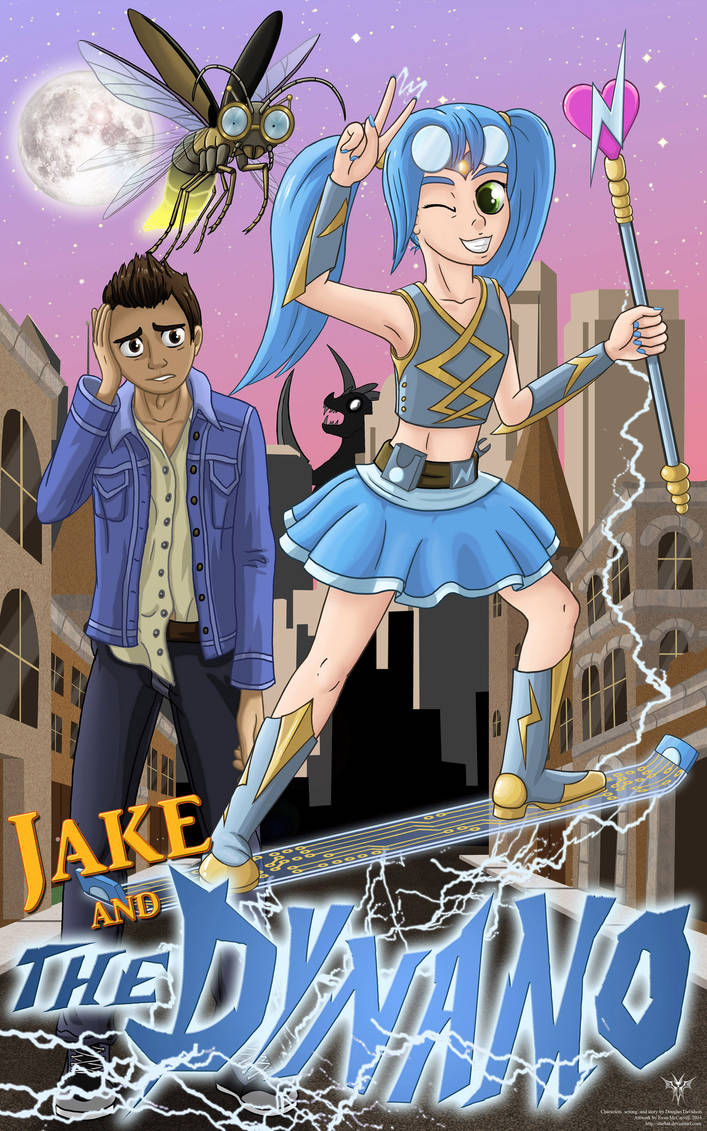 Watch
Well, I have to say that if there is one thing that I have learned from these last few years of drawing almost nothing but pony stuff.... it's that I need more practice drawing humans. XD
This cover art was commissioned from me by
DGDDavidson
for his upcoming web novel, Jake and the Dynamo.
I had the chance to read the first couple of chapters of the story for the purposes of gaining inspiration for this image, and I can say that it is quite entertaining.
If you have a taste for cartoon satire, magical girls, and bloody violence, then you may find this story is for you.

The link to the first chapter is here:
deusexmagicalgirl.com/2016/04/…

damn that looks awesome dude
Reply

Cartoon satire and magical girls is always fun. Bloody violence is good in doses.
Reply

He strikes a pretty good balance, I think.

Reply

It is a pretty good balance. The Queen of Darkness is also a riot. She's like Queen Beryl if the world was aware she was a blithering idiot.

Though, the three magical girls sans Dynamo are pretty useless as well. They would have been better off if they threw their magical items at the monster (or drive a vehicle at it, or grab a real gun and shoot it).
Reply

Thanks for reading. Magical girls in this world get to be both useful and useless, depending. Marionette will show her true skills later when she isn't babysitting Ramona.
Reply

She has skills, it's just that it seems like making things out of grease doesn't seem all that useful against a rampaging monster. If she made a club, would it also be grease?

And are the "ponies" Kasumi could summon G1 or G4?
Reply

Ah, so you've read the story so far too? Very good.

Yes, I suppose there's a range of competency amongst magical girls. Powers aren't everything.
Reply

Reply

I hope you don't mind if I take the liberty of quoting you on that.
Reply

Reply

Reply