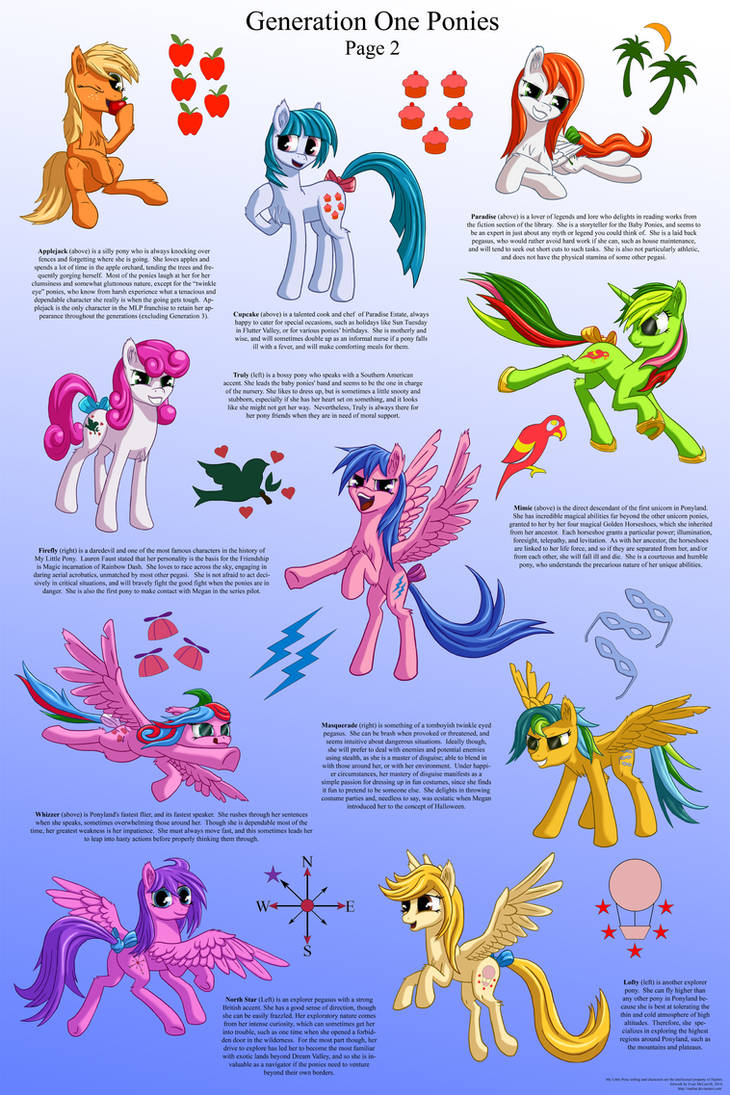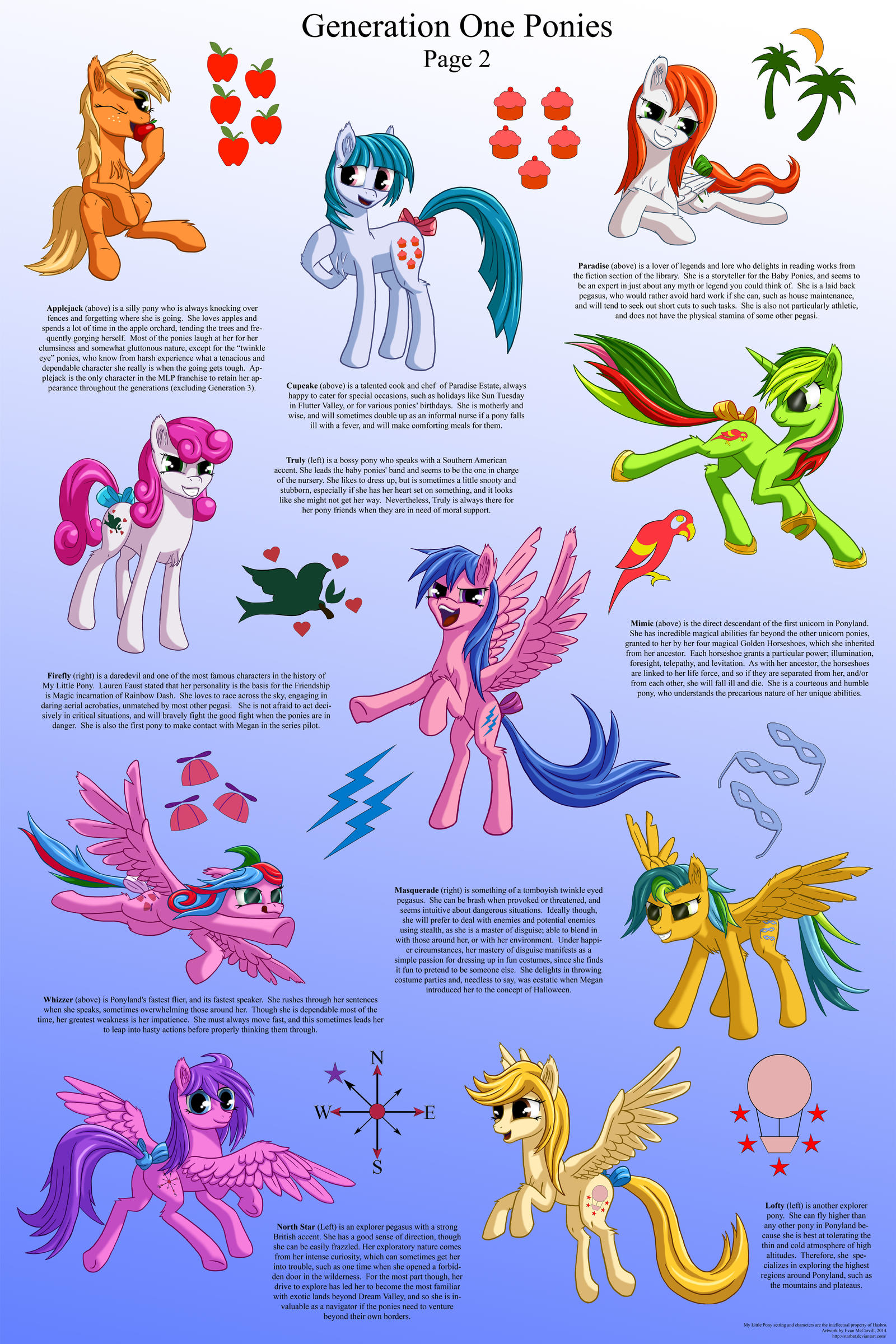 Watch
UPDATE, December 14th, 2014: I changed the proportions and layout a bit so it could potentially work better as an actual poster.
----------------------------------------------------------------------------
Well, this was a long-time coming, but I finally finished page two. There are many many pages to come. The next ones will feature the human characters.
Once again, this is all a prelude to my plans to adapt a certain truly awesome pony fanfiction into a comic series.
www.fimfiction.net/story/71660…
So here we are with another ten G1 pony characters. I hope you like.
Page One:
starbat.deviantart.com/art/G1-…
Page Two: You are Here.
Page Three:
starbat.deviantart.com/art/G1-…
As always, any and all constructive criticism is welcome.
My Little Pony, Friendship is Magic, and its style of illustration, are the creations of Lauren Faust.

Original G1 pony characters are the creations of
Bonnie Zacherle.
All generations of My Little Pony are the intellectual property of Hasbro.
The art work is nice to look at and the coloring seems evenly down, however it's kind of hard to see everything at once. The text is too small and the ponies are pixely. I understand it's a page to fit multiple ponies but still maybe remove five or six and make the rest bigger in order to see it properly. Also the eyes are a little too big, yes it's the style but still. Other than that I really like the style, it has touches of the mlp style but there's still some of your art as well. Plus the designs are nice, other than the overly pink bodies, maybe tone that down a bit.
The Artist thought this was FAIR
2 out of 2 deviants thought this was fair.