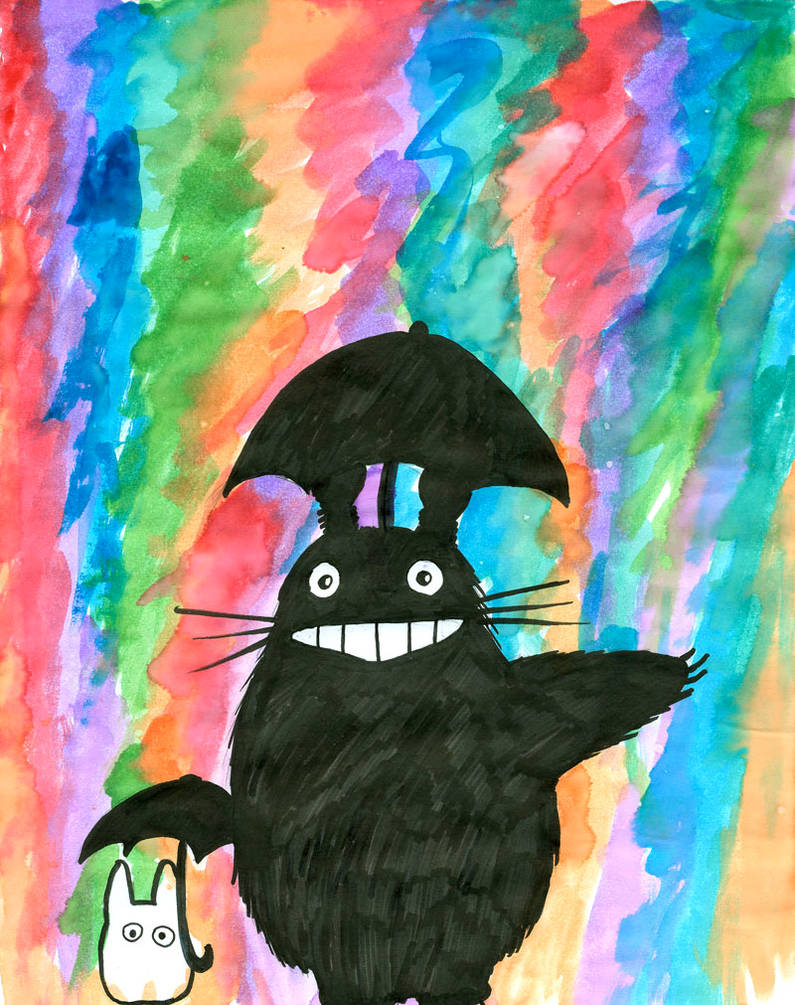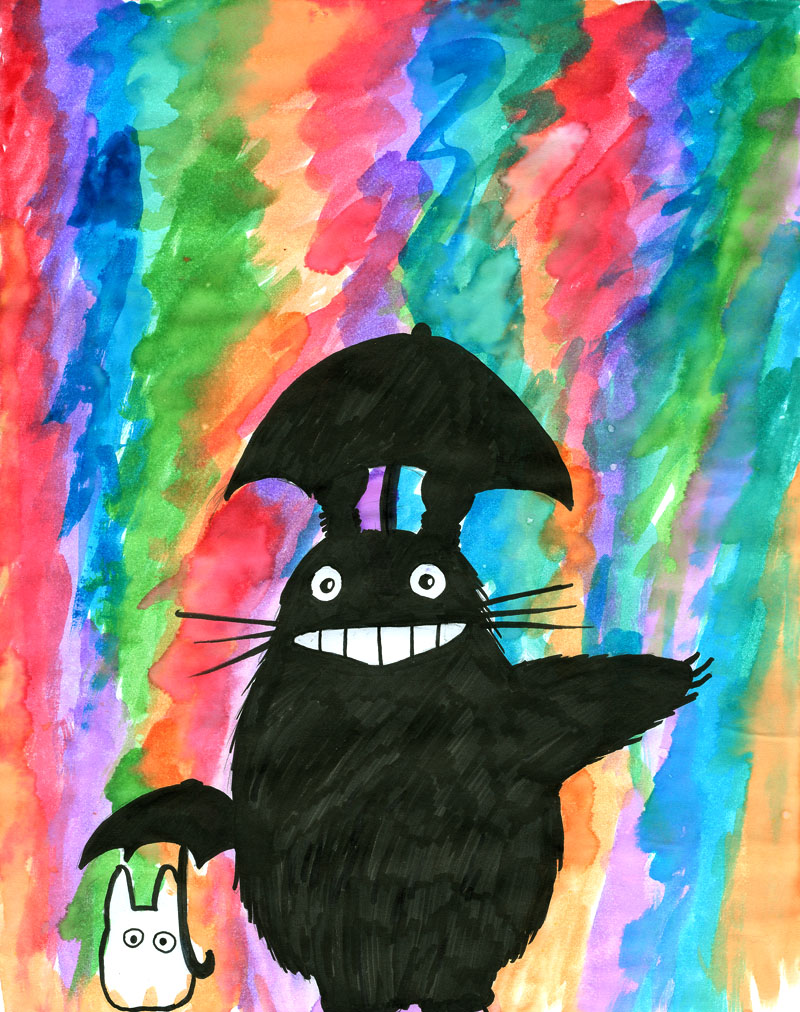 Watch
Inspired by this image:
[link]
This is my very first watercolor piece that is worth showing anyone! When I saw the illustration linked above, I wondered if I might be able to create something like it. For some reason I thought of Totoro and his goofy "I've discovered what umbrellas are for!" grin.
Done with watercolor and ink.
Totoro belongs to Miyazaki.
They are borrowing my umbrellas.