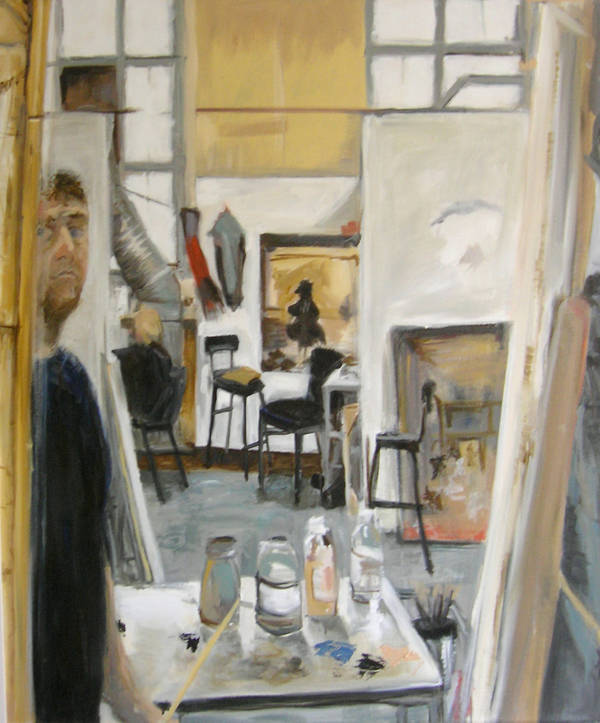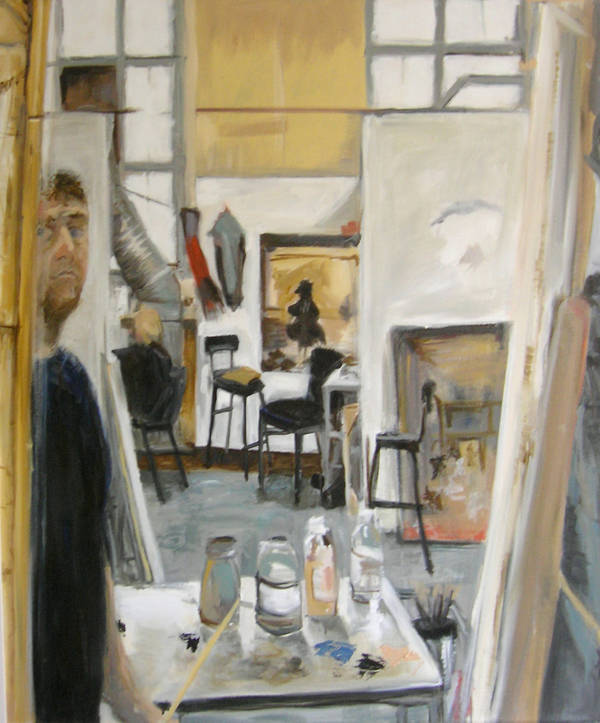 Watch
my favorite 2nd year painting, otherwise known as our transcription project. Starting off with copying an old masters work (Velazquez 'Las Meninas' in my case) we were then to build a 3d model of the work and create another painting from that model. After a little research I discovered that his painting could be viewed in many ways, having been subject to many critical reviews over the years. There was a strong argument over V's use of the mirror in portraying himself amongst the Royal family, almost to declare his status amongst artists and then there was the idea of the artist looking out at the spectator, or are we the spectators looking in at the artist. I could go on for hours here.

Ultimately my painting is meant to represent myself amongst my studio/ world. Having placed a mirror on the wall to reflect my studio space reflecting my 3d model of 'Las Meninas'. Just as Velaszques depicted himself in his world, I attempted likewise.

I cant remember the exact dimensions but it's over 1 meter tall, this work was also exhibited in the Mosmon Art Prize 2008.

cool. Its Dawes here by the way. I'm currently working on my transcription project at the moment and am also doing las meninas. Happened to stumble upon your painting while researching

Reply

Heya, been a while since I've used DA.... how funny, how did the transcription go?
Reply

I like the sense of divided and multi-leveled space with reflections and paintings of paintings, the window and the abstract forms caused by the canvases and boards.
Reply

Thanks Mark, don't know if it's obvious or not, I hinted at my original painted copy of Velazques' work, (back to front) on the right side of the composition.
Reply