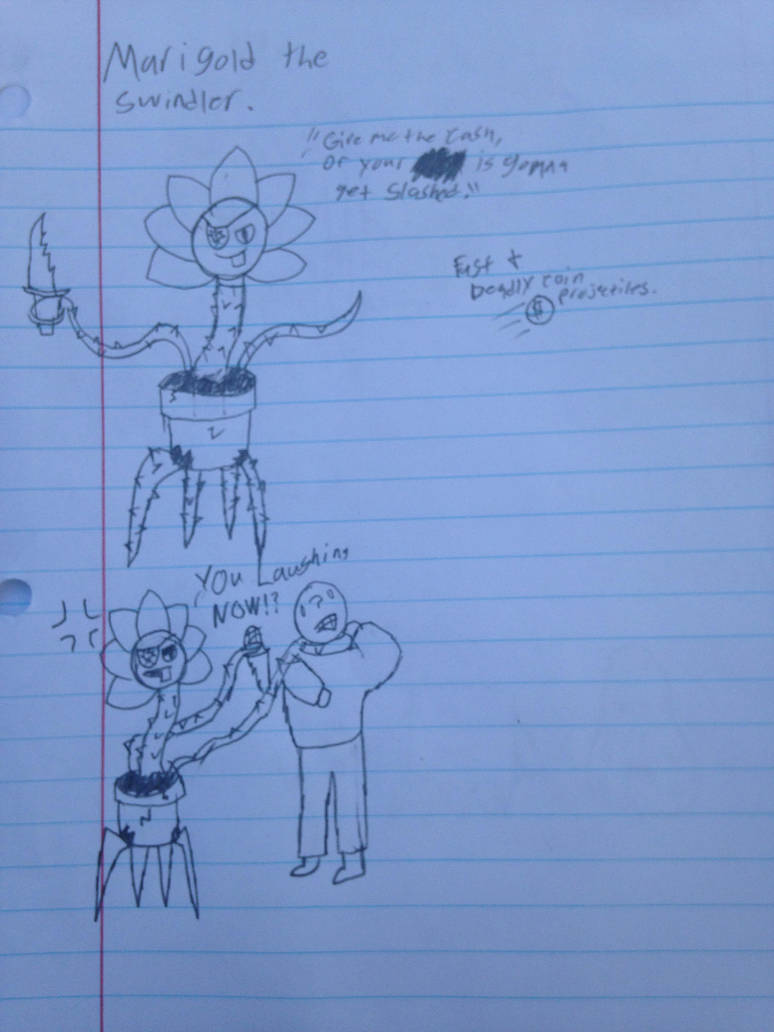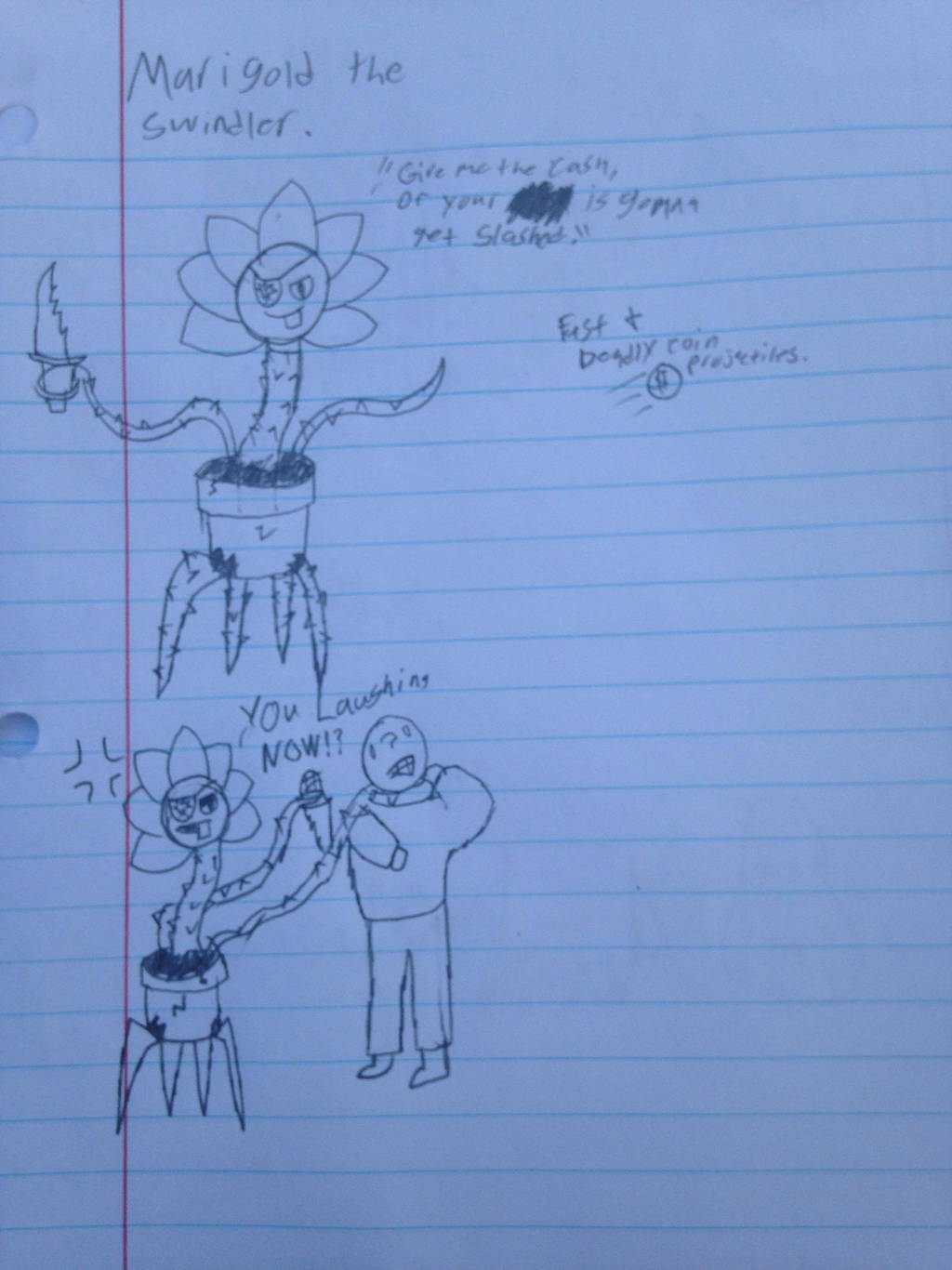 Design based off
MegaboatmaN
Name: MariGold the Swindler
Age: 25 in human years.
Good or Bad?: Bad
Faction: The League of Villains
Relationship?: With Money at least lol
Weapons: Serrated knife, Her vines have thorns on them. Her ability to fire coins that are extremely fast and deadly.
Bio: Apart of the Royal marigold family, her family was the wealthiest among all plant species..that is until the TopHat Clan and TopHatz family stole her family's fortune, making her and her family penniless. During her childhood she was raised in the bad parts of town where she learned the ways of Swindling, Robbing, stealing, and other low life forms of gaining things.
She met Dr.Melon when she was trying to steal from a warehouse that a few thieves said was abandoned, soon finding out it was one of Dr.Melons hiding places and storage places...She was soon hired by him because of her knowledge of the streets.
Nyanbonecrush
MKBrony

So Squash-Torcher is confirmed dead, Hypno-Sound shroom is in critical condition and Dr.Melonschtine is alive. Question is, what happened to Marigold the Swindler after she went MIA?
Reply

She's hiding for her life, she was severely injured, and she ran for her life, her whereabouts are unknown.
Reply

Must of been a tough life.
Reply