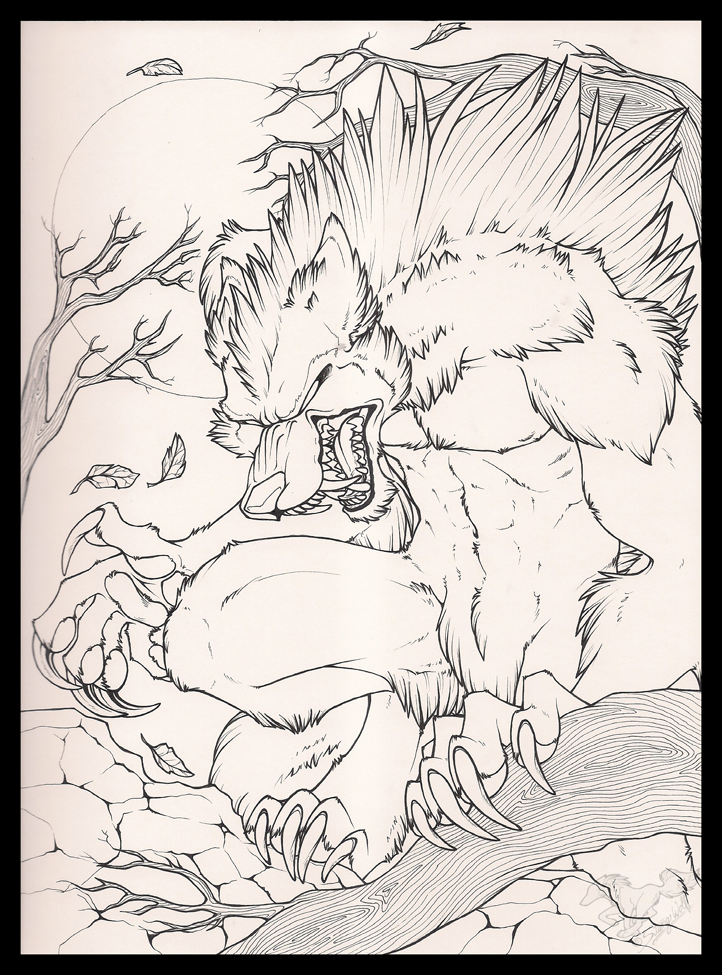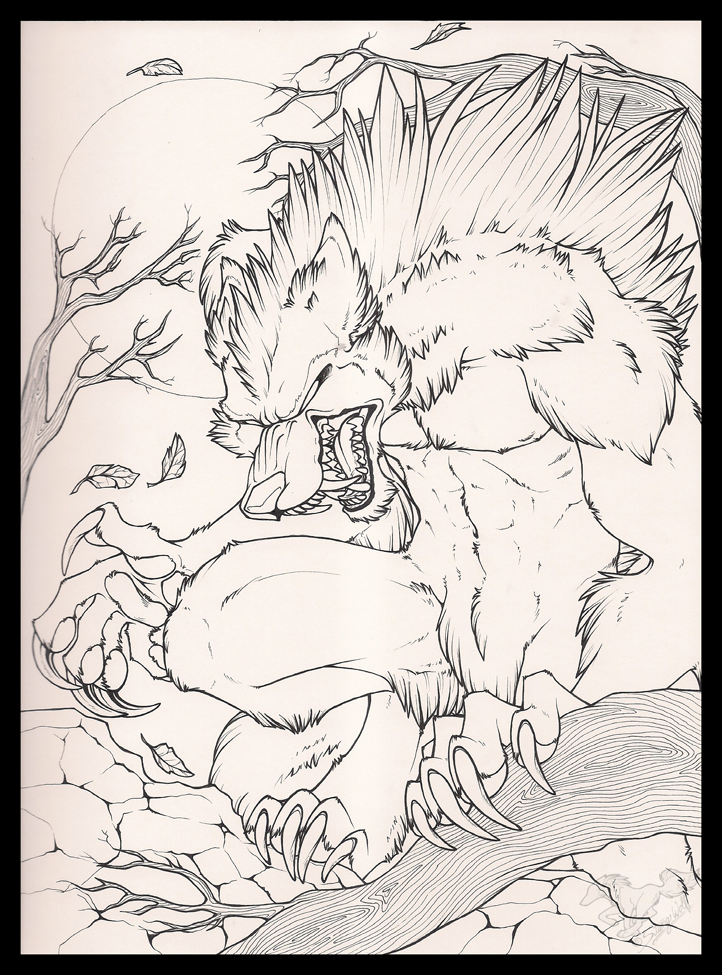 Watch
Well I was going to try and have him finished for Halloween this year, but I ran out of time. Ended up going to Dallas that weekend, and I had to order a few markers I needed before I could truly finish him. He's still not complete just yet, but I can still share this!
My white were makes a return this year, first time since 2009 and only his third appearance. Was really fun to work on this idea.
I'm thinking I'll be naming him Arkaylis and try and draw him each year around Halloween or whenever I feel like drawing a giant, snarly werewolf.
He's on 9"x12" paper and my poor scanner isn't quite big enough so the edge is a little blurry as a result. Gotta start looking to invest in a larger scanner.
Enjoy!
Art & Arkaylis ©
StangWolf
Please do not redistribute, alter, reference, trace, or use my art in any fashion without my permission. Thank you! ~StangWolf