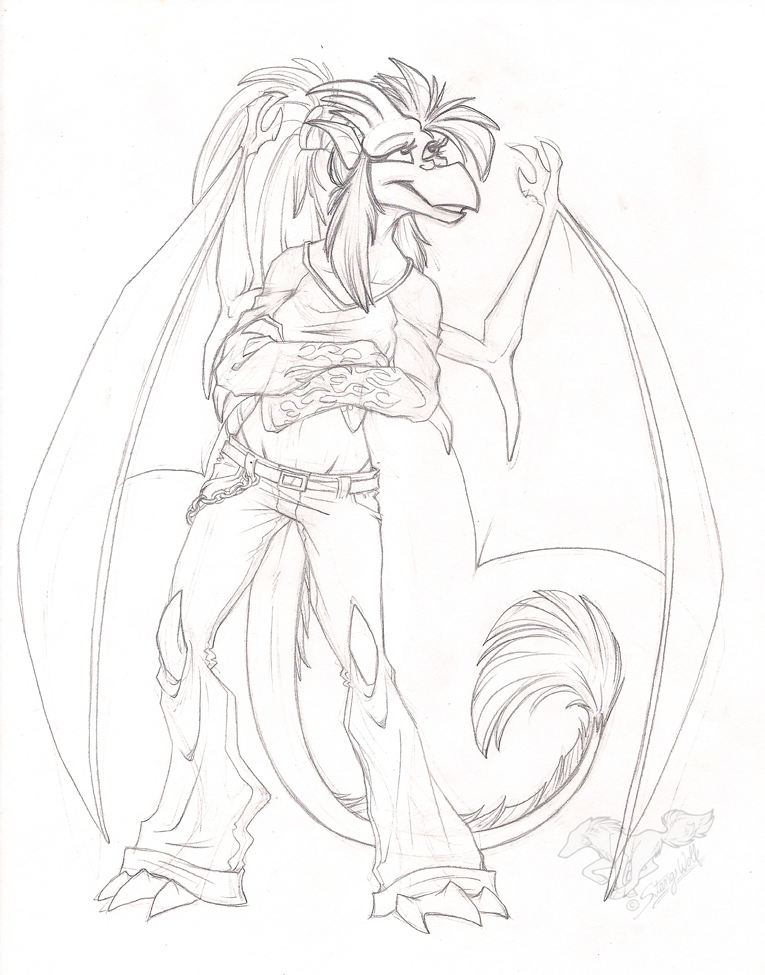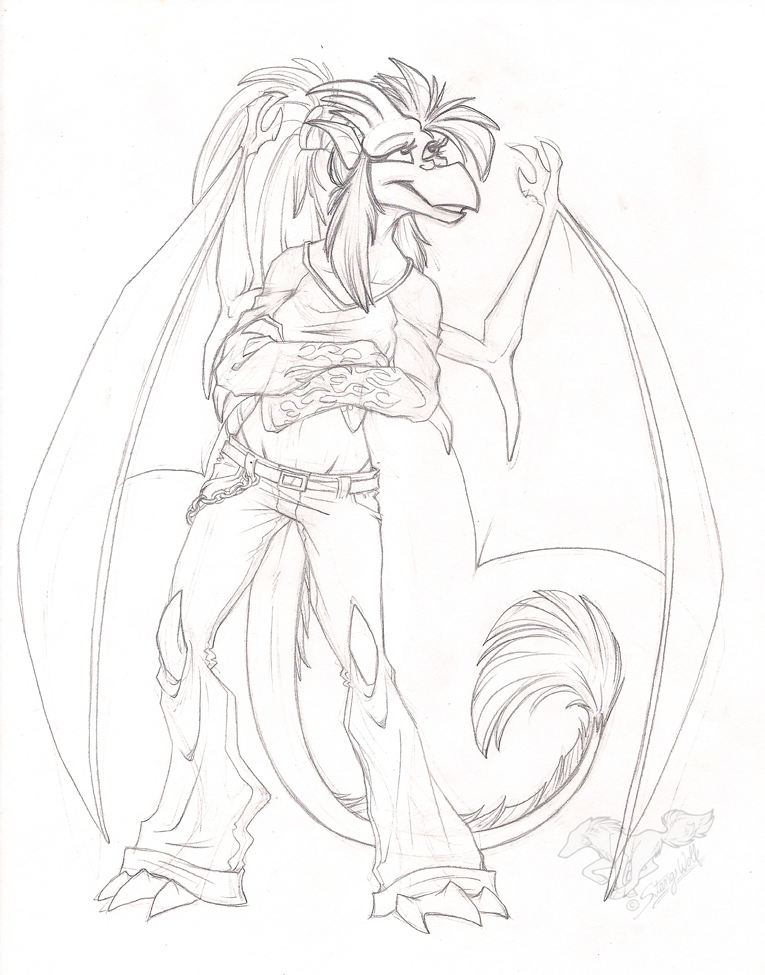 Name: MaKenzie
Hatched: 2018
Age: 32
Biological Age: 16
Mate: None
Father: Nathan
Mother: Alix
Siblings: Alexander & Shelby
Offspring: None
Status: Not Hatched Yet
The age displayed is her age pictured as of 2050. She has not been conceived at the time of the story setting in 2007.
MaKenzie is the first born to Nathan and Alix and she's very much a daddy's girl. So much so she quickly picks up and shares his gearhead enthusiasm.
She's very outgoing unlike her father, taking more of her open personality from her mother as well as her long hair and the brush end on her tail.
Very much a protector at heart she's never happier than when she's looking out for her siblings, Alexander and Shelby, and their rookery mates. Not to mention she also enjoys playing a protector role when it comes to humans as well.
One of quite a few of the Gargoyle characters I've got designed as part of a story I've been fiddling with over the years. If things go well enough I may share bits and pieces of it or all at some point. I'm not very good at writing but it's a fun little side project to work on here and there.
I'll move this to scraps after a while.


Art & MaKenzie © StangWolf
Gargoyles © Disney & Greg Weisman
Please do not redistribute, alter, reference, trace, or use my art in any fashion without my permission. Thank you! ~StangWolf