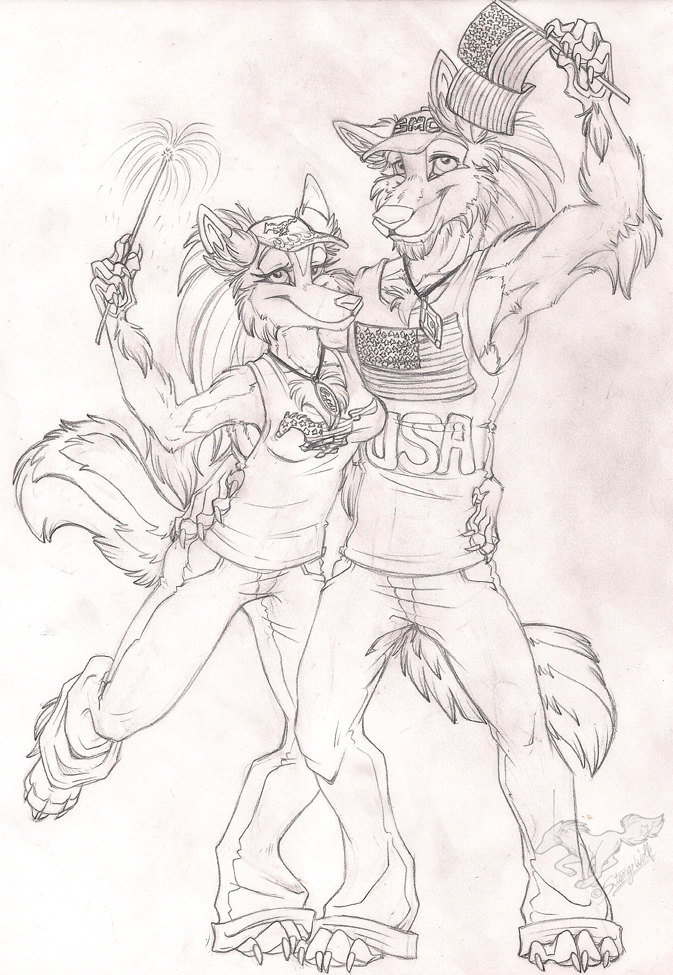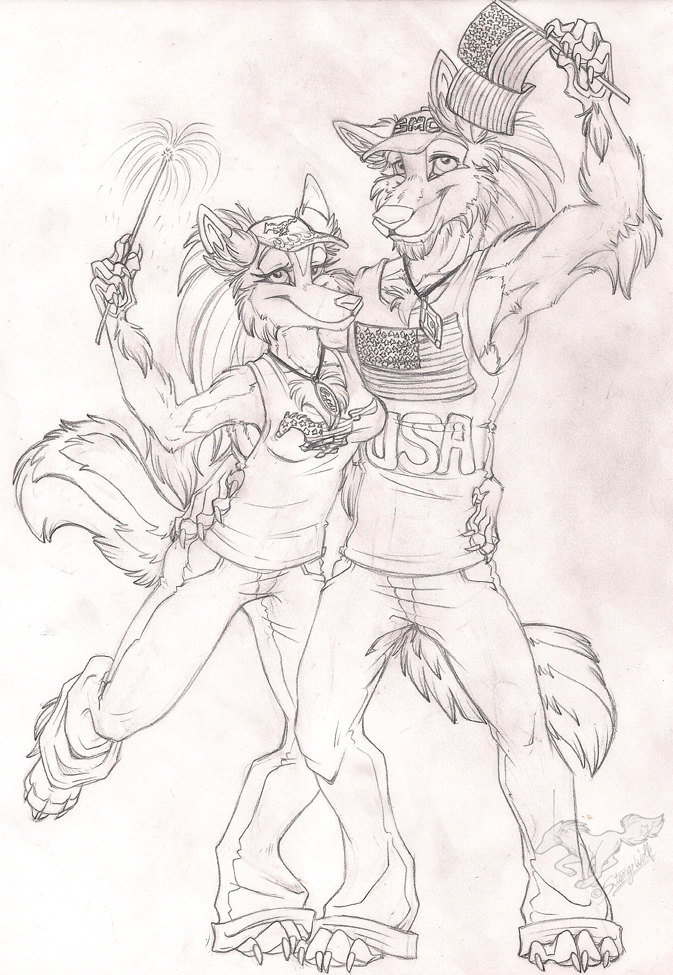 Watch
Happy Independence Day, Happy 4th of July & Happy Birthday USA!
I hope everyone of my American friends is having a great day today! Spending it with family and friends, doing something you enjoy! Even if you're spending it as I am, at home, I still hope you have a wonderful day!
To all my other foreign friends, I hope today was great for you as well!
Tala & Nash are celebrating and flying the red, white & blue.
Figured my two red, white and blue (plus black) wolves would make good subjects to celebrate today.
Happy Birthday to the United States of America, this nation is 237 years old today!
Art & Characters © *
StangWolf
Old Glory © United States of America
Please do not redistribute, alter, reference, trace, or use my art in any fashion without my permission. Thank you! ~StangWolf
For your enjoyment I've added links to a couple patriotic songs I regularly enjoy, seemed very fitting to share today!
Only in America
by
Brooks & Dunn
:
[link]
Home
by
Dierks Bentley
:
[link]
Made in America
by
Toby Keith
:
[link]