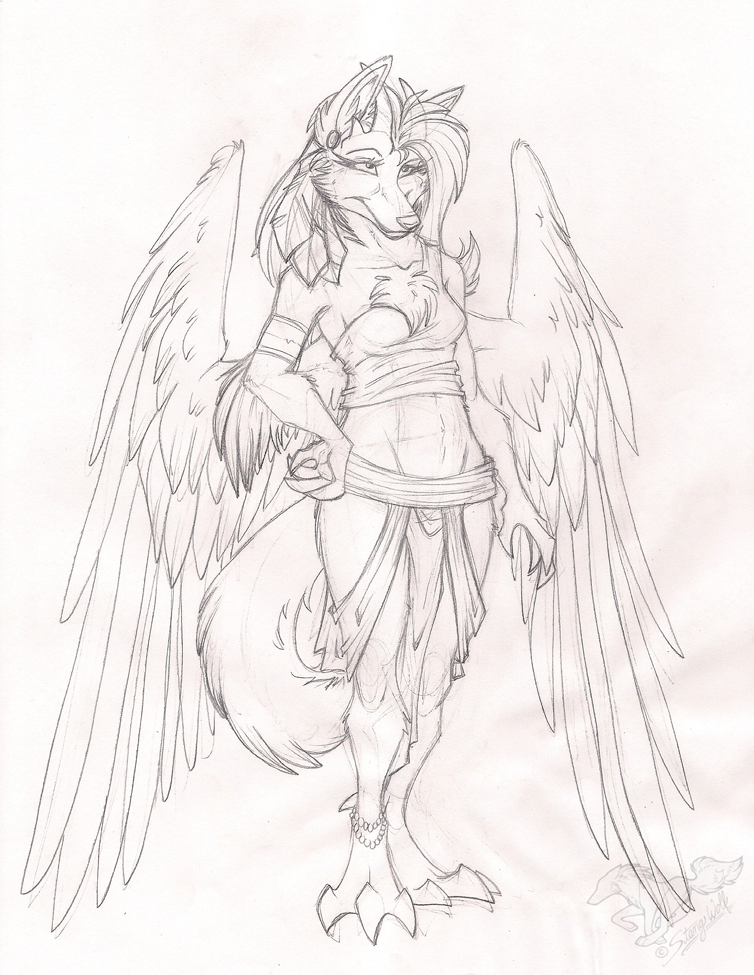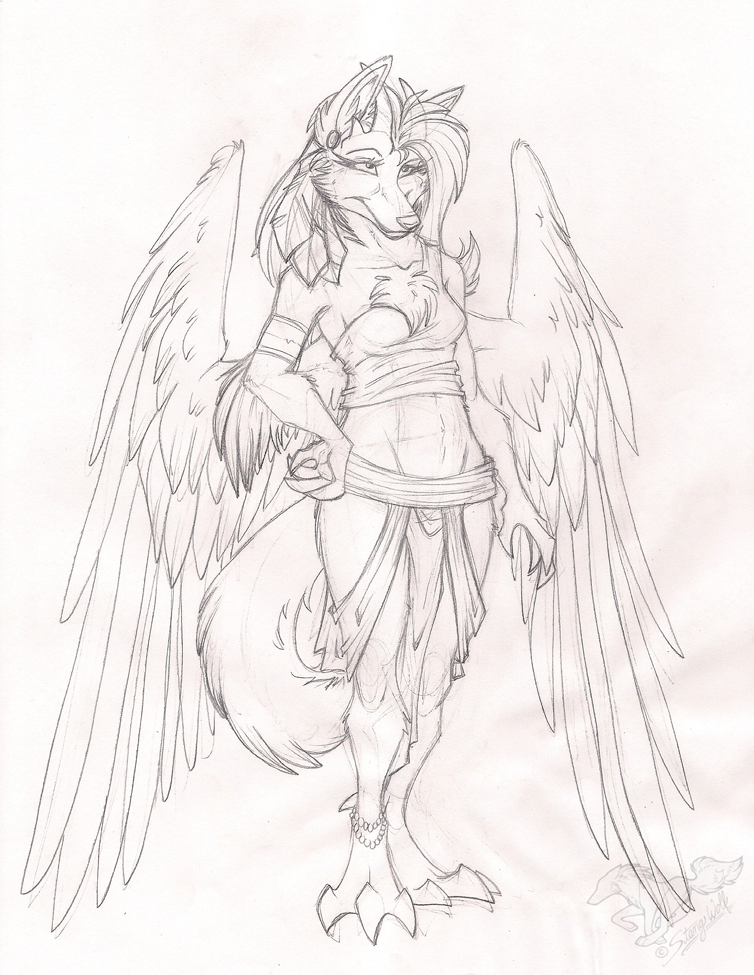 Name: Cheyenne
Hatched: 1898
Age: 64
Biological Age: 32
Mate: Marroc
Father: Nava
Mother: Ayita
Siblings: Unknown
Offspring: Shani
Status: Deceased 1962
Cheyenne is a rookery sibling to Marroc as well as his mate and the mother to Shani. Next to Ravi she was his closest friend and confidante.
She was the one to pass off little Shani to Akema for safe keeping the night of her untimely death. Trusting the younger female to keep watch over her first and only hatchling.
The age displayed is her age at the time of her death in 1962.
One of quite a few of the Gargoyle characters I've got designed as part of a story I've been fiddling with over the years. If things go well enough I may share bits and pieces of it or all at some point. I'm not very good at writing but it's a fun little side project to work on here and there.
I'm not entirely sure about her design yet but for the most part I'm satisfied. I may make some tweaks in the future though.
I'll move this to scraps after a while.


Art & Cheyenne © StangWolf
Gargoyles © Disney & Greg Weisman
Please do not redistribute, alter, reference, trace, or use my art in any fashion without my permission. Thank you! ~StangWolf