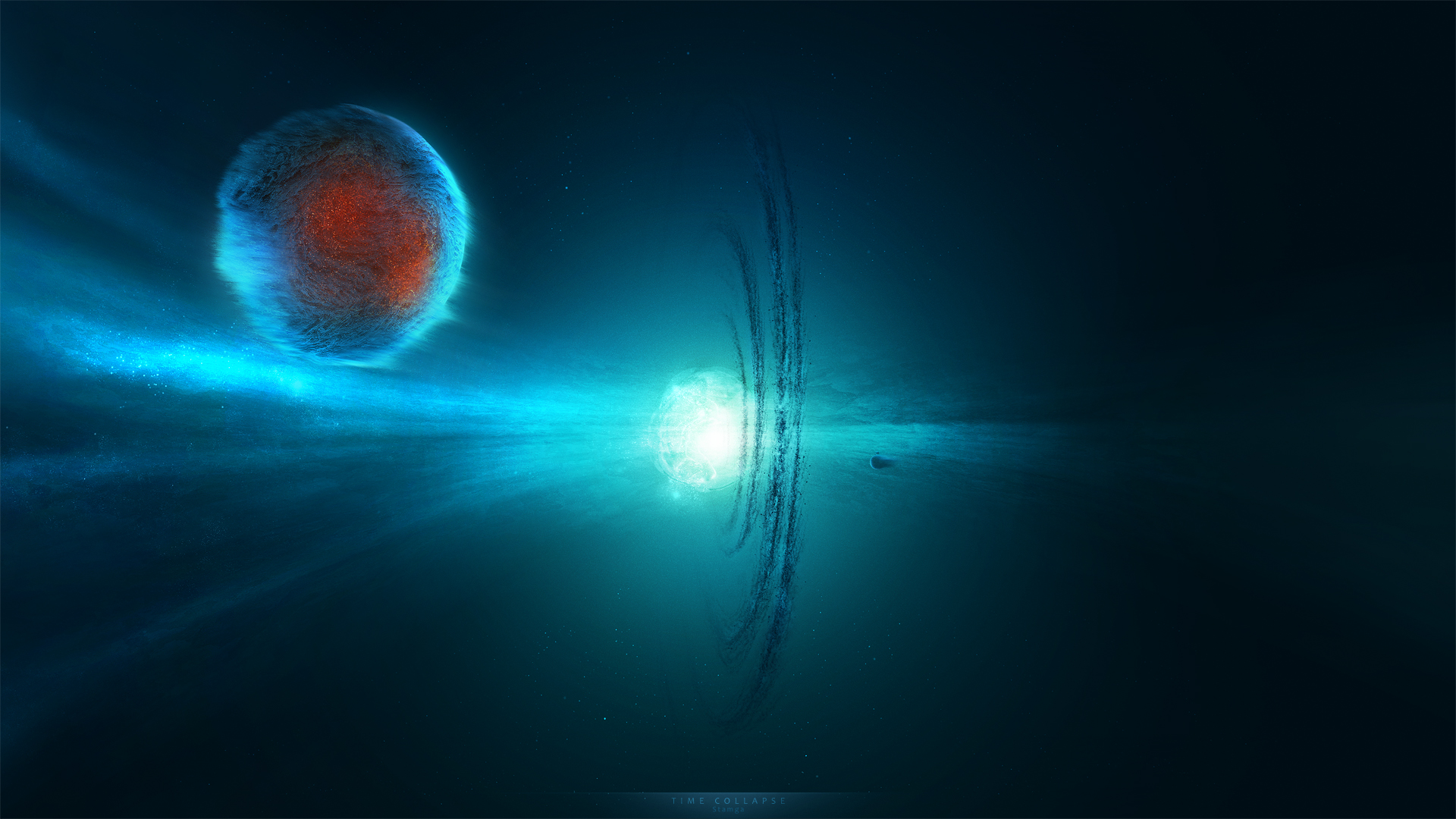 Watch
A gap in space causes time to collapse, creating this intriguing light portal which absorbs all matter surrounding it.
Like all of my space wallpapers, this has been created using Photoshop, with my own rock textures and fractals.
Enjoy!

__________
©2012 Stamga
For personal use only. This is NOT a stock image.
Do not use commercially, copy, modify or redistribute it in any kind without my written and signed permission.



My Space Art:


Daily Deviation
Given 2012-04-22
I think you've done a great job here illustrating a "gap in space." Artistically, you've decided to depict this spatial chasm as a blinding white light instead of the typical "black hole," which I thought was really creative. The gap expands horizontally, but also appears to create shock waves vertically, adding another layer of uniqueness to this image. We can clearly see the effects of the time gap on the smaller spatial object on the right, as well as the planet on the left. You've also put a lot of detail on said planet, and the swirled texture is really cool. The red of the planet also provides just enough contrast for the image as a whole. This is definitely one of my favorites that you've done. Keep up the good work!
The Artist thought this was FAIR
15 out of 16 deviants thought this was fair.