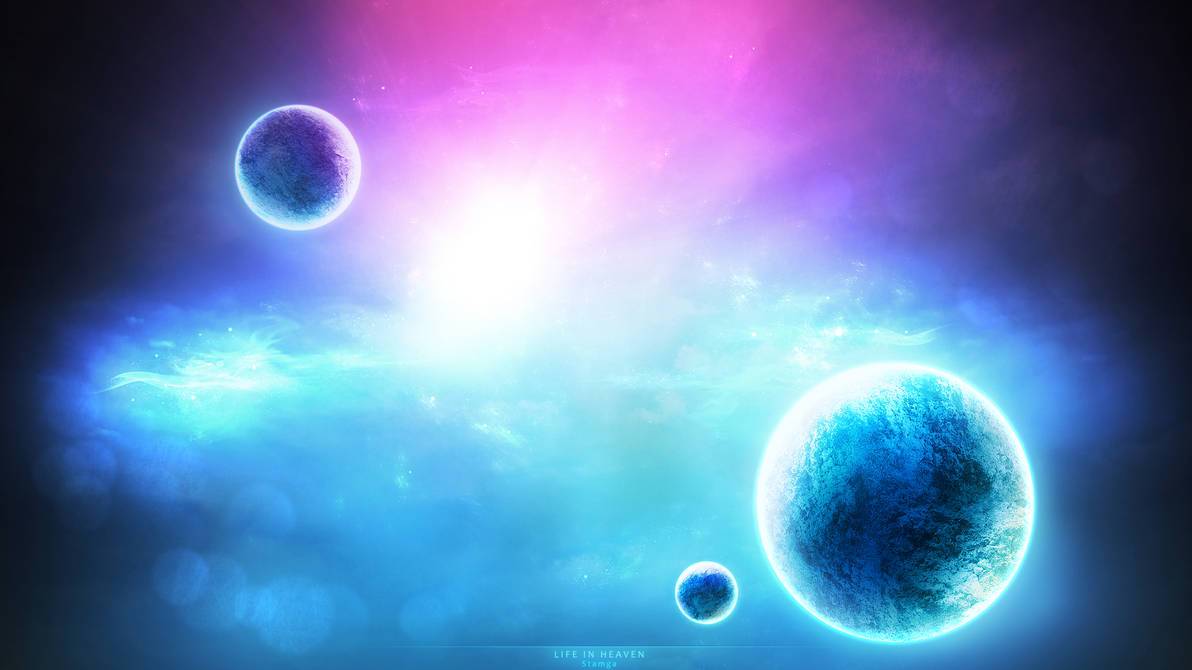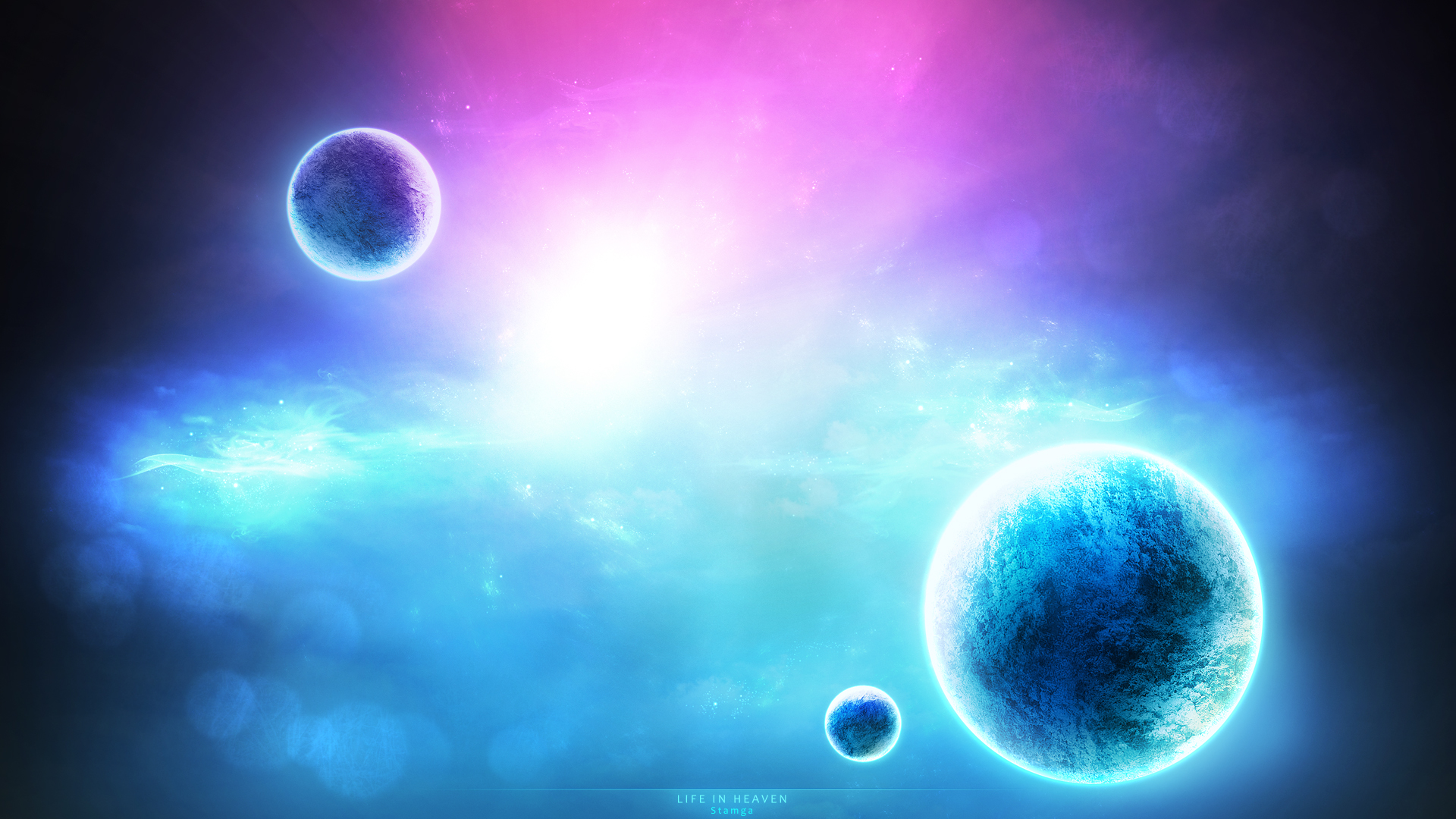 Watch
This is how I see life in heaven, if there is such a place.
Like all of my space wallpapers, this has been created using Photoshop, with my own rock textures and fractals.
Enjoy!

__________
©2012 Stamga
For personal use only. This is NOT a stock image.
Do not use commercially, copy, modify or redistribute it in any kind without my written and signed permission.



My Space Art:


~
stagma
's digital art is beautiful and stunning. They never cease to amaze me with their crisp definition and vibrant colors. Their 'Space Art' specifically is realistic looking, yet somehow induces imagination and other thoughts that only abstracts seem to be capable of.
Life In Heaven
is no exception to this artist's greatness. The colors are amazing and the planets look majestic. You can imagine seeing this out the window of a spaceship, it is so well done. It is definitely a piece of work that Artist and Astrologists alike would hang on their walls!
I suggest you check out the rest of the artist's gallery, filled with beautiful art equally as good as this one.
The Artist thought this was FAIR
12 out of 13 deviants thought this was fair.