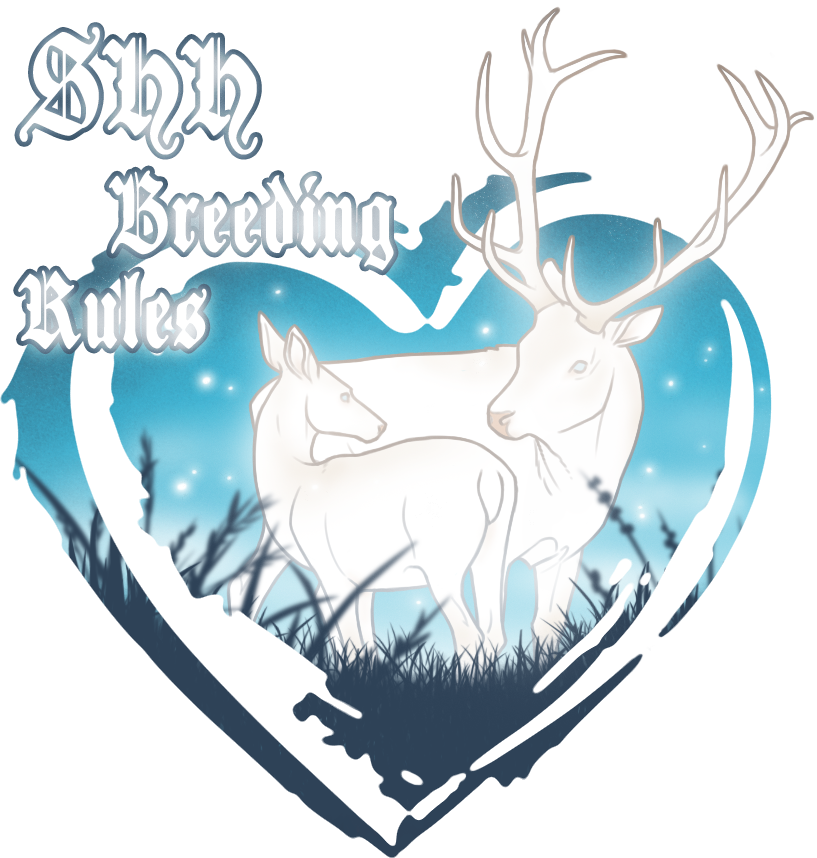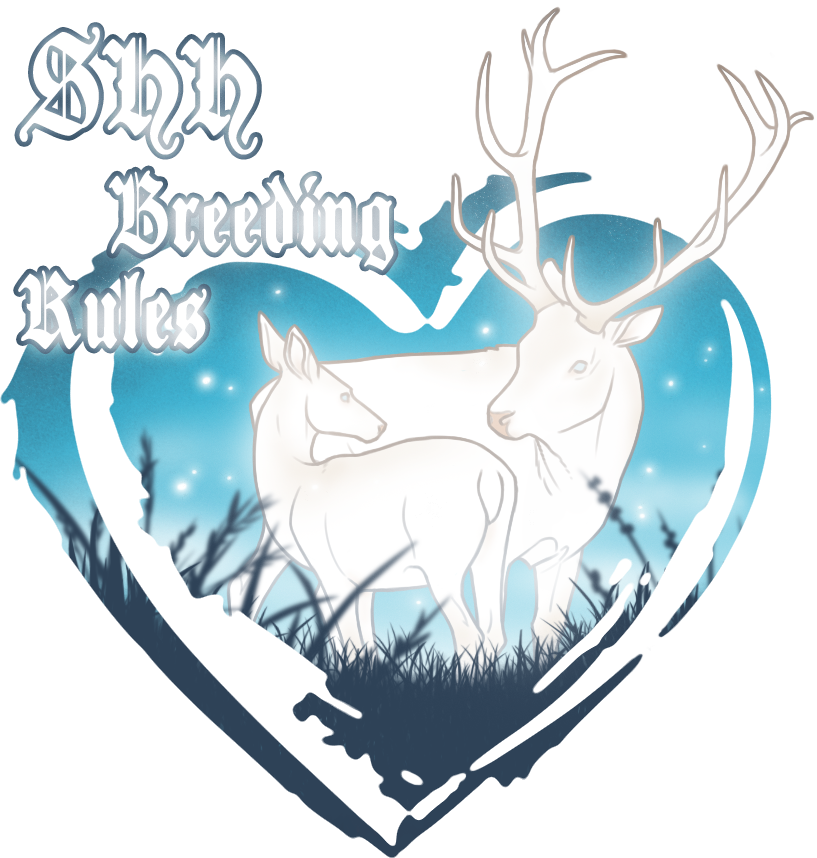 Watch
Breeding Rules

UPDATED 03-06-2018
I thought it was time to make some breeding rules. Since my stable is getting rather large o.o
I'm honestly not that much a fan of breeding rules in a manner like this, but I now see that it's rather useful c: Not that I get flocked with breeding request (just yet), but it beats having to explain it all every time anew c:
So the rules below count for every SHH horse and should be followed correctly. If any of these rules are broken, you may risk being blacklisted, and stables doors will be closed for you for good. I hope this is not necessary any time in the near future!
---
Rules

Do not comment on the ref sheets or anywhere else on my page asking for a slot.
If you are interested in reserving a slot on any of my horses, send me a note! There we can discuss matters in private. Request comments made anywhere else on my page will be ignored and hidden.

Make sure the horse you're requesting a slot from is open for breeding.
If the horse is listed as CLOSED, they are not available for breeding. Either they are not old enough or I want to train them up first. I will not be giving slots to horses younger than 3, even if they are for future use.

The Horse you wish to breed with any of my horses must have a registration image
An image of the horse with ample description in necessary. You don't need to be part of a HARPG community to breed with any of my horses, however.

When sending a breeding note, please use this format:
Sire:
Breed:
X
Dam:
Breed:

I have all rights to decline if asked for a slot reservation.

There is no deadline for you to use your breeding slot.
It is appreciated if the slot is used within a timely manner, but I'm not setting any deadlines. It will be yours 'till the end of times, unless it conflicts with the following rule. I may feel like reminding you of your slot claim, say when the horse is getting rather old or when I think of gelding any stallions.

Only an active account can hold a slot.
If I find any deactivated accounts holding any of my slots, and I have not been notified of the new account, the slot will be cleared. Same goes for inactive accounts of which the user claimed they have left DA. I have no way of contacting the original slot owner to inquire about the claim. If you change accounts and wish to keep the slot, please inform me.

You are not allowed to gift away breeding slots.
You claim it, you use it. You can always gift away the outcome foal to friend later on, but you must be the one to preform the breeding process.

All breedings require at least a headshot image of the 2 horses in question.
A breeding image is mandatory. It stands free of the breeding payment! Unless a registered breed's rules states otherwise, headshots are the minimal requirement. Full body images are preferred but not a must. Same goes for backgrounds. I'd appreciate to have some effort put into the romantic moment c:
When a slot have been obtained via a slot trade, this rule is invalid.

You may design the foal, but I would be happy to do it too, feel free to ask!
Foals that are born from horses that do not belong with a community group (so no imports of a certain breed) and have been designed by you will be checked by me. The color of the foal has to be realistic. If you are unsure about the possible colors the foal might get, you may ask me to give some genetic possibilities. Remember, if I think the color isn't realistic I might ask you to change it! I also don't allow "copies" of the parents.

Link me the foal's reference.
When the foal is 'born'/registered, please send me a link to the image, so I can keep track of it. All foals bred from my horses must have some image I can use to link to.

I get a slot to every foal bred from my stable horses.
This is common courtesy. If I don't desire it, I will return it to you.

You must let me know if a offspring bred from my stables has been re-homed.
Please let me know when you've sold a foal bred from my horses. I need to keep track of all of them for my blood lines.

You must let me know if a direct offspring has gained a new blood rank/title, if this may affect the parents!
This is rare, and often only applies to community breeds. If it has no affect, don't bother c:

The SHH prefix is not necessary.
Foal bred from my stable horses do not need the SHH prefix on their name. That's completely up to you.

Breeding Payment:
Depending on the horse's bloodline, rarity and breed, the payment may differ. The breeding payment price is listed in each SHH horse's description. These payments must be completed before the breeding may occur. Any changes to the payment will be discussed with you in private.
(If one requires training images; they may either depict basic lunging/riding, or discipline specific training. If the latter, please check the horses already familiar discipline.)
In order to gain a breeding slot form any of my horses you must fill out this sentence in the comment below as autograph:
"I, (your username), have read and agree to these terms and conditions"
---
LIST TO AVAILABLE HORSES
SHH Breeding Stock
---
If you have any questions, feel free to ask below, as long as they aren't breeding requests!
This deviation will be updated whenever there are any changes.

Heart base - images.clipartpanda.com/heart-…