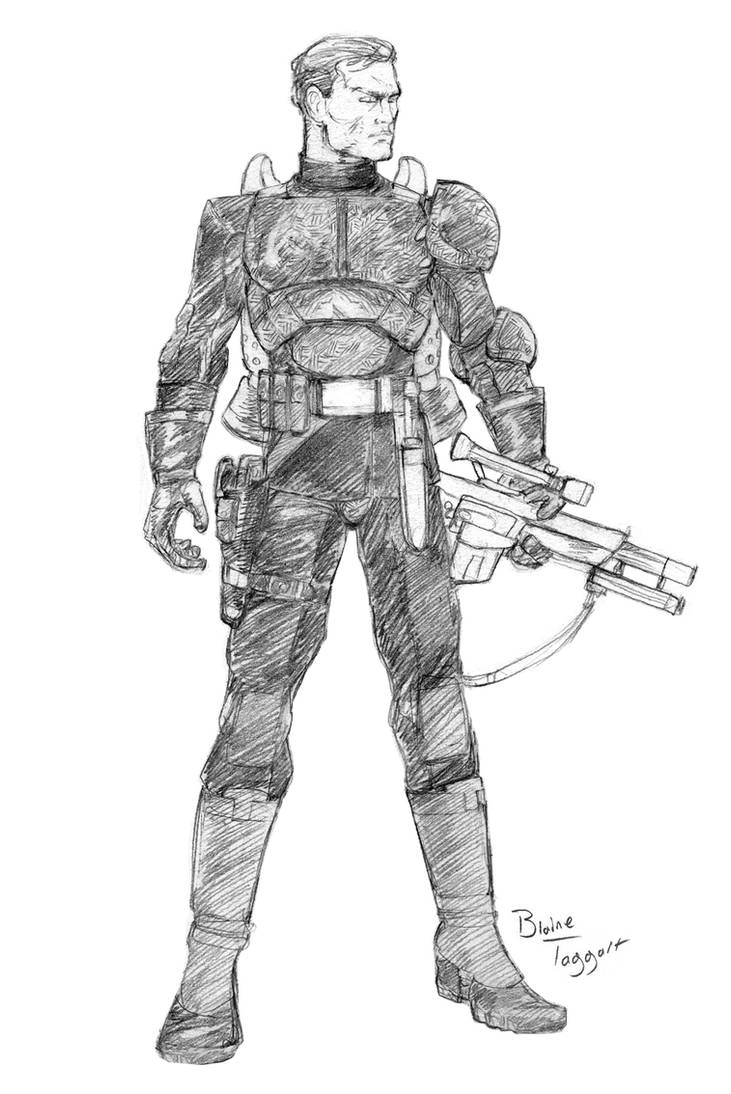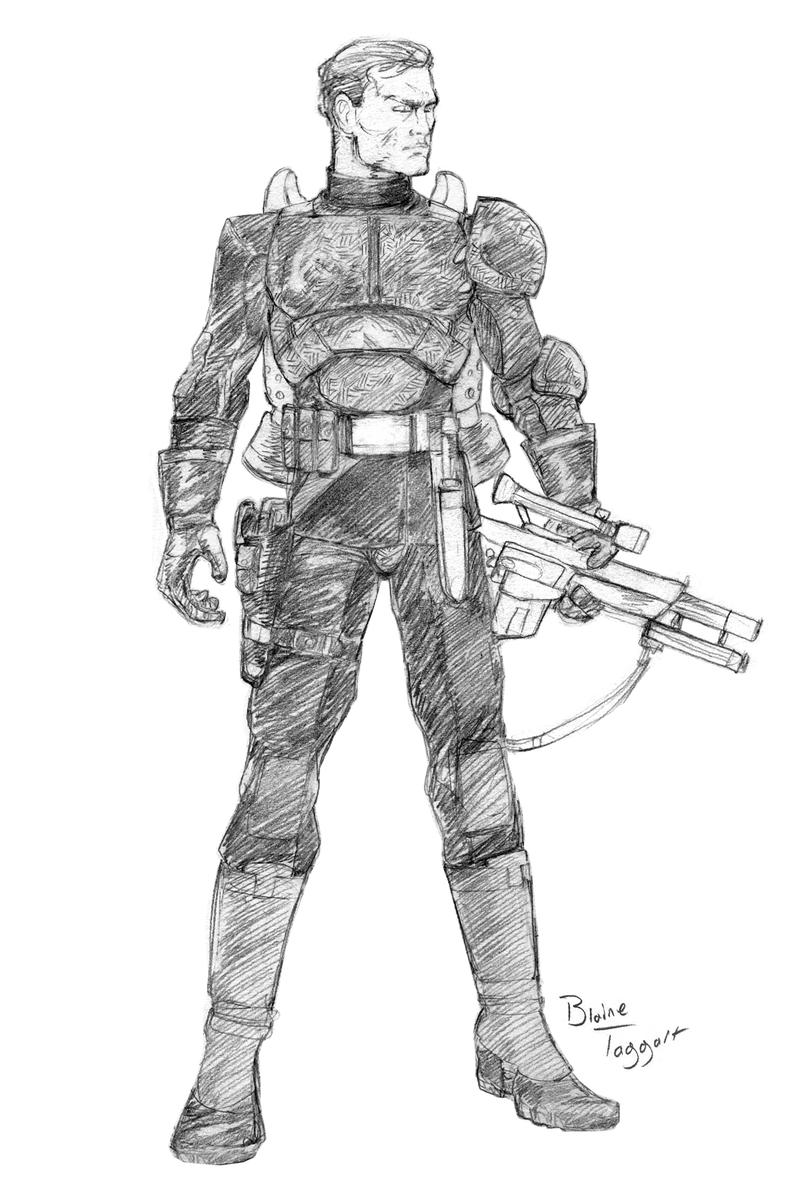 Watch
Sketched this back in the mid 90's when I used to play Star Wars the role-playing game. I was thinking of playing a Bounty Hunter. Kind of fun so I thought I would share it with you.

Reply

Dat cheekbone, tho.

fun to see some early work from you!
Reply


Yeah he got the cheekbones.
I was very influenced by the look of Etienne Navarre, Rutger Hauer's character from the film Ladyhawke.
He needs a crimson lined cloak and a bird of prey on his arm.
Reply

I played Star Wars RPG once. But with a less subtle character… used doors as ranged weapons…

Reply

Have you ever played Star Wars: The Old Republic MMORPG? If not you can give it a try for free.
Reply

Very good armor, nice pose, good shading.
Reply