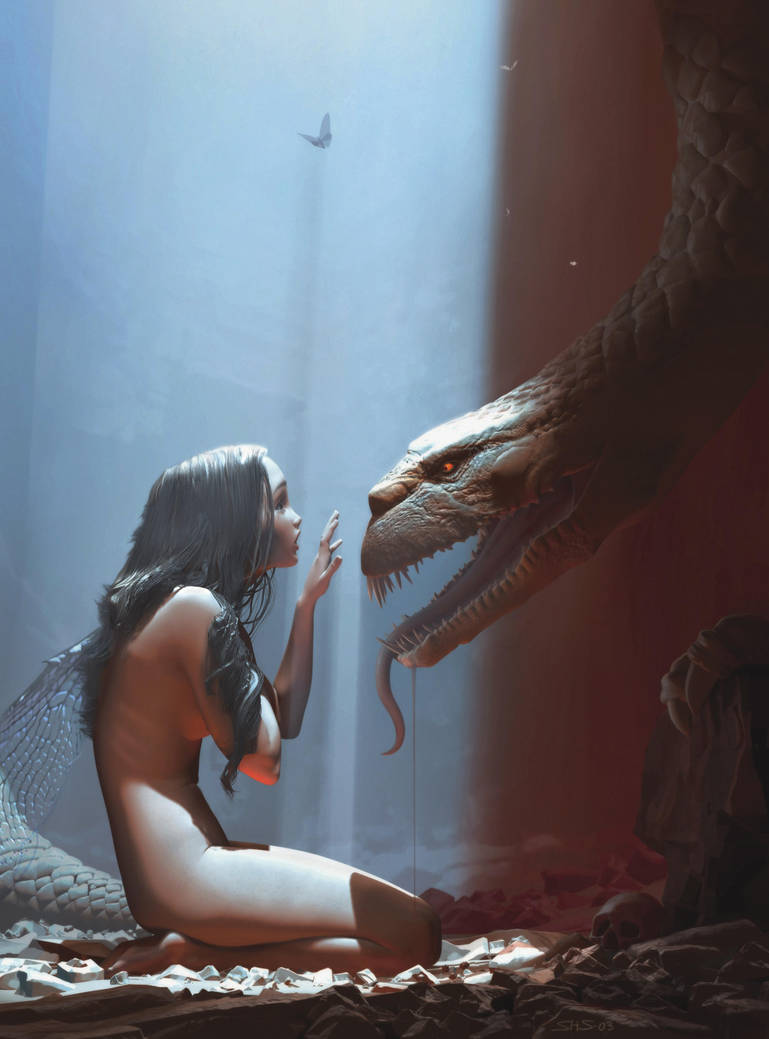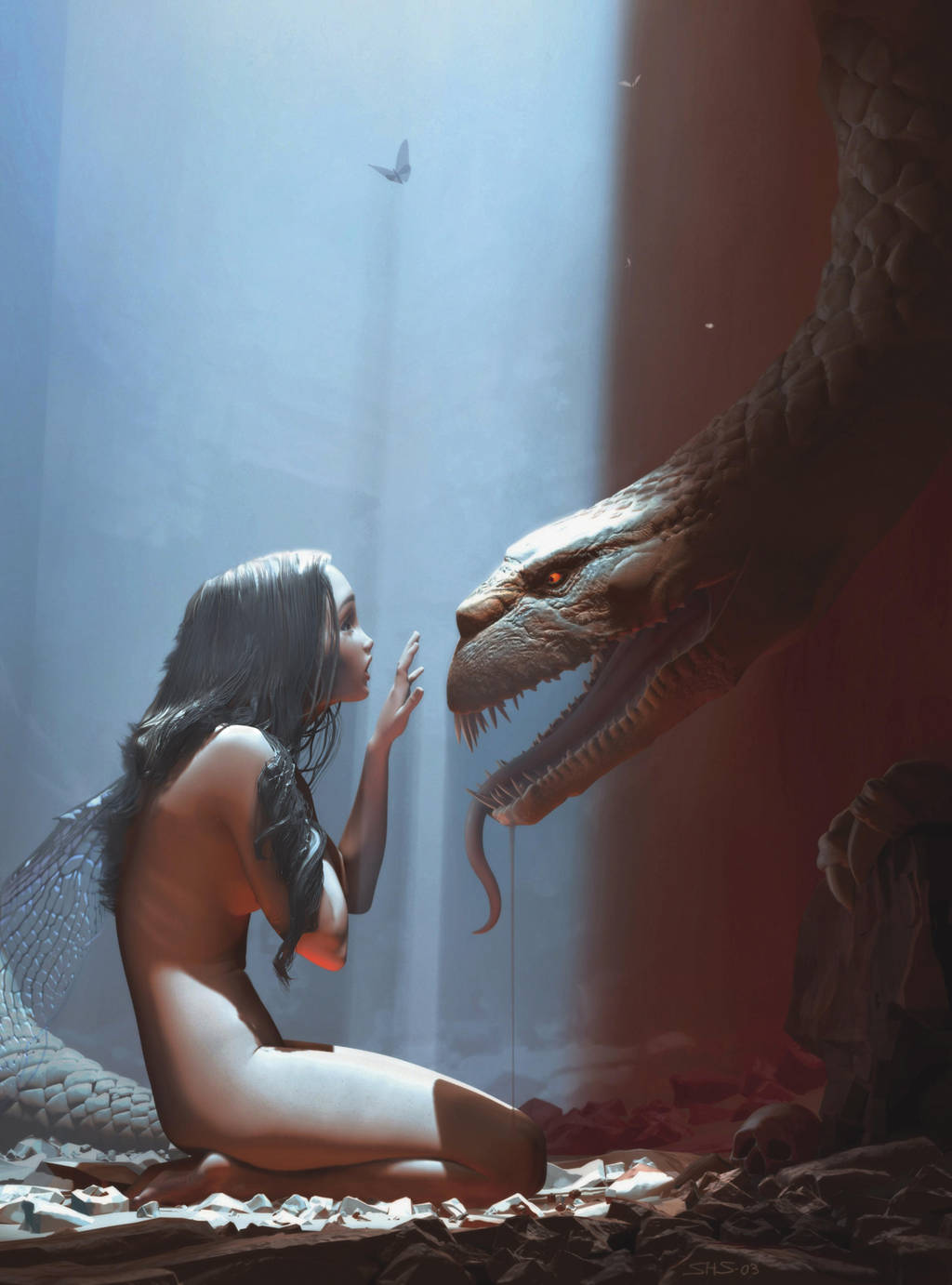 This is a very well done piece. The detail of the character, the "creature", and even the foreground, is impressive. The lines are well done, & I love the light & shadows, very good work there. Very consistent with the angle of the light and the shadows being cast. I even love the way you made the background almost unperceivable and gloomy, just as the wall of a cave would appear if you were to be looking through a shaft of bright light from above. Not sure where that scaled tail behind her is coming from, though.
As I said before, I love the detail of it all, but a few things seem off to me.
I love the detail of her hair, and most of it looks right, but the way it is falling/laying on her arm doesn't seem right. I love the way it looks, but unless it is clinging to her, it seems it should be further down her arm, not almost up to her shoulder. That part of it would likely be falling straight down, just over her elbow.
At first, the shadows on her thighs & knees seemed off, then I noticed that it is actually both legs, and you are (rather nicely) showing a 'perceived' space between, it simply was not obvious at first. I still think it looks a bit wrong, but lighting like that is difficult at best, & it can play tricks on the eyes.
The line of saliva from the creatures mouth does not seem to fall where it should, based on the position of its' shadow, the direction her head & eyes are looking (straight), even her hand, all seem to suggest the creature is directly in front of her. The saliva seems to be falling on her right knee, just barely on the side, behind the joint. It just looks a little off to me.
Last bit (sorry, I know it's long), her expression. I do like her face, it's very expressive, but I'm not sure it matches her body language. I'm not sure what you were trying to show from her, but she looks more terrified & confused than anything. Then the rest of her, especially her arm, seems to convey a sense of wonder, amazement, and awe, even longing. If you wanted her to look conflicted, it worked wonderfully, but it seems a bit ... backwards to me. It looks like her body is telling her "this is awesome!", while her mind is telling her "flee, you fool!". To me, the instincts would seem more natural if they were reversed.
As I said, though, it is a beautifully done piece of art, and easily evokes thought, emotion, and wonder, even a bit of dread. Over all, very well done.
The Artist thought this was FAIR
46 out of 52 deviants thought this was fair.