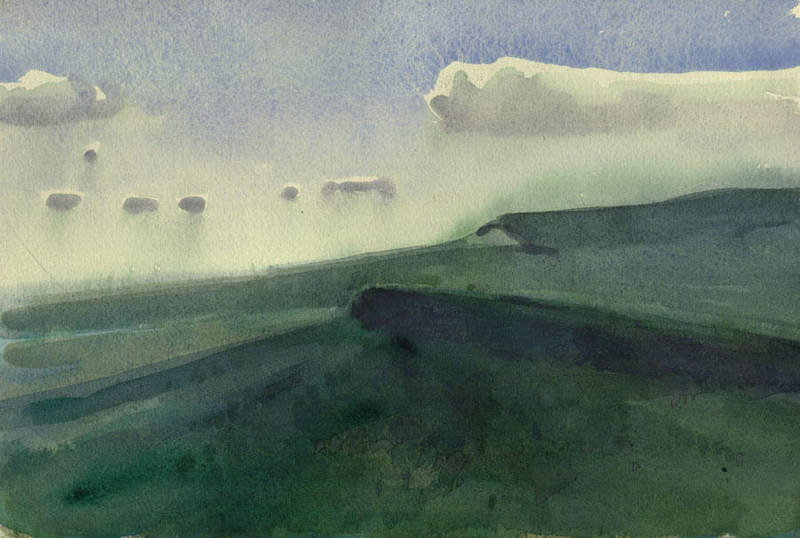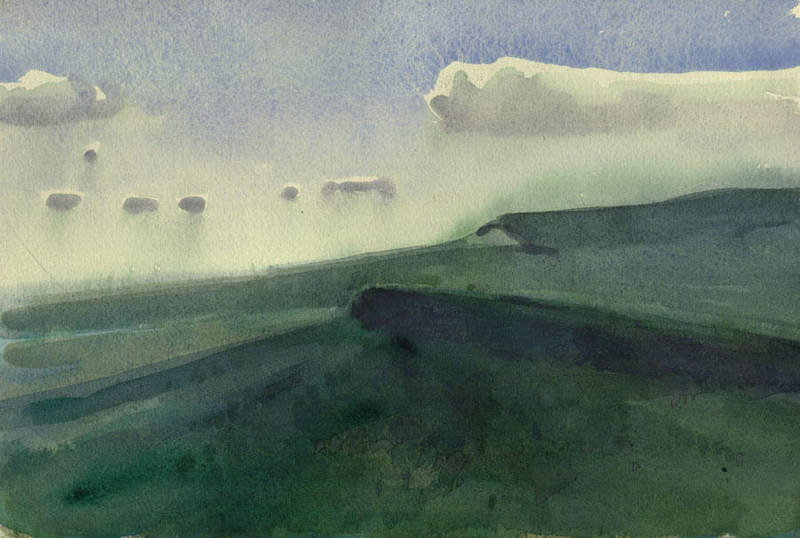 This is lovely. Great sense of place, and distance. Reduced palette--subtle.
Reply

Ominous. Very compelling.
Reply

Nice work. Is it a real place?
Fav4u
Reply

yes Filip, a real place.
Shaungunk Mt range in New Paltz, NY
The closest ridge is called The Trapps and is popular for rock climbing.
Thanks
Staats
Reply

Reply

The green hills rolling, moving like waves in the water...they are fluid & in motion.
The clouds are fantastic. They seem to be raining life into the ground.
Reply

really nice, Staats. those little clouds add so much to the composition. they may have been posing for you.
Reply

thanks richard
this is the view from Mohonk
ever been there?
staats
Reply

you're welcome, Staats
no - i've traveled a bit in New England and here in northeastern PA and randomly in the rest of the U.S. - but not much at all in New York!
Reply

I like this...maybe it's the simplicity, duo tone nature of many of your pieces that attracts me.
Like the Mark Rothko of W/C....but a lot more interesting than Mr Rothko!
Hope that doesn't offend unduly...not intended to be a serious critique, just first thoughts...
and they're always dangerous!
richard
Reply

Or von Trapps?
Nice composition.

Reply