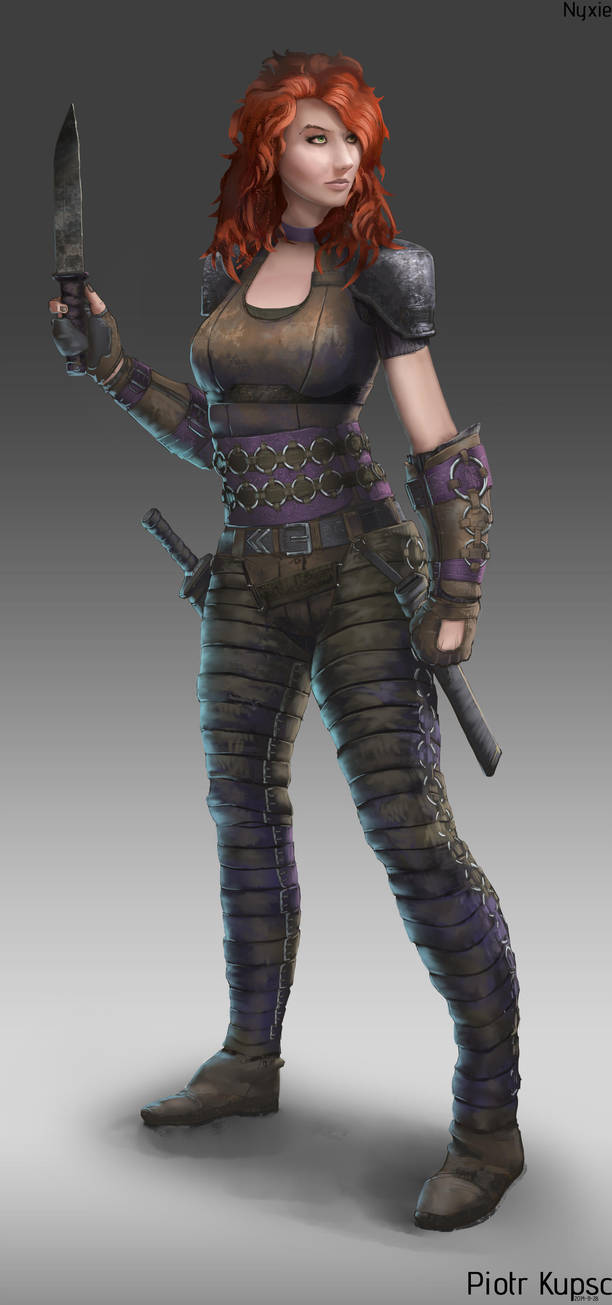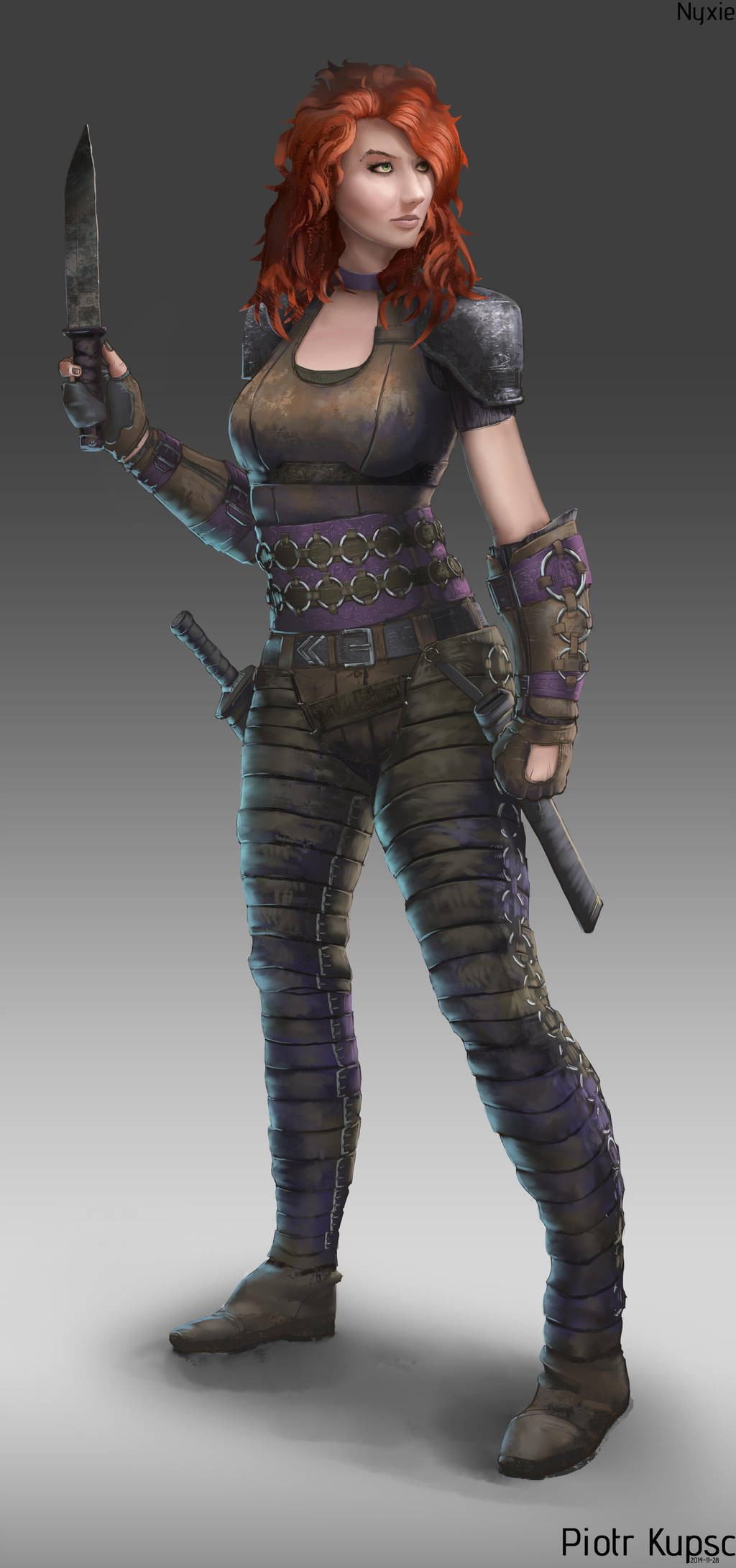 Finally done, took lots of time but learned a bunch hopefully the next one will be quicker and better!

She'd grown up a tomboy, and for a time she'd even been able to win all the fights needed to lead the Gutter Lizards despite being the only girl in the gang. Time passed though, and as the boys grew she was left as a pickpocket and a dancer in a bar the gang frequented while they moved on to strong arm robberies in the street. She'd become a joke and only stayed in the gang by being the girlfriend of whichever member seemed ascendant at the time. Ashamed of her current state in life she decided try her hand as a second story woman, and before quitting the club for her new career she'd stolen a pair of knives from the kitchen. She treasured them even now for the were rough and made for criminal work like her, and her only regret when she eagerly got to use them was that her fists would never produce the fear and damage her knives could.
Reply

Interesting point of view, not really what i had in mind personally but yeah interesting indeed.
Reply

Thank you for drawing women who actually are properly clothed for actual fighting.
Reply

Hon ser rätt stenhård ut!
Reply