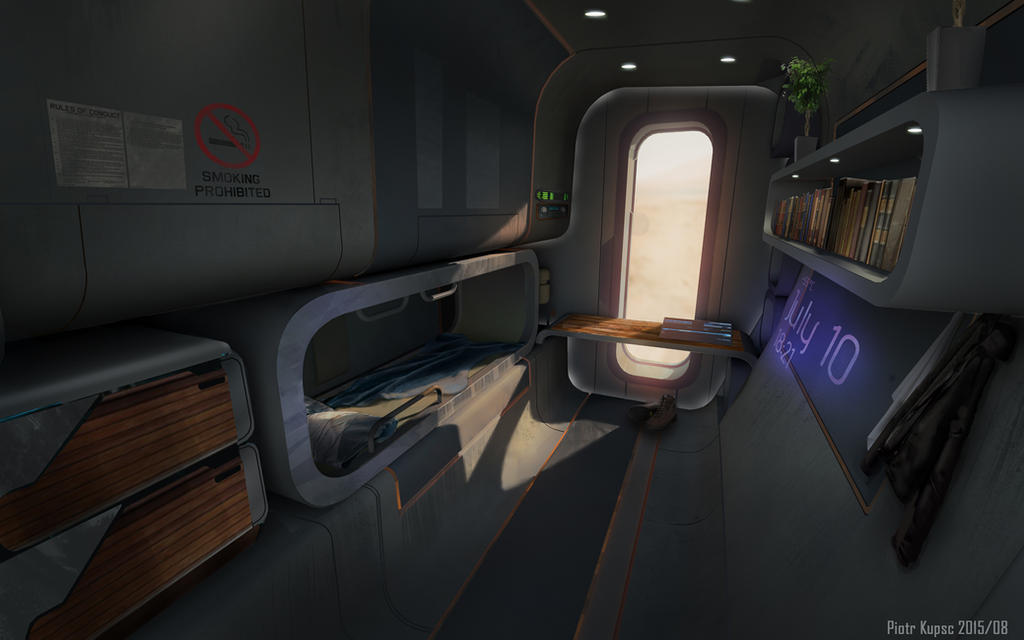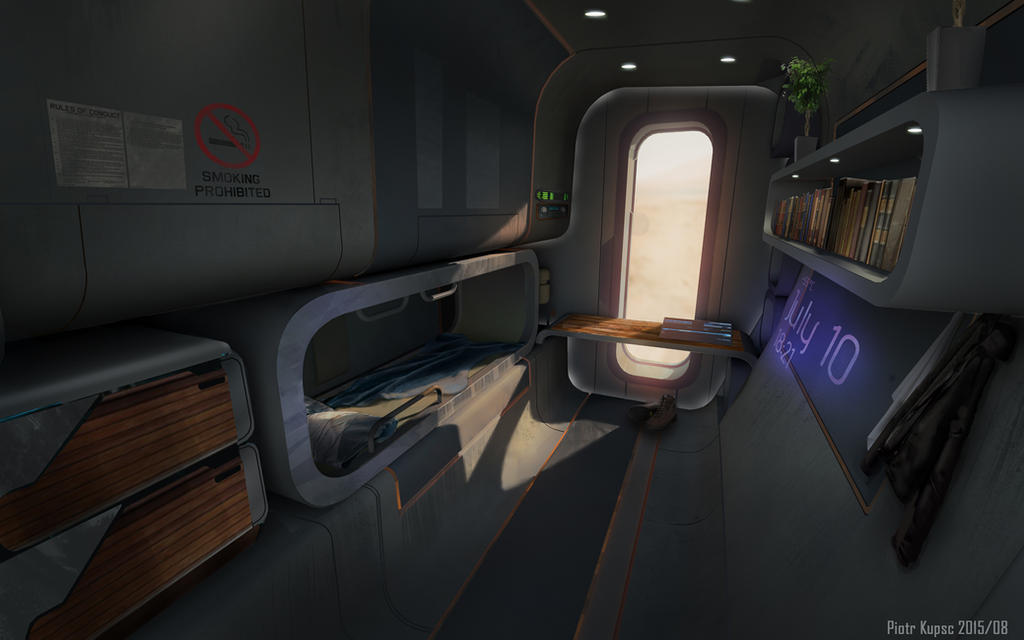 Reply

Wow! Such a great job on the mood here. I feel like I'm there. Also how much 3D (if any) did you use getting those tight edges and perspective right?
Reply

Thanks! I blocked out most of the scene, the general shape of the interior, the bed, the shelf, the table and rendered it with a simple texture that you cant really see. Then i photobashed and painted over the smaller objects and most of the mood. It would have been really time consuming to do free hand in perspective because the angle is also somewhat distorted so i opted for the 3d.
Reply

From the future when low income people are forced to live in pods!

I dig it!
Reply

love things like this. great job.
Reply