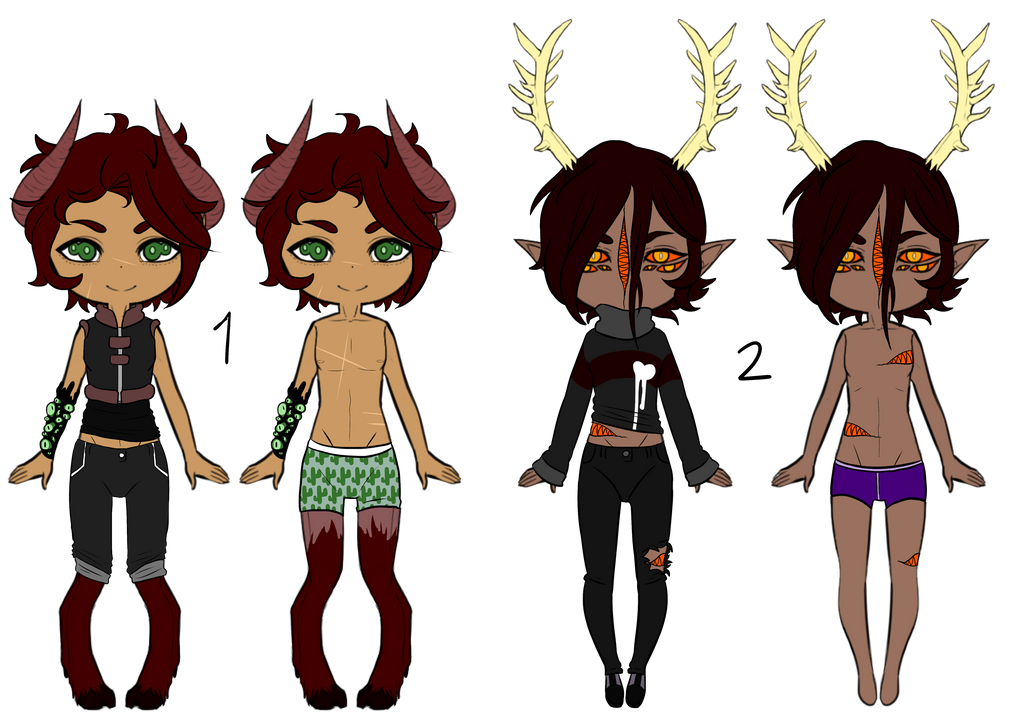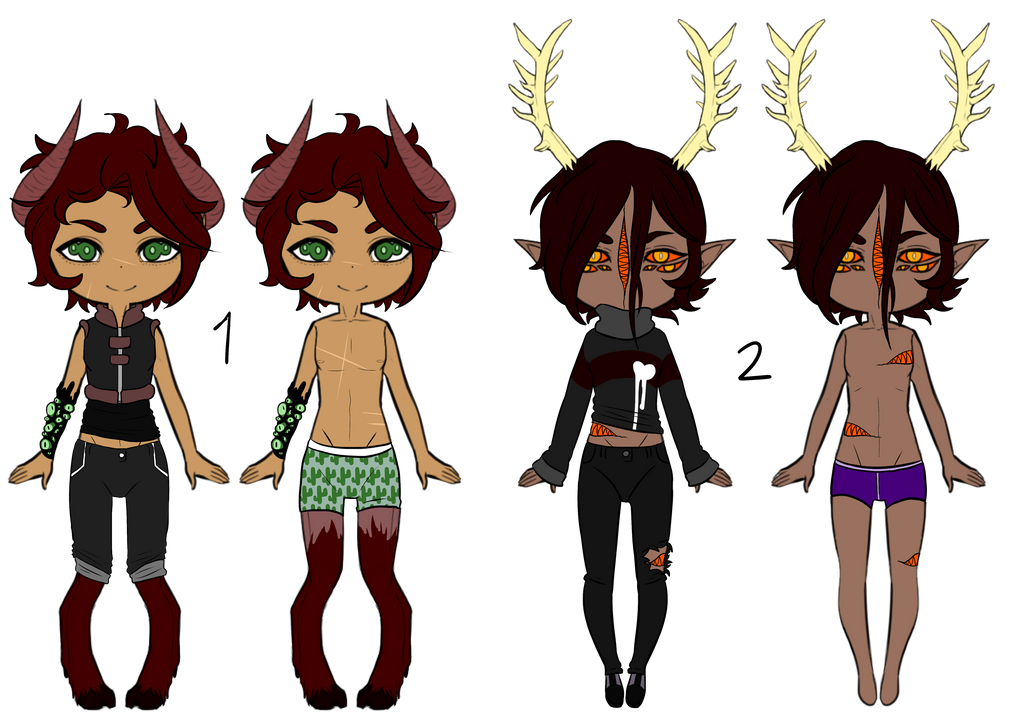 1.) Eye horror
Minimum pay 250

You may offer: points>art>etc.
Owner:
Gothamed
2.)Too many mouths
Minimum pay: 250

You may offer: >points>art>etc
Owner:
Emogirlyaoiluv
Base credit goes to
Vonibuu
Base modifications:
Gothamed
Designs: myself

I want #2

I can offer to draw you a costume drawn character for you, or art of one of your characers
Reply

#2 is taken bud, did you mean 1?
Reply

it says one is taken in the discription
Reply

OH I got confused, wrong adopt sheet, of course you can take that one
Reply

1mnth of core for the first one. OAO
Reply

A CK OKAY TAKE HIM HES URS
Reply

I offer 90 points and three pieces of art of your choice for #1 owo
Reply