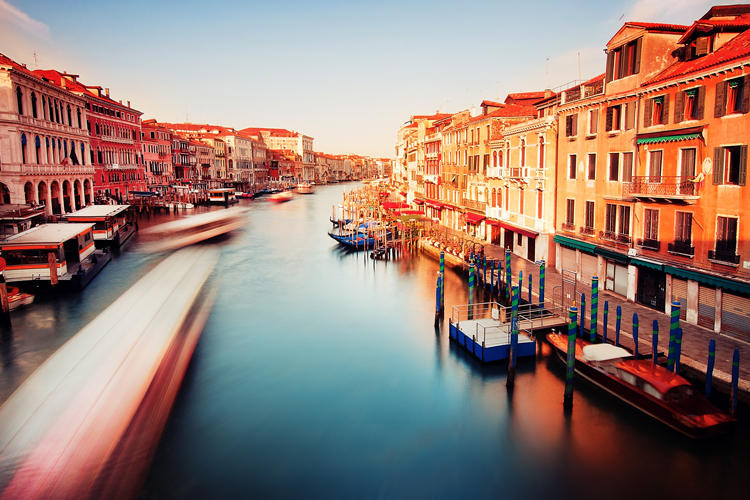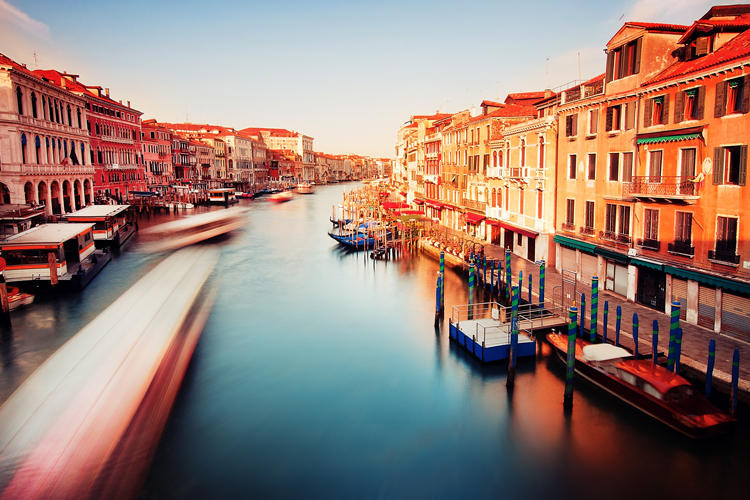 Watch
Sunrise in Venice, 2012
More on:
SSquared Photography
Follow us on FACEBOOK:
SSquared Studio
and TWITTER:
@SSquaredStudio
Check it out!
SSQUARED WEB DESIGN
MORE FROM VENICE:
Daily Deviation
Given 2012-10-15
At first glance: I love how your picture manages to encapsulate the emotions early in the morning. The early birds ferrying people on their boats as well as the minute volume of people on the streets sheds light on the contrasting moods across the people within the city

On the surface: Your photo captures the beautiful silhouette of colors that span across from a warm tone to a brighter tone whilst including the debt of the blue waters as well as the gentle light from the skyline. Not many people have the ability to pick out this wonderful blend of colors and i find it very very pleasing to the eyes

In greater depth: Your camera techniques are pretty good! especially since you've managed to capture the movement of the boats whilst achieving a still image this stunning city. Moreover the angle of which the photo is taken is well placed capturing a nice ration between the length and depth.

Overall: All in all i think that this is a wonderful piece. Four stars for all except for originality (3 stars) because this is like many other photos that showcase the city of Venice. So yeah this is a pretty cool photo! Great work!
The Artist thought this was FAIR
16 out of 18 deviants thought this was fair.
The color is this photo are the first thing that catch your eye. They make you smile and bring something warm.The angel helps your eye glide over the photo from right to left. You notice things like the green hints to the left and the blue boat as your eye travels. The blurred boats add a nice sense of, "this is real life. this is actually there. something is actually happening here." The blue water sets of the orange and red very well and is a nice addition to the palate here.

This photo is bold and beautiful. I love the vision you captured in this. Bravo.
The Artist thought this was FAIR
22 out of 25 deviants thought this was fair.