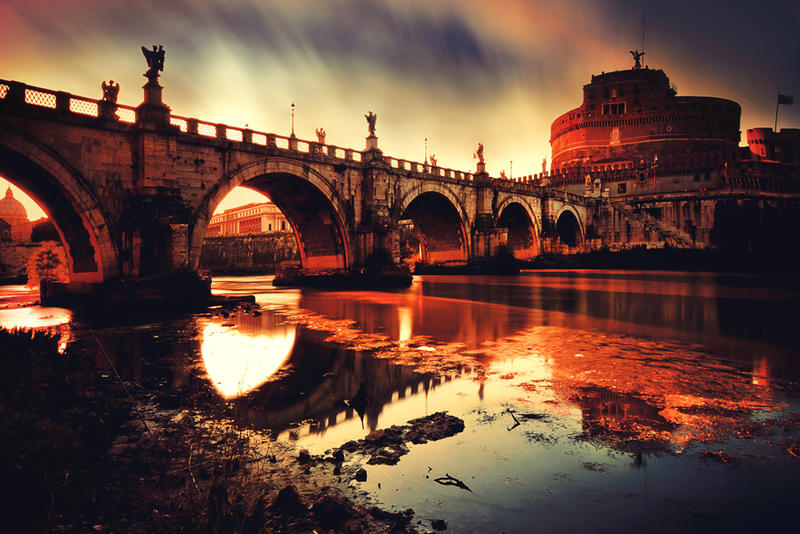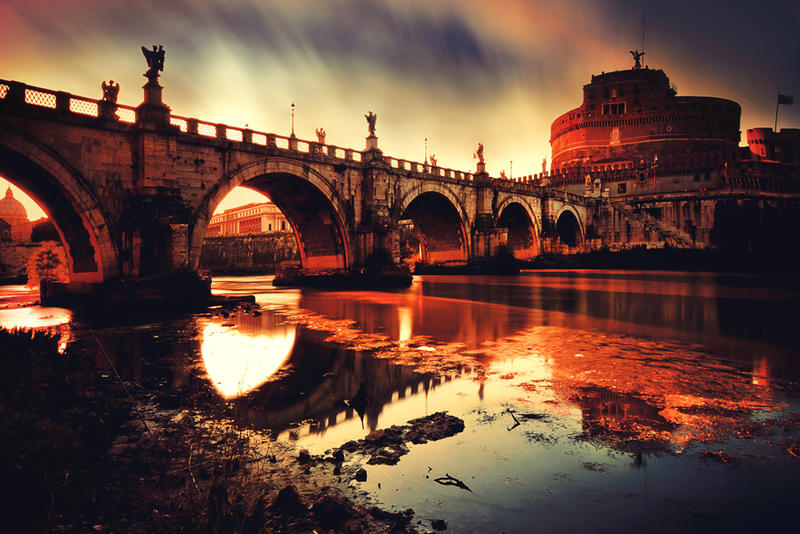 Watch
Castel Sant'Angelo, Rome, Italy 2012
More on:
SSquared Photography
Follow us on FACEBOOK:
SSquared Studio
and TWITTER:
@SSquaredStudio
Check it out!
SSQUARED WEB DESIGN
More from SSquared Photography!
This photograph is absolutely stunning. You certainly have done a great job capturing this image. Immediately what catches my attention is the sky and the nice hints of oranges peaking on the architecture and on the water. The exposure is set right and you've captured the very essence of the Castel. It would have also been a good idea to take multiple photos in different angles and play with the exposure as well as perhaps touching it up with a bit more light. Overall this photograph looks pretty good to me and you've done your job getting what you wanted.
The Artist thought this was FAIR
1 out of 1 deviants thought this was fair.
The arquitecture is very beautiful, the statues on the bridge add some atmosphere, beautiful bridge and castle, it's so interesting that light effects were added. The effects add so much feelings and the image becomes full of life. There is something on the water which I wish was waterlilly, maybe it's not waterlily but at least looks like because of the effects. Some kind of impressionist photo if I may say, of course the light and shadows have more depth than impressionist, but then again a photo is different from a painting. In this photo you added such feelings as there are in impressionism but using photo and effects. It's marvelous, extraordinary work, congratulations!
The Artist thought this was FAIR
2 out of 5 deviants thought this was fair.