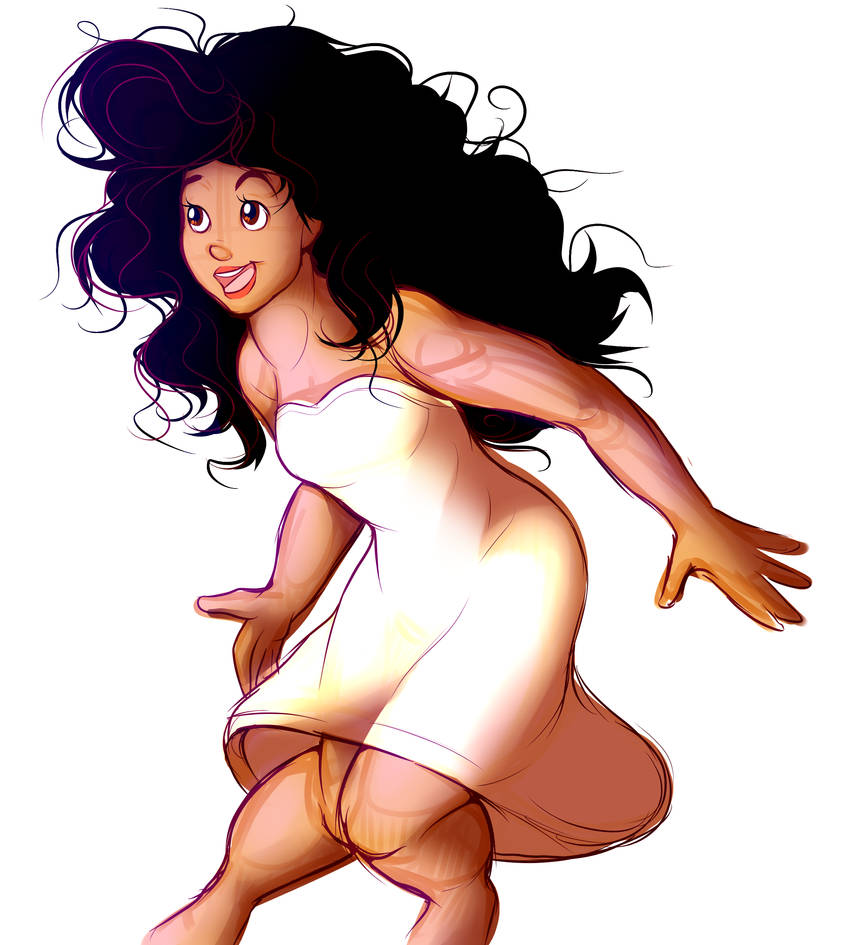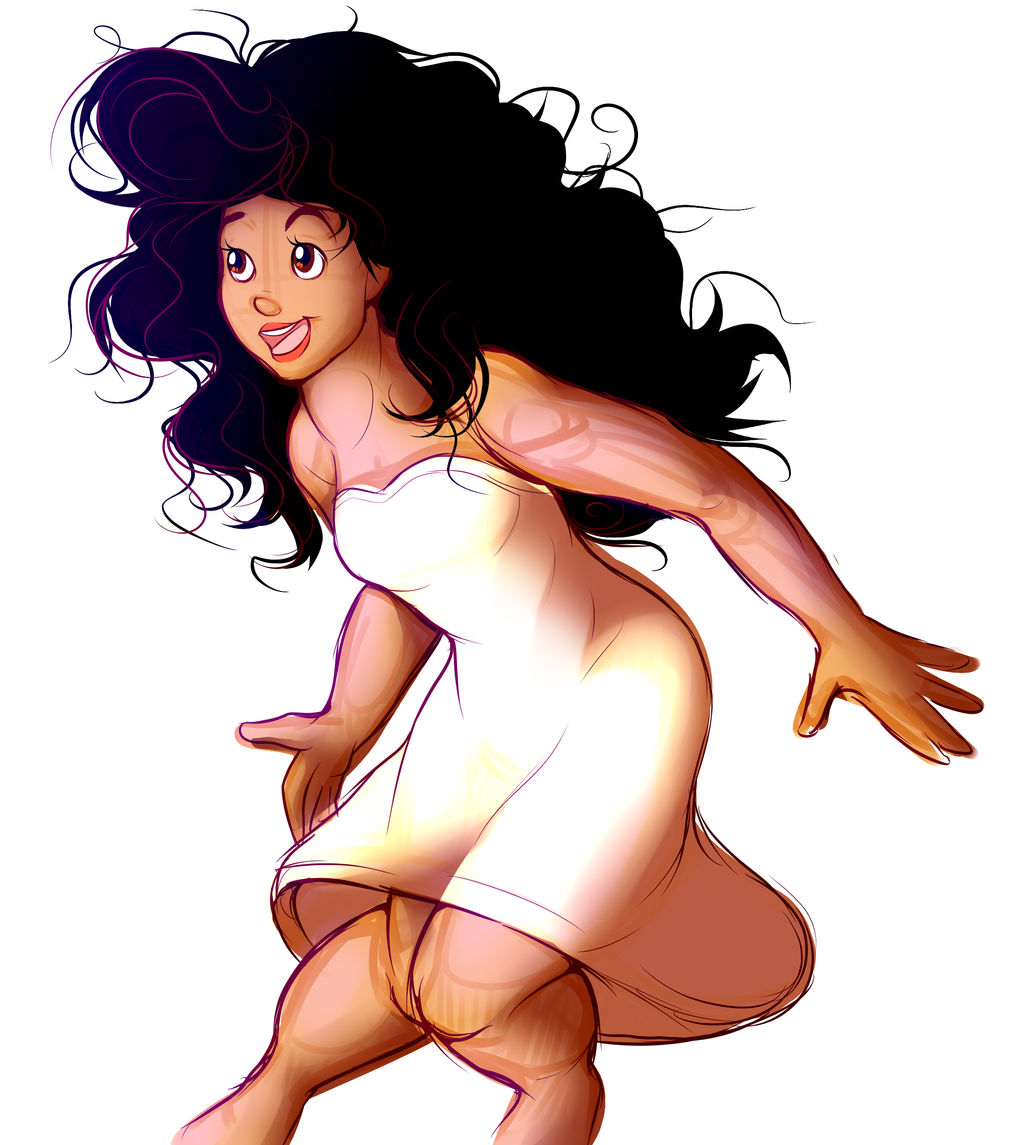 Watch
I saw the concept art for Disney's upcoming film Moana and I just had to draw this.

There's only one concept art so far and no clear character reference so this is more of a headcanon than anything, but I was really excited ahah.




I have half finished trades and college things lying around on my computer which I'm gonna get round to tonight hopefully.

I love what you did with her with so little to go on, but her skin is a little to pale in my opinion.
Reply

thanks c:
and yeah, it was originally darker but i always mess around with the colours afterwards and i can never seem to get the balance right. she doesn't really look polynesian but i'm working on it c:
Reply

I gotta say, I am lovin' that hair. That definitely looks polynesian

I am so excited for this movie! I'm a polynesian born and raised, so this movie is going to be awesome for me (I hope). Polys all the way, baby!
Reply

Awh, thank you c:
And yay! I really hope they get the cultural aspect accurate c: it's nice that more people are getting represented in such great movies. Happy for you ~
Reply

You know what I would really love? For them to do a song in a Polynesian language. I mean, three quarters of the world wouldn't be able to understand a word (I probably would, he he) but they wouldn't have understood the Hawaiian Lilo and Stitch songs, and I don't think that was a problem.
I don't care which language it's in, as long as it's a Poly language. All polynesian languages have similarities and a few differences, like they might have basically the same words for some things but pronounced differently, or one word means something iin one language and something else in another. But if a person speaks any Poly language they'll be able to get the general gist, even if they don't understand a few words here and there.
Fun fact: Moana's first name (which is Moana, obviously) means Sea or Ocean (we have the exact same word in my language. Some dialects also use it to mean blue (for obvious reasons) but on the whole it means sea).
Her second name, Waialiki (which I would say (and spell) as Vaiariki (see, only two letters difference)) means Water of Kings. Wai (or vai) means water, and aliki (or ariki) means king or

chief

or ruler or something of that sort.
.... Wow that's a long comment.
Reply

Woah, that's really interesting c: I guess I learnt something today.
I really hope they do put in a song in a Polynesian language, it would be really cool to hear even for those of us who don't understand it. The Hawaiian in Lilo and Stitch was really beautiful c:
If it's even half as good as Lilo and Stitch then it's gonna be a great movie.
Reply

And about that Hawaiian in Lilo and Stitch, I can tell you for sure it's even more beautiful when you can understand it, even just a little.
Reply

Yeah, I looked into the Hawaiian a little bit as soon as I was old enough to use the internet, I'd always wanted to know what it meant.
I've seen a few translation videos and it's really pretty c:
Reply

It really is. I like those translations when they word them beautifully. Sometimes if you translate it almost word for word it loses some of the beauty. There's this one song back home that I really love. It's a love song, and the beginning of the chorus is like "hold me, don't let me leave, keep me close to your heart. Hold me in your arms," and then the last line. And that's all beautiful, but it was always the last line I had trouble translating. "Ko tai ake tangi pukuatu kia akarongo ia," which means "so there is the sound of one heartbeat to be heard." I like that, I think it sounds beautiful, but not AS beautiful as it does in Cook Islands Maori (which is the name of the language). Eventually I came up with something that satisfied me; "Hold me close so that our hearts beat as one." That's even more beautiful. It has a beautiful meaning and most of all it flows. Sometimes, if not re-worded a little (like I did to the song translation), the translations can be a little awkward and they don't always flow right. You get the meaning but it doesn't flow. It has to flow. The flow just makes it seem that much more beautiful.
...... Another long comment

Reply

Glad you found it interesting

I kind of thought I might have blathered a bit too much. I feel like I tend to do that when it comes to things I'm passionate about, like my culture.
I really hope it's at least as good as Lilo and Stitch. That would make it a REALLY great movie

Reply

I like how she has a curvier figure. Although I don't know much about this film or even of Moana, I'm hoping Disney will give her a more proportionate body type.
Reply

They might, if only because she's Polynesian. In real life, we Polys tend to have bigger bones (denser bones too) which result in, for lack of a better term, bigger figures than most Europeans and Americans and so on, which may result in Disney giving Moana a bigger, curvier body type. If that drawing is anything close to accurate, they certainly gave her the Poly hair

Reply

I really like this!

Reply