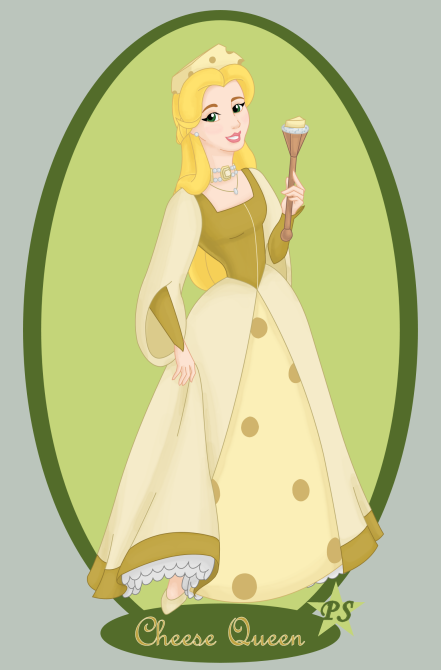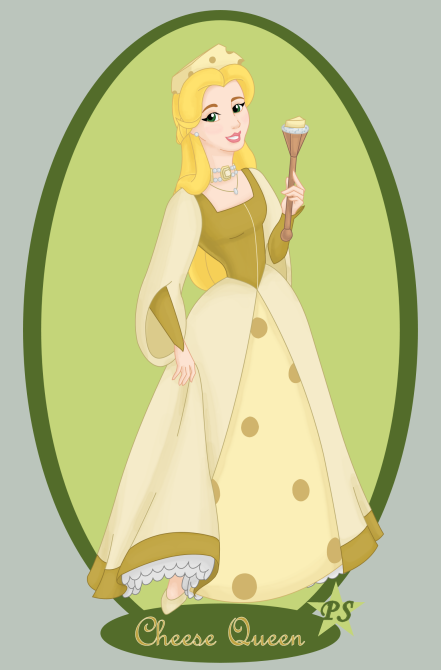 Watch
Everyone has something that they have dominion over. Something that you love, and that occupies most of your mental landscape. For me, that thing is cheese. Not the food, but the idea. As in camp, B-movies, old cartoon shows, etc. Other people, even my own friends, would not be able to stand the levels of cheese I subject myself to. And I do not blame them. But I do it anyway.
For a while I thought about how exactly to portray "cheese." There are too many examples(Transformers, Swat Kats, Lois and Clark, LoSH...), and I couldn't pick just one. So I decided to make several different outfits, starting with royal garb. And of course I couldn't do that without referencing the oldest cheese: Disney Princesses! The only hard part was figuring out how to portray my anime-styled bangs in Disney style. But I like what I came up with. (When they get long enough they really do flip out at the ends. It looks cute here, but it's annoying in real life. XD)
Submitted to replace my old pixel ID.
I'll post a bigger version in scraps for those who want to see details:
[link]
Art is © Me
~~~
Check out my journal for commission info!

oh wow! Can she eat her dress? LOL
Reply
Haha! Unfortunately no. While that would be awesome... I don't think I'd want to wear food. o.o;
Reply

All hail the Queen of Cheese!
Reply

This is entertainingly awesome. I'm a big fan of cheese myself - both the food and the literary concept.

I like the idea of personified cheese... it kinda reminds me of those
OS-tan girls
. I think the kinda "milkmaid" vibe of the bodice and colors fits the theme well, as does the spots on the rest of the dress.

Reply
Ah! I've been wondering if "tans" were an actual meme or fad or not, and where they came from! Thank you! I've seen people personify everything from their Wiis to their tablets... I even toyed with doing that for my trusty Walkman, but never got past the sketch pages.
Ah, I didn't even think "milkmaid" when I designed the bodice. I just picked a neckline I look good in. XD Thanks for the compliments, and the collection!

Reply

I didn't know there were "-tans" for other concepts, actually... sounds like a pretty fun idea. Not like people haven't been personifying concepts and objects into gods for millenia now, after all...

(Now that I type about personifying concepts, I'm reminded of
these pictures
, too... anyhoo.)
And, hee! Well, sometimes art just works out by accident, too.

You're welcome for the praise/fave!
Reply

my ol' ad design teacher loved cheese! As I remember she called it a cheese tooth :3
I love this ID you have made.
Reply