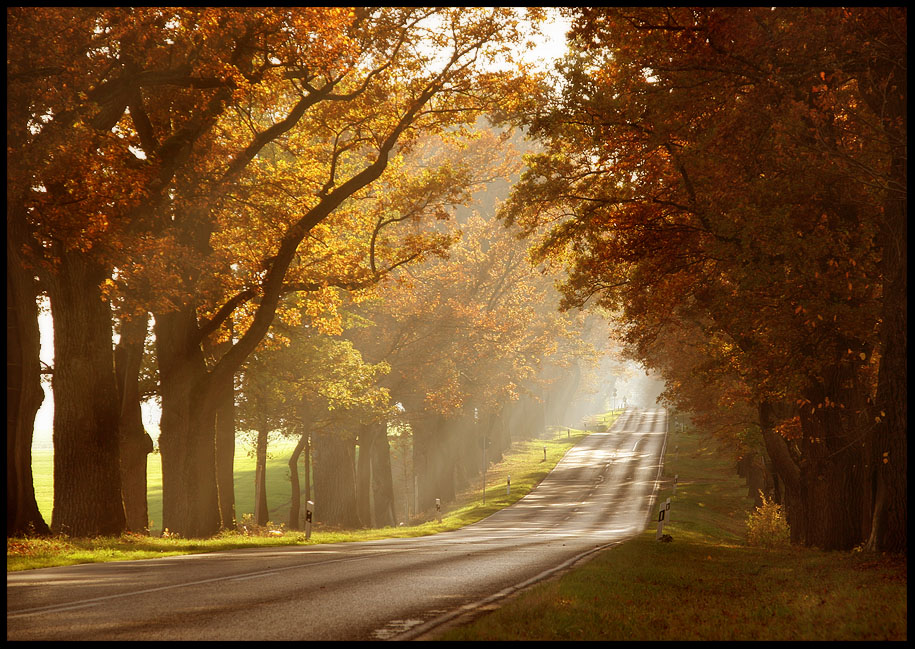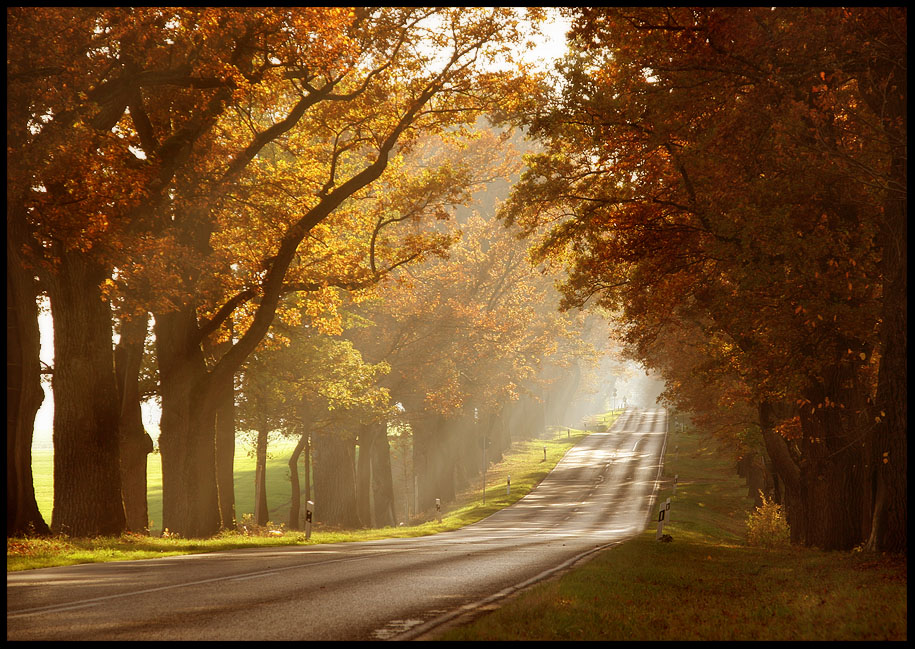 Watch
enjoy the autumn sun with me

This is a very beautiful perspective on a lonely yet light filled road. I love the quality and how the lights seems to seep into the road. I noticed that the trees are just along the road.If I were to make a judge, it would be a full 5/5 stars! This is definitly and eye catching art. I have yet to see the other works of art that you have in your gallery

. Now that I think about it, this reminds me of a poem that described how two roads were diverged and compaired to being a choice in life. A decision that this road is the right choice that one has taken.My most favorite Photo yet!
The Artist thought this was FAIR
65 out of 65 deviants thought this was fair.
This picture is very beautiful, and it would deserve to be surely in some photographic exhibition!
I really love those warm colours, and the light filtring by the branches, creating little shadows.
The road, long but at the same time lonely, seems that in the life there are even periods where we have to walk alone for a long time, but enjoying the beauty of the world in another new look, not influenced by the company.
The perspective is fantastic, it's a type of art that I really love!
Really like every details, who all togheter create a very beautiful art!
5/5 for sure!!
The Artist thought this was FAIR
16 out of 16 deviants thought this was fair.