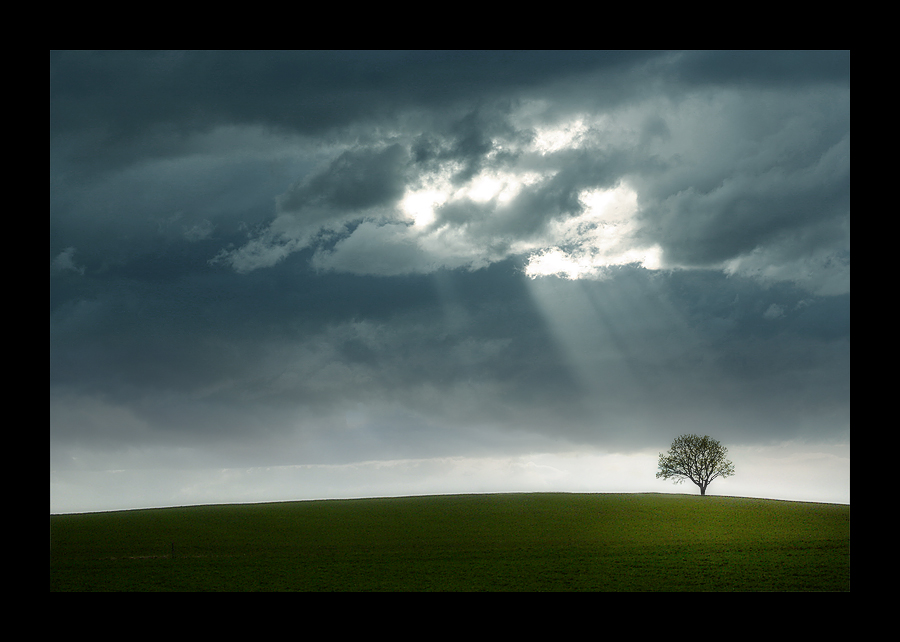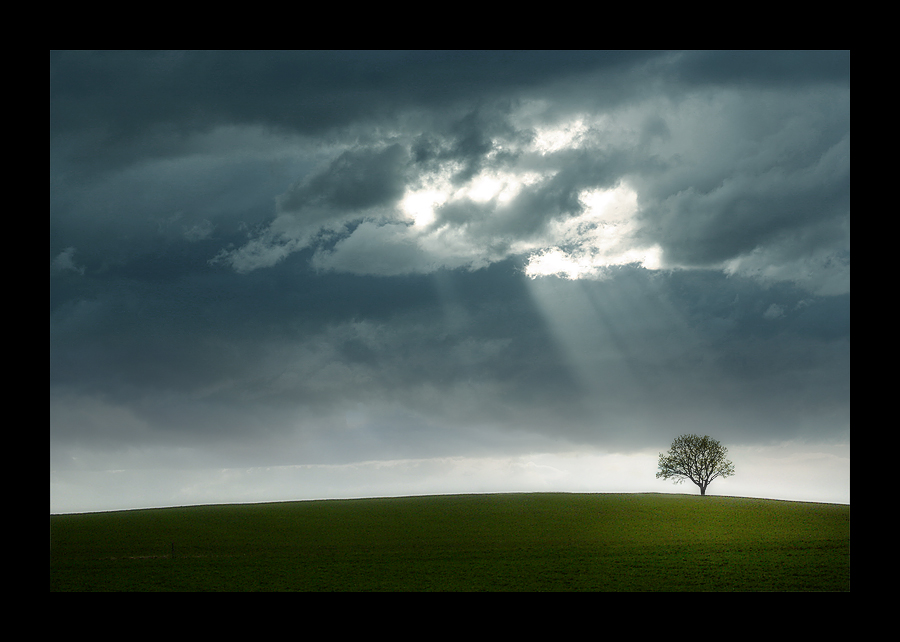 Watch

This picture has always been a source of inspiration for me as a photographer and there are many reasons why. The composition is simply brilliant, the contrast is great, the timing was perfect for the capture and the concept is some how comforting.

It is great to see how such stillness can give such sense of movement only by the flowing of the picture and the delicacy of the elements in the picture. A landscape like this one is always refreshing, no matter how many times you see the picture.

The tree appears as the sole protagonist of this story, making up for a very strong picture of a very calm moment.
The Artist thought this was FAIR
256 out of 262 deviants thought this was fair.
This is really a stunning picture. The green field and the sun that is coming from the sky is defiantly a favourite piece in this picture; the ground is so clean and has a very bright green colour. When the light is coming from the sky all I can think off is hope. Believe it or not there are pictures like this that could fix a broken heart, just by looking at it. This picture makes me wonder if there is a story behind it, it just make the picture more and more interesting. It's great that the sun is shinning on the tree, it makes the picture more pure and that a lonely three isn't so much alone after all. This made me think that someone is watching over the tree.

I think the black frame doesn't fit in this picture, if you took a brighter colour to the frame I think it might have worked,but it would have been better if the frame wasn't there. The picture isn't very sharp, I wish it was sharper that we could se more details from sky, ground and the main point; the tree. Since there are so many pictures like this you have to make sure it's a special one, which you have done. But it doesn't matter if the picture isn't that sharp, because when a person stops to look at a picture, then you know that you have done it marvellous.

You have done an amazing job and you really got the talent. I also want to remark that the composition is great!
All in all this pictures just make my heart stop a little in a good way.

Thank you for sharing your photos with us and keep doing the great job that you do.
The Artist thought this was FAIR
40 out of 42 deviants thought this was fair.