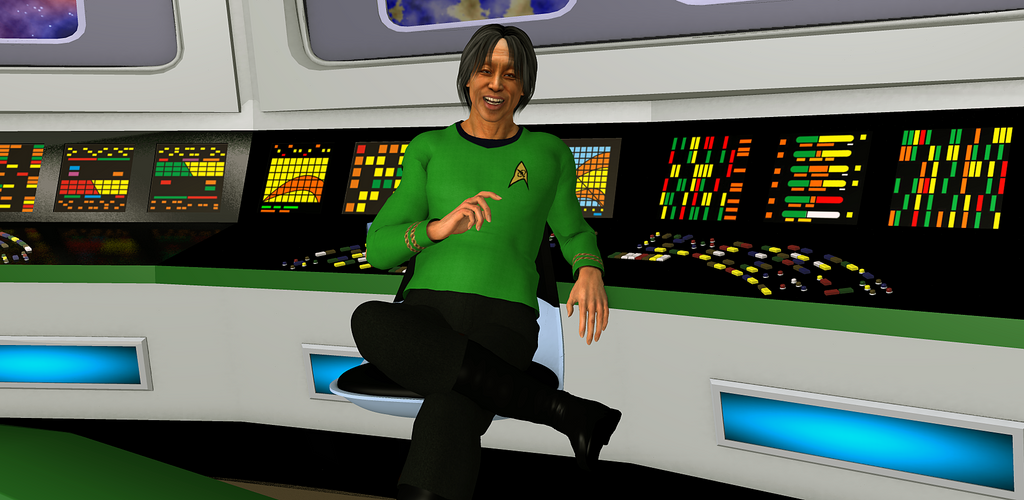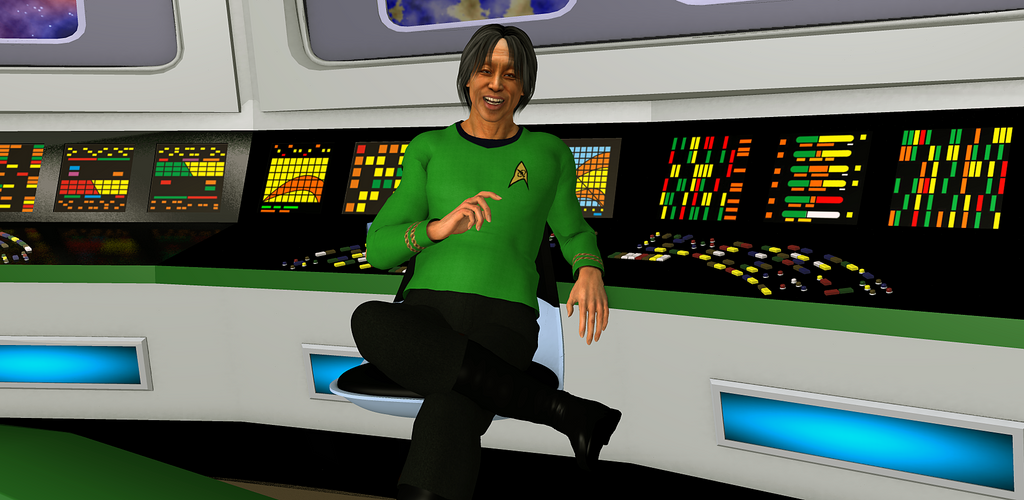 Watch
1st Officer, Von der Tann
Born in Proserpina City, Ceres - 2619 AD
CIVILIAN EDUCATION:
Ceres Free University, High Energy Applications, Graduate Degree in Computer Science, Guangdong University of Technology
MILITARY EDUCATION
SOTC Graduate; Starfleet Command and Staff College - General Staff Qualified
SHIP COMMANDS:
U.S.S. Sirus (Antares Class Transport)
U.S.S. Revere (Hermes Class Scout)
OTHER ASSIGNMENTS OF NOTE:
2nd Officer (Tactical) Officer, U.S.S. Republic (Constitution Class Cruiser)
1st Officer, U.S.S. Marconi (Baud Class Communications Cruiser)
Starfleet Engineering Division, Project Officer - Mk 42 Phaser Project
AWARDS and DECORATIONS:
FOR GALLANTRY:
Combat Action Medal
CAMPAIGNS:
Federation Frontier Medal
Starfleet Expeditionary Medal
Border Patrol Service Medal (FF,Kl)
FOR MERITORIOUS SERVICE:
Meritorious Service Medal; Military Merit Medal 1st Class w/3; Military Merit Medal 2nd Class w/3; Long Service and Good Conduct Medal; Starfleet "E" Ribbon
EFFECTIVE DATES OF PROMOTION
Ensign Jun 2, 2641
Lt. j.g. Jun 2, 2643
Lt. Jun 2, 2647
LtCdr Jun 1 2653
Cdr Jun 1 2660
FAMILY DATA:
Married to the former Miss Hua Ng, the couple have two sons and one daughter.
Fun filled facts about this image:
Figure: G2 Koji
Character: Chongde for Koji 2:
www.contentparadise.com/produc…
Hair: Koji2 Hair - comes with Poser 2010 (and Poser 2012, and Poser 2014)
Uniform: Valiant for V4:
www.daz3d.com/valiant-for-mich…
Valiant Tunic & Pants were run through the Fitting Room in Poser 2014,
TOS Valiant Textures:
www.sharecg.com/v/40186/browse…
Textures textures modified by me.
Ptrope Bridge: [link]
Textures messed with by me

The TOS TV series only had 3 colors (gold, blue & red) - (If I remember correctly), green showed up in one of the 70's comic book series (for Star Fleet Marines). In My Trek Universe (IMTU) the color scheme is broken out by career tracks as follows:

Gold - Pilot/Nav/Command (but not always - at an Engineering facility, the commander will wear red, at a science facility, the commander will wear blue, etc.)
Red - Engineering
Blue - Science (includes Medical)
Green - Tactical (would include Starfleet Marines, but IMTU, there are no Marines - their jobs are done by UFP Ground Forces, who have a completely separate uniform.)
Grey - Support (Admin, Logistics)
Black - Intel (although that may be changed - One of my Intel characters stated "I suggested magenta myself, it's a friendlier color - puts people off guard.")

If you look closely - you will see that the badging is also different - (each department has it's own design - Cdr Syun's is Weapons). The Captain's is separate - it is the ship's crest.
Reply

I don't recall ever seeing the green shirt. What does that color represent?
Reply