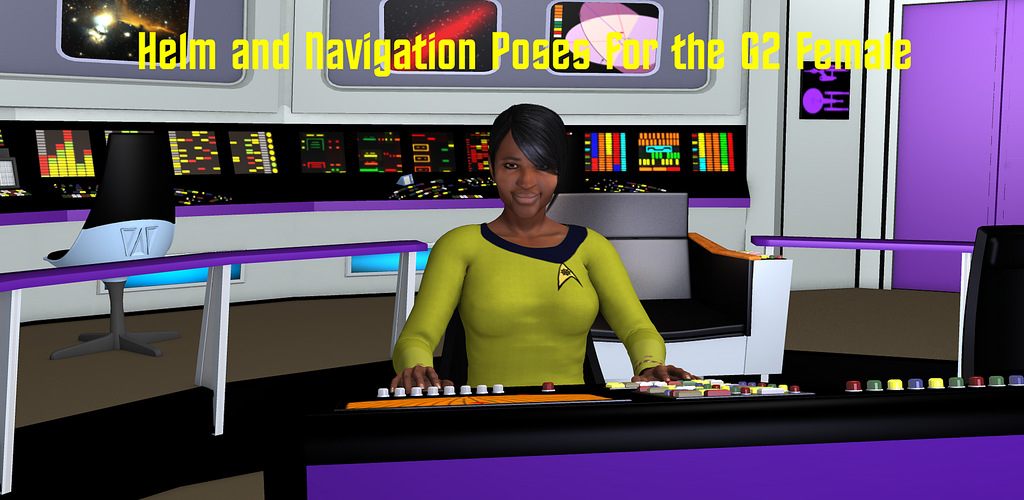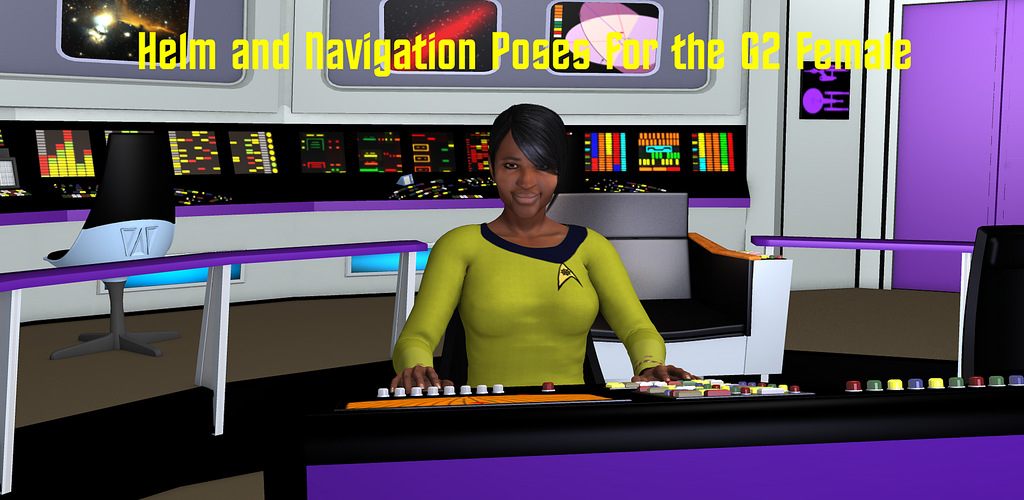 Watch
Conversion of Mylochka's Navigation and Helm Officer Poses for M3/V3 for SM's G2 Female figures (Jessi, Olivia, & Sydney). 20 Poses - 10 for each seat.

All comments and critiques are appreciated.

You might be able to find some wood shader materials for your app that will work on the rails. Or you could make your own UV mapped templates.
Reply

Would you prefer a magenta accent? Ships can come with any accent color from here:
www.december.com/html/spec/col...
The purple accent trip is for the armored cruiser Lion.
I wanted to do a wood grain for one of the bridges, but the railings aren't UVed.
Reply

Great, but does it come in anything besides Yahoo! purple?
Reply