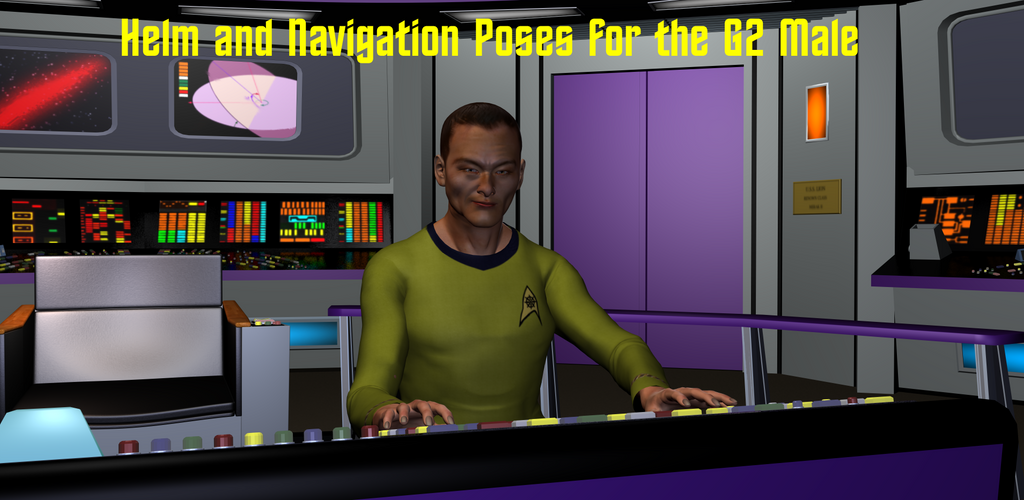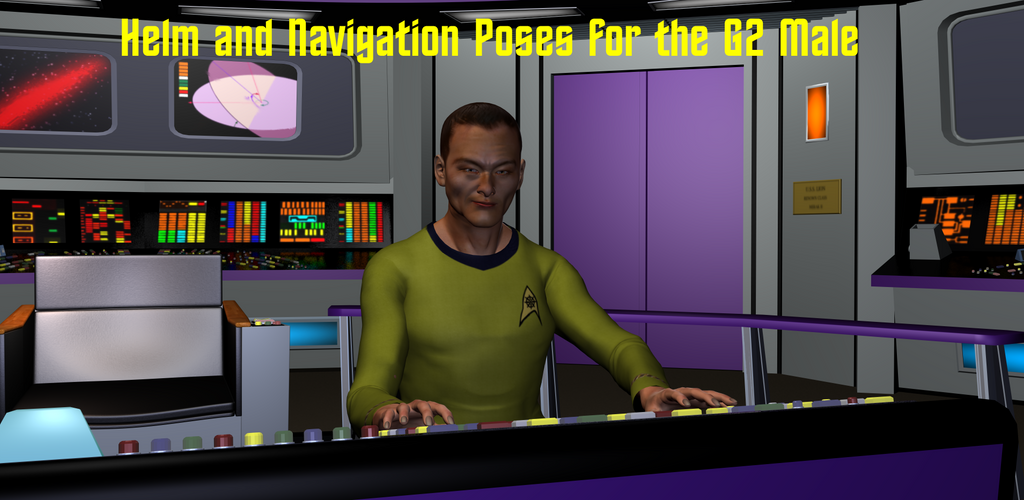 Watch
Conversion of Mylochka's Navigation and Helm Officer Poses for M3/V3 for SM's G2 Male figures (James, Kelvin, Koji, and Simon). 20 Poses - 10 for each seat.

All comments and critiques are appreciated.

Thank you. I am glad you like it.

I went into the material room & started swapping out accent colors and then moving on to swapping out jpgs for the dedication plaque and ship silhouette. The colors are visual clues as to which ship the action is taking place on.

Some have had more kitbashing than others. On one of my bridges, I swapped out those viewers you see in the background, and on another I added an additional lift that fits in place of the science station.

Little things to make the sets less generic.
Reply

I love the details that you put into the bridge...BRAVO!!!!!!!!!!
Reply