♕ Introduction:

Baroque
is an art movement from the 17th century, that resulted from the religious wars of the Protestant Reformation and the Catholic Counter Reformation. Religious faith reached an emotional height and the intense feeling, which inspired both faiths, produced a rich expression in art.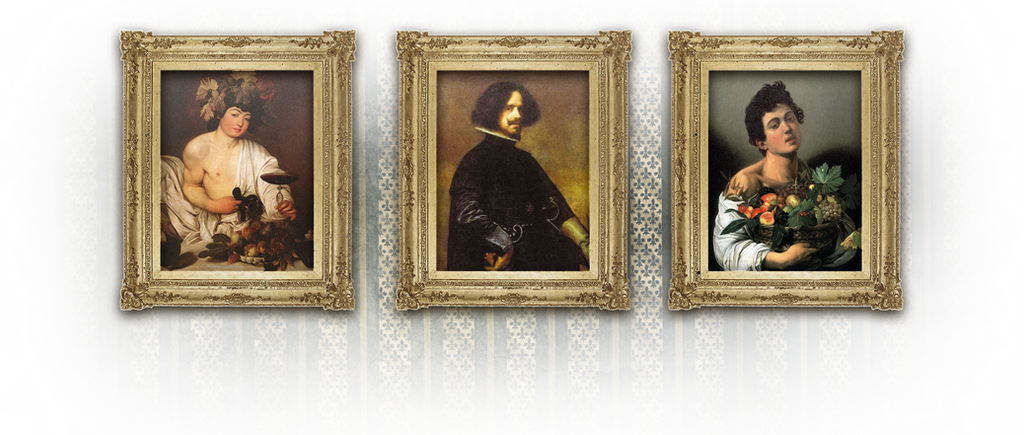 The term baroque implies a certain roughness, and the stormy paintings and dramatic music of the Baroque period often possessed the rugged torment of emotion. The French used the word "Baroque" to mean "a painting in which the rules of proportion are not observed and everything is represented according to the artist's whim." In the 17th century, art was naturalistic rather than ideal, and emotional rather than rational-art of movement, vitality, and brilliant color. Subjects could be chosen from daily life, as well as antiquity and the Bible, and presented to achieve maximum emotional impact or intense observation.

♕ Characteristics:
♠ Baroque art is usually characterized by the dramatic contrasts of light and shade.

♠
Mythological subjects and decorative compositions of weighty forms in dynamic movement.
♠
Free application of paint and light effects for greater emotional and psychological insight.
♠ Portraits have a somber and brooding quality.
♕ Features: