Hyperrealism

is a genre of painting and sculpture that resembles a high quality Photograph, It's the type of art that your mind might not accept it as a hand-made artwork

. Hyperrealism is far more advanced than Photorealism

by the methods used to create the resulting paintings or sculptures. The term is primarily applied to an independent art movement and art style in the United States and Europe that has developed since the early 2000s.
Hyperrealistic paintings are the kind of paintings that you'd mistake with a photograph, Their subject matter ranges from portraits, figurative art, objects, still life to landscapes and cityscapes. The more recent hyperrealist style is much more literal than Photorealism as to exact pictorial detail with an emphasis on social, cultural or political themes.


Most Hyperrealism painters work directly from photographs or digital images, either by using traditional grid techniques, or by projecting colour slide imagery onto the canvas. The aim is to recreate the same sharpness of detail throughout the painting.


Some famous hyperrealistic painters are Richard Estes and Gottfried Helnwein (gottfriedhelnwein). Also check out Dirk Dzimirsky (DDzim) and Christiane Vleugels (Raipun)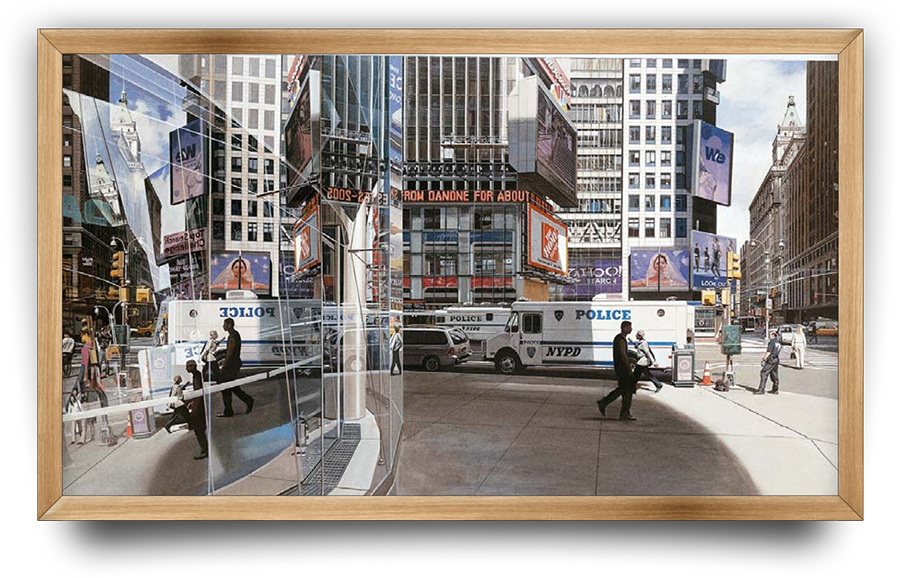 Hyperrealistic sculptures usually takes humans and animals forms. Hyperrealist sculptors use real clothing and materials in their sculptures in order to make it look real (check images below). Hyperrealism in sculpture, unlike painting, has no relation to photography. This is because sculpture is a three-dimensional art, whereas both painting and photography are two-dimensional. Sculptors therefore have the same problems of technique to overcome as Renaissance artists.
Some examples of great Hyperrealistic sculptors: Ron Mueck, Duane Hanson, and Evan Penny.
Also, I'd like you to check out this awesome Pinboard of Hyperrealistic sculptures on Pinterest.
Yes these are sculpture works!
• Hyperrealism tend to mimic real-life forms, in both painting and sculptures.
• In painting details can sometimes be exaggerated, and that what differs if from the Photorealism technique.
• Real clothing and textiles/fabric and paper are often used in Hyperrealistic sculptures.


• Hyperrealistic paintings are the type of paintings that you would unintentionally ignore. (It's a fact) for being just too life-like

.


Check out this video of DDzim drawing a hyperrealistic portrait using graphite pencils:
Final result:
Hyperrealism on deviantART
There are many realism painters here on deviantART. I chose to feature some hyperrealistic artworks made by great artists. Please spread some love