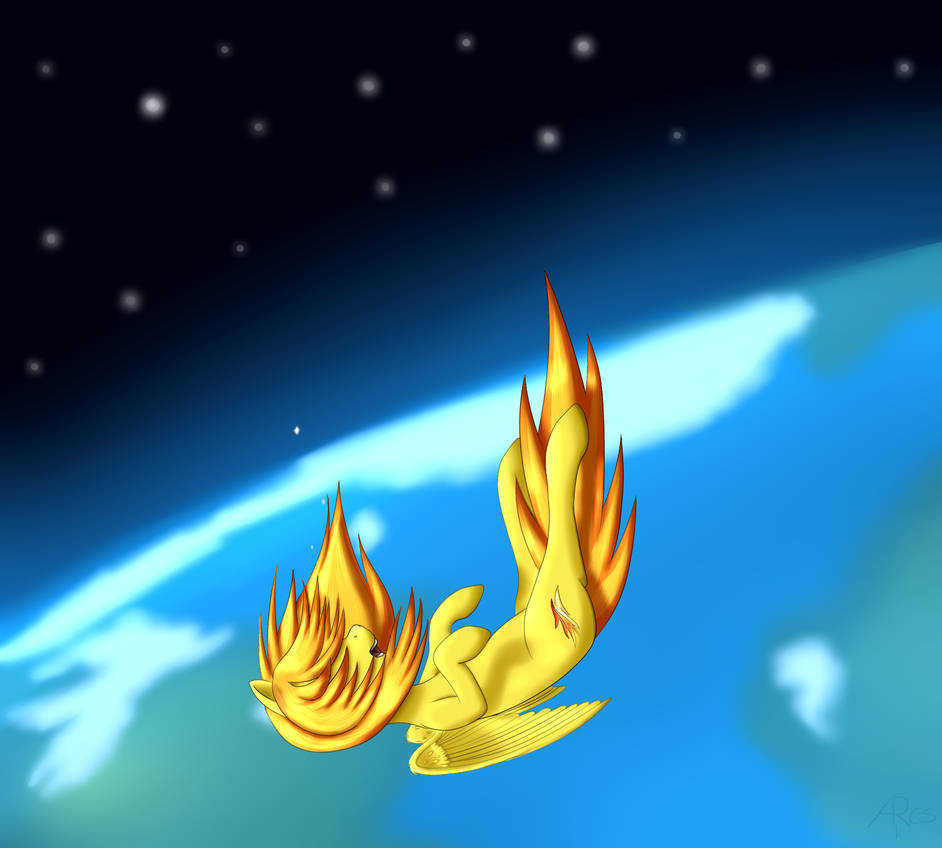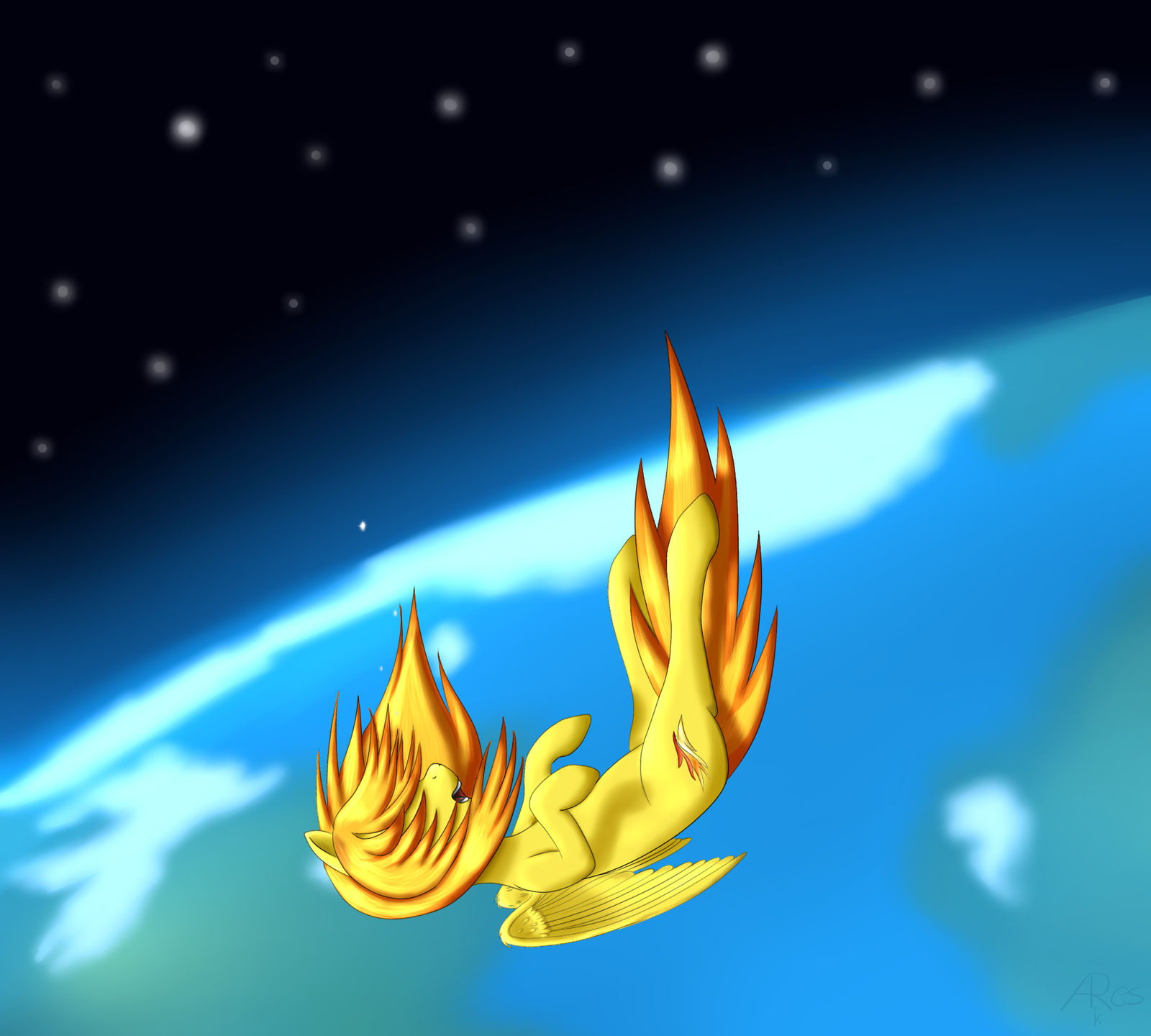 Watch
"I'm at the peak of my abilities. I can almost touch the sky.
Almost..."
__________________________
My submission for EqD's artist training ground day 4
"Draw a pony on a hilltop/Draw a pony at their peak"
so.. yeah.. this happened..
spitfires mane style is heavily inspired by

's amazing ask-blog:
[link]
some things are still a bit off but all in all this didnt turn out so bad, even though i almost wanted to give up in the sketch stage
MLP: FiM created by

and Studio B.
My Little Pony (C) Hasbro.

Ares my boy, you've done it again! I mean wow. This piece is just so dramatic o.o Like I can't even! Very nicely done. I love the hue of blue radiating from the world below. And well spitfire herself just looks amazing. Just look at dem legs hahah!

Well done sir!
Reply

Love it!

Reply