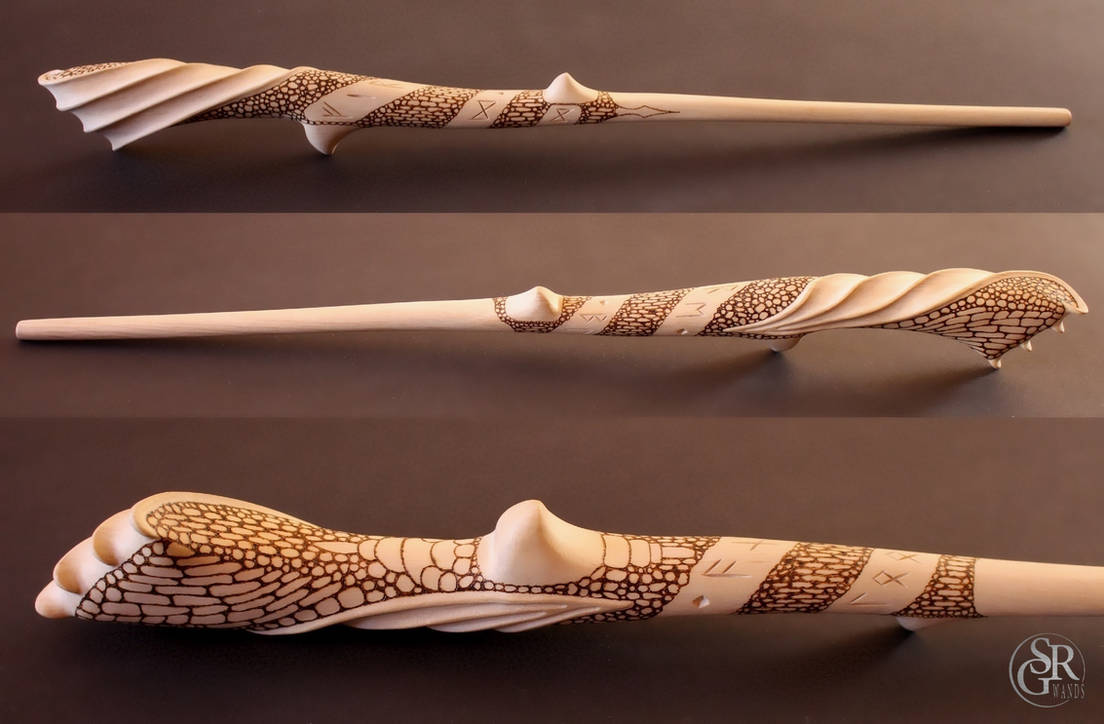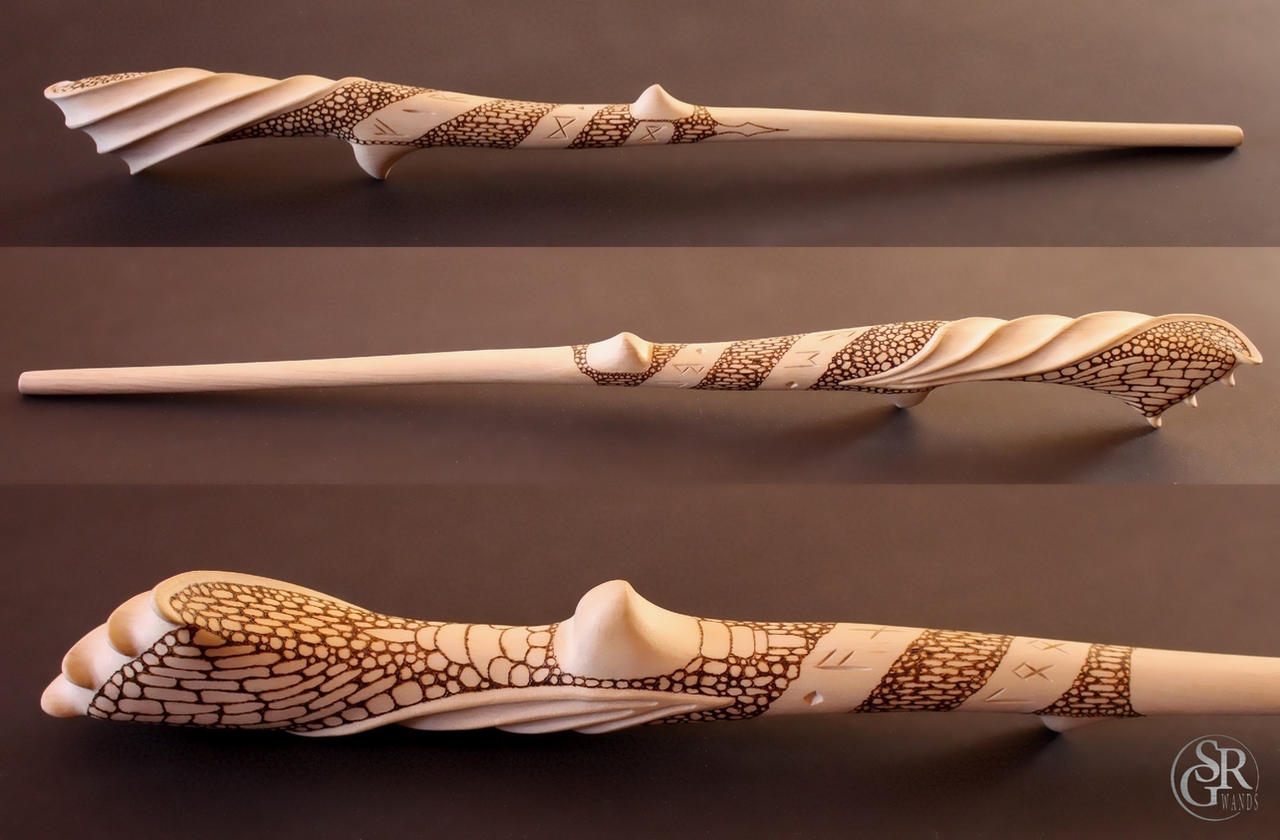 This picture shows the work in progress of the Game of Thrones inspired wand project of Balerion the Black Dread.
The complete design is finished and it is ready for staining.
On the wand are futhark incriptions which meens "Fire and Blood", the house words of the House Targaryen.
The wood I used for this is hornbeam and the skin effect was burned with a pyrographic tool.
This wand design is open for purchase!
It could be ordered in every color you wish!
Maybe black with red wings like Drogon.

The furthark incription is optional!
I would also build a suitable stand for it!
If you are interested in having your own dragon style wand, let me know!
srg-wands@web.de
Length of the wand is 14 3/4"
The whole Balerion project with stand.
The "Balerion" re-arranged:
New style on the skin: carved not burned! The feeling while holding it is awesome.

Facebook
Photos and wand design are copyrighted to SRG-Wands.
Please do not use my photos without my permission!
SRG-Wands and the SRG-Wands logos are trademarks of Steve Gruner.