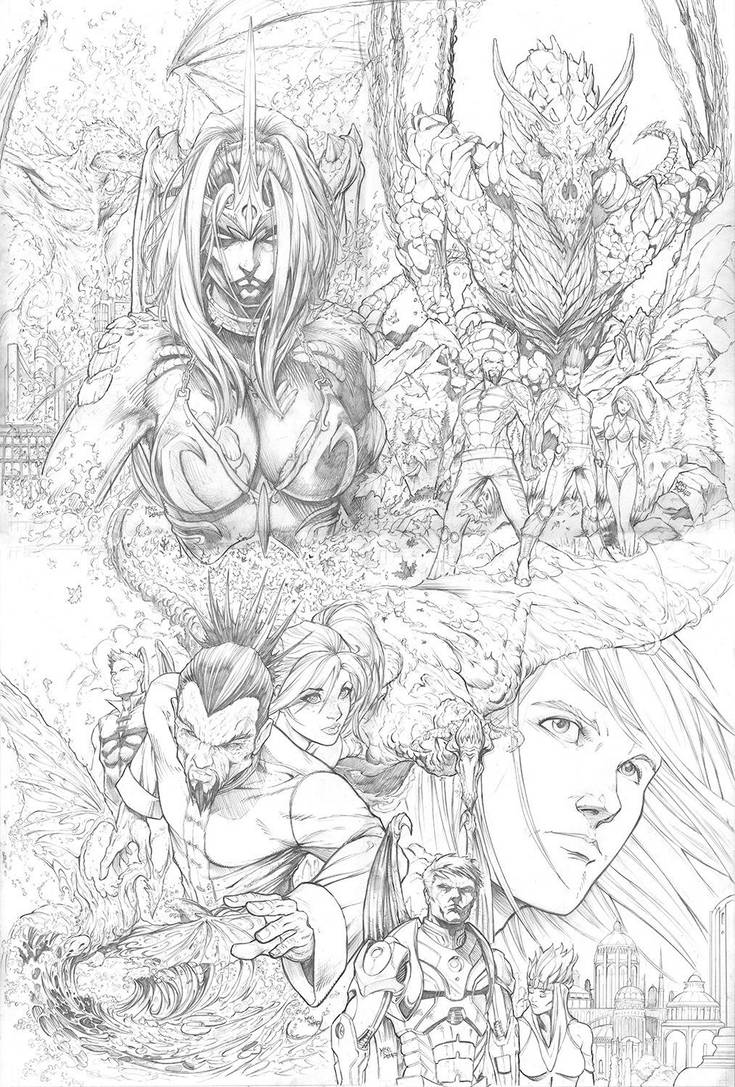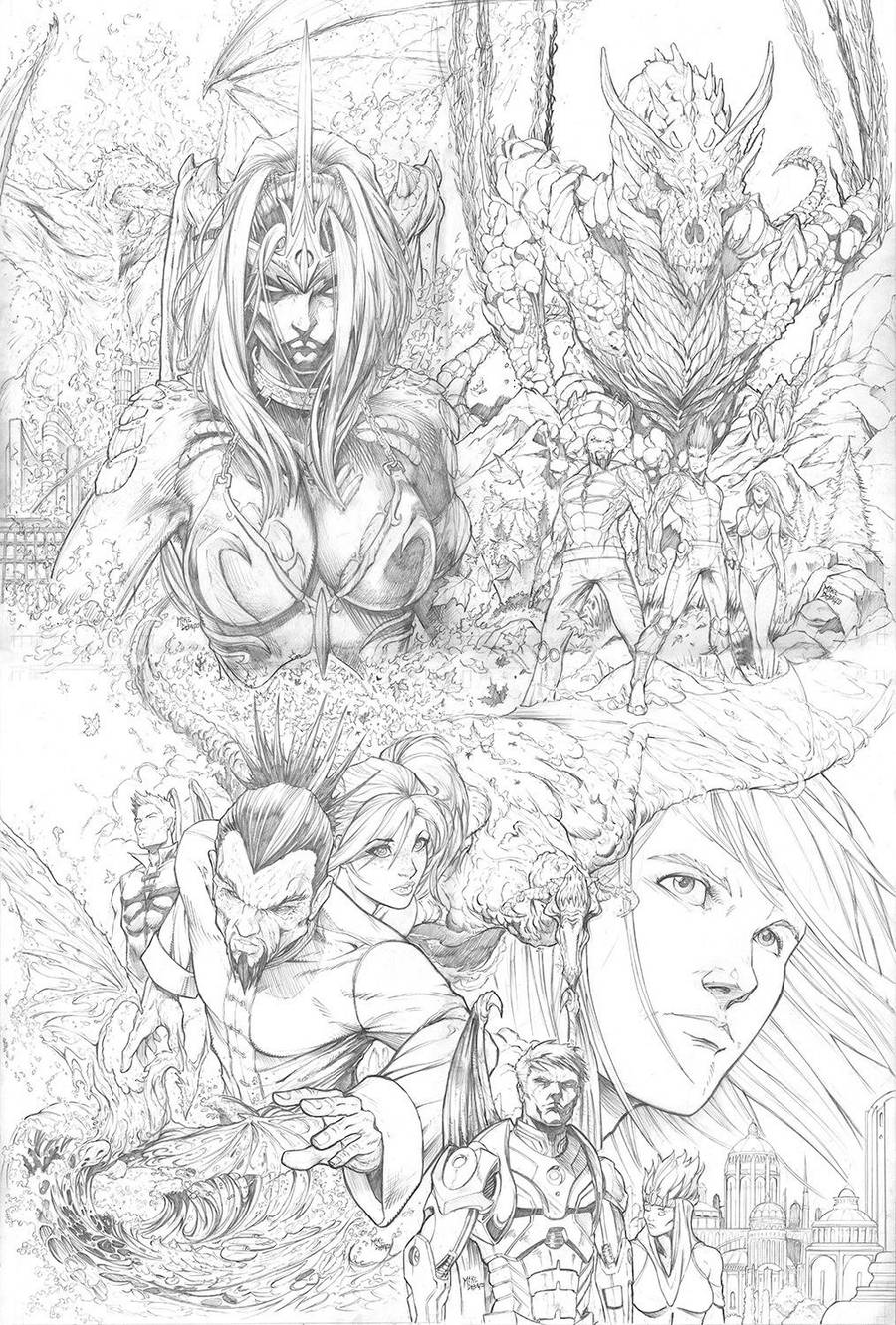 Watch
Finished pencils for Soulfire #4 cover.
This is a four piece cover I started for Soulfire #4 with Aspen Comics in September 2012 and just finished last week (February 2013). This thing is HUGE--like Gigantor huge. haha. All put together it's 22 inches wide x 34 inches tall (56 cm x 86 cm) and barely fit on my desk. It's even too large for me to store anywhere do I had to break it down to keep it safe.
As a whole I'm mostly satisfied with how it turned out. After scanning it all in and digitally piecing it together I see a few compositional flaws, but they might not be as apparent in the finished cover for production. It was a lot of fun tackling something so different from my norm. This image really pushed me to step outside my comfort zone and explore things that I honestly haven't touched on in a long time. It felt so good to stretch the 'ol creative muscles for a change.


Pencils by: me (Mike DeBalfo)
- My

page:
[link]
- Website: www.mikedebalfo.com
[link]
Copyright © 2013 Aspen MLT