Welcome to the HDR edition of Dramatic Insights! Please support our efforts and fav this article by clicking the

in the top left corner.

I'm very excited about this issue all about HDR Photography and I've really learned a lot!! This issue features useful tips and helpful advice from 25 of our top members, so I invite you to grab some hot cocoa and enjoy!!


Wanted: Awesome Architectural Shots!!!


Our next edition of Dramatic Insights will focus on Architectural Photography! If you would like your work to be considered for this exciting article just comment on the current poll at
Dramatic-Photography

Please note that you must be a member of Dramatic Photography to participate and all applicants will be qualified by their body of work on the topic, although we do feature artists of varying skill levels.
_______________________________________________________________________

Dramatic-Photography
was created to showcase high quality photography with a special flare for the dramatic! We have a lot to offer talented photographers including the opportunity to be a Featured Artist in an issue of Dramatic Insights, Daily front page features, Weekly Member Features, and Valuable Exposure.

Dramatic Insights is a bi-weekly publication featuring
Dramatic-Photography
members selected work along with insights into their world behind the camera.

_______________________________________________________________________
Special thanks to our Featured Artists in this Edition for sharing their knowledge and inspiration. :

























_______________________________________________________________________

The three tips for HDR photography
1. First thing is using Photomatix for HDR, this software is available online and if you are serious about trying HDR I recommend it. Once you have mastered the software you can create some awesome effects on the photos. In photomatix you can use one raw imagine or multiple raw imagines to process the photos.
2. Get yourself some anti noise software I use Noise ware Pro which is available online. I use this after I process the photos in photomatix just to sharpen and remove any unnecessary noise that HDR can create but sometimes it does not remove all noise such as when I take photos at night using a Nikon D40 creates a lot of noise. To remove the noise from the night sky I use photo shop and mask on the unprocessed sky onto the hdr photo and that enhances the photo.
3. Do not overdo it sometimes less is more. I am guilty of going overboard at times but that's all in the process of learning how to process the photos in hdr. I feel the goal I try to set myself for HDR is that it should enhance the photo make it extraordinary compared to the original. I try and make it more natural with realistic colorings and bring out a lot more detail that is not in the original photo.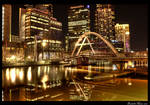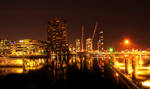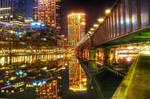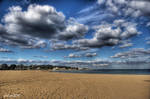 _______________________________________________________________________

tip 1: hdr images can be done with more than just 3 exposures. if you do 5 or more exposures, you will find the image comes out more natural. (shadows less harsh, clouds cleaner etc..)
tip 2: when possible, use a tripod. you will find that a perfectly still camera will keep those multiple photos from becoming blurry or miss matched when processing them.
tip 3: i personally don't find extremely "strong" hdr images professional looking or natural looking. purple fringe, blackened clouds, halos around objects are not pretty looking.
when processing your images, keep the "strength" level under 30 percent. you will find that your photo maintains a cleaner look this way. this is more of a personal preference, so please take no offense if you prefer it the other way...
ok - here are 5 hdr images..some don't even seem like hdr, to show a point that hdr doesn't have to be a harsh medium.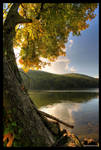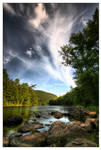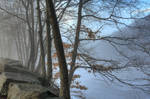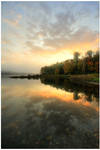 _______________________________________________________________________

My tips are:
1. Don't forget you can do HDR with a simple photo as long as your favourite HDR application can do this
2. The best HDR application is Photomatix Pro.
3. Right and effective HDR photography needs a tripod, at least 3 exposures and manual mode in camera.
:thumb183893020: :thumb185586722: :thumb169437790: :thumb125303143: :thumb140146077:
_______________________________________________________________________

Here are my three tips for HDR photography:
1. Always take your full photography equipment with you. It's important to have all your filters, your lenses and especially your tripod! Your tripod will gain you time and precision. A heavy tripod is more stable. With it, you'll be sure to have 3 or 5 images with the same point of view.
2. Change your set up on your camera. Find the correct white balances that will give you a new vision of the subject. Don't be afraid to make some tries. A good setting on your camera is to put the bracketing in position 'on'. After that, use the timer on 2 or 10 second. Your camera will take 3 or 5 identical shots for you.
3. The last point is maybe simple but if you think about it, it's not. Always take your camera with you... always! You will be surprised to see that you see so beautiful places around you. The composition of your shot is important. Don't be afraid by the rain or the grey day, they offer you some occasion to have strange situations. Be patient with all the elements on your composition: Wait to have nobody, wait for the correct lighting, the correct clouds. And that's all. The most important part in HDR, is the lighting and the composition of your shot in correlation with the filters and white balances you will use.
Have fun!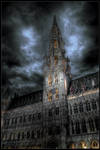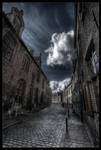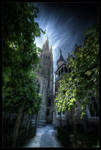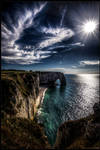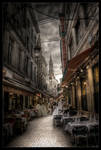 _______________________________________________________________________

1. Photomatix is one of the best HDR-programs.
2. Always take your photos in raw-format.
3. 3 different exposures are usually enough.
4. Too much HDR looks unnatural --> less is more.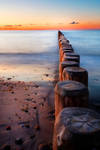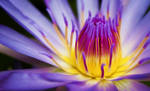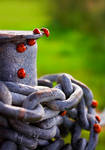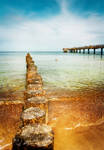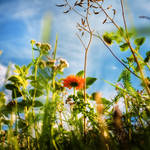 _______________________________________________________________________

For me, the result of a HDR post processing must be hard to see on the final picture. I dont really like over-saturated or unreal looking photos.
• First, use a tripod as often as u can, if u dont have one, try to sit down. I do a lot of hdr panoramic photography, i cant live without my tripod

• I always use the bracketing function of my slr (pentax k200) and never changed the ISO which is set as low as possible. Shoot in raw
• For panoramic HDR, i start by taking all the pictures (+1.5/-1.5), then stitch (with Ps cs5) all the +1.5 photos, then all the 0 etc. I got now 3 panoramic picts that i process trough Photomatix, export in tiff 16bits and finally enhance a little bit with Lightroom3.
Hdr is all about lights, works very well with clouds, sunrise and sunset. The only way to get better is to practice a lot.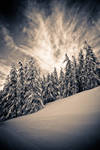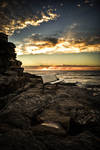 _______________________________________________________________________

The tips I recommend for HDR work are
1 Ensure good exposure on all the images used, and ensure all blemishes are cloned out as the HDR process will only exaggerate them.
2 Work with Raw files then convert to Tiff to process them through your preferred HDR software. If your camera can't shoot in Raw, then convert the jpegs to tiff prior to processing in the HDR software.
3 A good sturdy tripod is required to make sure your images are sharp.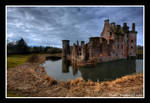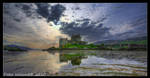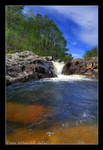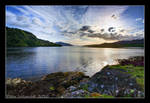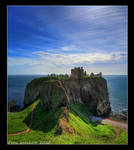 _______________________________________________________________________

My three tips about the HDR technique are the following
1. About your gear: ... good news

you don't need an expensive lens, or an expensive dslr, all you need is a simple dslr and a simple lens (compact cameras won't do the job, because you need to have full control on the aperture and speed), i made most of my HDR pictures with a nikon d60 and a 18-135mm/3.5-5.6 lens. The use of tripod is almost necessary, because you need to take more than one -exactly the SAME- picture, to make an HDR effect. Of course you will also need an HDR software, i personally use Photomatix Pro 3.2 combined with Photoshop
2. How you do it: ... a) you set your frame, make it something with foreground, and background, so the eye can work everywhere in the picture, try not to make it flat, because the effect will be useless. b) you make your light metering (ALWAYS USE ISO 100!! its very important, high ISO makes the HDR effect very grainy, like a mobile picture).
Let's say your perfect settings for the picture are: speed 200, F5.6 and ISO 100. here is my most important tip... in most manuals for HDR they say, if your perfect measurement is 0 then you make 3 pictures -1, 0, +1 (in our example that means 1st picture speed 100, F5.6, ISO 100, the 2nd picture speed 200, F5.6, ISO 100, and the 3rd picture speed 400, F5.6 and ISO 100). But i suggest something different that i tried and works better! Dont change the speed, change the aperture, and dont make your pictures -1,0,+1 , but 0,1,2. (that means i suggest instead of the example given above, that most of manuals suggest, you should try : 1st picture speed 200, f5.6, ISO 100, 2nd picture same speed and ISO but f8, 3rd picture same speed, iso, but f11) .. i hope that doesnt sound like chinese ... the numbers are just examples, of course you make your own measurements of light and make your own settings for every situation.
the conclusion of this is that, you need to make 3 or 5 or more (i always make 3) pictures, with your camera on a tripod still (the frame should be exactly the same), but the only thing you change every time, is your aperture. How much you change it? my answer to this is , half stop in every picture if its sunny day, 1 stop in every picture if its night.
3. my third tip is not to try to shoot moving objects, you will be disappointed

. to complete your shooting it takes several to many seconds, so, that means if you have a subject (even a human that just breathes) it cannot be still, your frame will not be exactly the same, so you will have some ghosting effects in the end. The same is for clouds when its a bit windy, or some tree leaves etc etc... this you cannot avoid, and sadly they ruin sometimes the result. Hopefully most of them can be "saved" with some photoshop tricks.
HDR is not an easy technique, needs a lot of failed tries until you get the result you want, so try...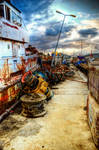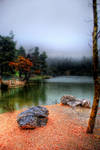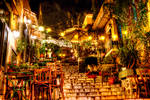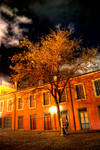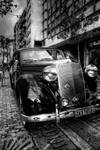 _______________________________________________________________________

My 3 tips would be:
1) Only do HDR when its appropriate (will actually benefit the picture). This is obviously up to the photographer but HDR absolutely CAN be over done.
2) One trick I regularly do is to make an HDR image and edit an image like I normally would then manually blend the two together. This way you knock down some of the HDR effect. I have been known to have portions of my pictures be a mix of 100% HDR in some parts and no HDR in others. Rock/brick walls or rusty metal look pretty cool with HDR but maybe other parts of the picture doesn't.
3) Manual blending. You dont always need to use Photomatix or to generate an HDR picture using photoshop. Sometimes (especially with landscapes) I will just take two exposures. One for the sky, the other for the foreground. Then manually blend the two together in Photoshop. For the most part I use the gradient tool then touch it up manually. This gives you much more control and the software isnt just generating it for you. This gives you a much more realistic looking photo.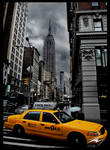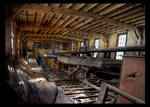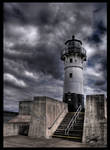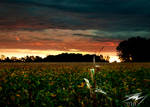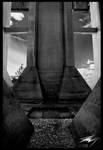 _______________________________________________________________________

My Tips.
-Using a tripod helps the camera to not move when doing the 3 shots minimum required to process a HDR.
-The use of high-contrast images provide the best results when creating an HDR.
-Keep the ISO level as low as possible when making a shot, helps to maintain low the noise level when processing the image as an HDR.
I started in the HDR world doing what is known as Pseudo HDR.
The HDR process uses at least 3 different shots with different exposures of the same image.
Pseudo HDR uses a single image, which was edited to obtain at least 3 pictures with different exposure levels, that are the minimum required to process an HDR image.
My secret is this.
First, I process the image as a Pseudo HDR then apply some photo editing techniques to get the results I require.
My HDRs are not pure HDRs.
For this reason, some HDR groups here in dA have declined my submitions.
Perhaps I've inadvertently created a new form of HDRI (High Dynamic Range Image) the EHDRI (Edited High Dynamic Range Image).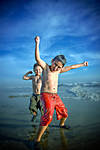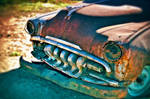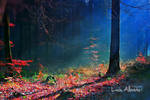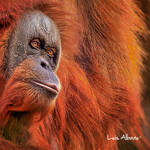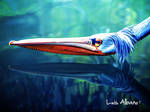 _______________________________________________________________________

The principals behind HDR photography are really rather simple. The goal is to give your photo a wider dynamic range so that it looks more like what's actually seen by the human eye. This is achieved by programming your camera to take several different shots o the exact same scene, in succession, all at ever increasing exposure values (bracketing).
Once you've taken these different images, it's time to merge them with your HDR software. Putting these photos with varying exposure values together allows you to then capture both the light spaces as well as the darker spaces of your scene; something one photo just can't do.
Tip #1:
First and foremost, plan the outcome in your mind. Not all shots lend themselves to HDR. This also includes which software you are going to use in creating the HDR blend, be in a manual blend with PhotoShop using layers and masks. Or any of the off the shelf programs such as HDR FX Pro, Photomatix, or Picturenaut. The reason for this is the difference in the final result.
Tip #2:
If doing a manual blend through photoshop, be wary of the dreaded halo's. These can be a right pain in the arse, but with patience and time they can be all but eliminated. Just play with the "opaqueness" and the flow rate around the blend line.
Tip #3:
The best HDR pictures are those o subjects that have high contrasts between light and dark. Scenes like sunrises and sunsets, fireworks at night, or a tree against the bright blue sky are subjects that really make use o the wider dynamic range that HDR photography creates.
That said, many people really enjoy using the HDR technique with all of their pictures. There's really no problem with that! Some scenes just lend themselves more to the HDR photography process than others.
I hope these tips help, and I look forward to seeing the HDR blends that you all create.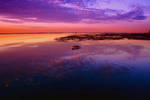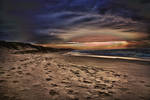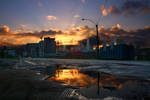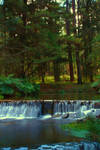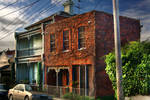 _______________________________________________________________________

I'm a self-taught amateur digi camera photographer and I got interested in "HDR technique" about two years ago. Usually a HDR photo is created by
merging several photos that are taken with different exposures, but I have used HDR technique only "programmatically" with single jpg photos using
"Dynamic Photo-HDR" and "Paint Shop Pro". My current camera is "Canon PowerShot SX 10 IS" (I don't have a systems camera or a tripod... yet

I've listed here some things that I usually do when I create a HDR image. (I'm not saying that it's the right way of doing it, it's just the way how I do it

1. I always keep the original photo as a backup and save the HDR photo with a different name. The original photo can be used later to make a new version of the HDR image or for something else. Some image editing programs do not preserve the Exif information, so it's a good idea to have it stored in the original copy of the photo. That way you can import the Exif data from the original photo into the HDR image and preserve the metadata (date and time, camera manufacturer and model etc). This information can be seen on the right side of the photos you've uploaded to dA, under the "Camera data" section.
2. When creating a HDR image, I'm using several different tone mapping methods to create several full HDR images from a single jpg photo. The methods I usually use in Dynamic Photo-HDR are "Eye Catching", "Ultra Contrast", "Smooth Compressor" and "Halo Matix". Then I'm using these images or parts of them as layers on top of the original photo. By adjusting the transparency of the layers I can set the light and dark areas the way I want. Also the layer itself can be used in many different ways, like "Multiply", "Overlay", "Screen" etc. I always make many different versions of the photo, which I compare before I choose the version that I like the most.
3. HDR software like Dynamic Photo-HDR often generates too colorful images with unwanted blue tint when using the default settings. Often I have to reduce the color saturation and turn off the "vivid colors" option because I don't want my eyes to get hurt.

For some photos the default settings
work just fine. Finalizing the HDR photo is also important. I adjust the color balance, saturation, contrast, sharpness and sometimes I use noise
reduction and gaussian blur. When the HDR photo is done, I leave it for the next day for look at it again with fresh eyes, because sometimes I still find something in the photo that I want to change or adjust.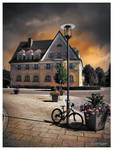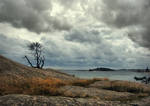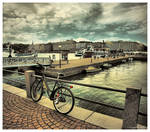 :thumb164882302: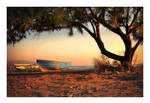 _______________________________________________________________________

Here are my tips :
1 - Backlit sunsets under a sky with scattered clouds give the best results in my opinion, but every subject can give a good HDR picture!
2 - Too many people make HDR from only 3 shots (and I do too!), but remember that the more shots with different expositions you use, the best your HDR picture will be!
3 - Don't forget to play with all the cursors of your HDR treatment software. Maybe the one you never move is the one that can give you the exact result you wanted to get!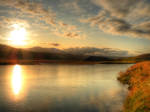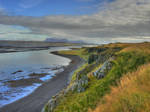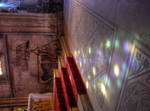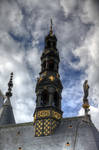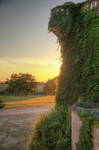 _______________________________________________________________________

Hello,
I would like to start out by saying that although many people think HDR is over-done and not useful, I tend to fall somewhere in the middle. HDR photography can be a lot of fun and there are times where it really does "work" to make an image better than it otherwise could be. But it all depends on what you're going for. If what you are going for is a natural look it can definitely be achieved.
1. The number one most important thing when making an HDR image, is to know
when
to do so. High contrast scenes benefit most from the HDR technique. Also, in cases where one area of the frame will either be very underexposed or very overexposed (which is more common).
2. Always use a tripod and remote shutter (if you have one) when bracketing your images. If you are shooting a scene with moving objects-including water-you may want to manually blend the images in Photoshop rather than use an HDR merge function/program.
3. When post processing try to keep a natural look to the image. The initial merged image will almost always look very "flat" and lack contrast, you want to be sure to use curves to bring back some natural looking contrast.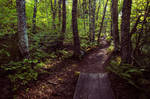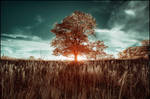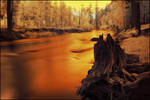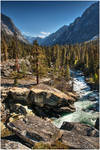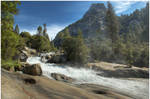 _______________________________________________________________________

I would like to tell about making realistic HDRs.
This tips for those ones who wanted to make good photos, which would be looks realistic and not heavy edited.
1. HDR is not the target, but only a tool for creating good shots when it necessary. If you can get good photo without it, don't use it. To get started, try to make one shot. If you see that the dynamic range of your camera is not wide enough, then you have to use bracketing. Don't forget that you have to change only shutter speed. Aperture and focal length must stay constant. Of course it will be better to put the camera on a tripod.
2. Try to get a realistic picture in the end. It's complicated, but the result will justify the effort. When we creating HDRs in Photomatix we usually use the Exposure Fusion tool. It gives more realistic result. But it cannot be used in the scenes with even the slightest movement.
3. If the automatic creation of images with high dynamic range did not produce a desired result, you can try to combine pictures with different exposures manually. It's not as difficult as it sounds, but it gives more control in the processing and the results will be more impressive.
At the end I want to tell, that you don't have to make dynamic range of your photo higher than humans eyes range. The best HDR is that one, about which no one can say, that this is HDR.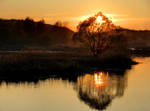 3 shots without tripod and Exposure Fusion in Photomatix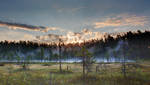 7 shots on tripod and Exposure Fusion in Photomatix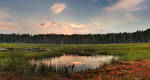 Panorama of 7 vertical images, each of them is HDR (3 shots on tripod and Exposure Fusion in Photomatix). 21 images at all.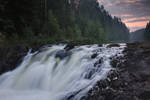 5 shots on tripod and Exposure Fusion in Photomatix.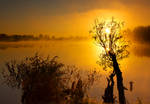 This one was made manually from 2 RAW images.
_______________________________________________________________________

i am no expert, so i will list what i do when i shoot HDR
Tripod, to reduce shake, and make sure that when i shoot bracketing, i get the same exact scene "less ghosts" "i also use high speed and mirror lockup"
i always shoot RAW
i experiment with the software i use, there is no global setting
i select my scene, as not every shot is better with HDR, i must have the need to use it e.g merge the highlights of the sky with the details of the ground
:thumb186787029::thumb186571988::thumb179576478::thumb170657709::thumb169088234:
_______________________________________________________________________

1. Although the new update for the iPhone 4 apparently offers HDR photos automatically, when using almost any other type of camera it is best to use a feature called "automated exposure bracketing", which is typically a feature on most DSLRs. Canon offers only 3 exposure values for this, but Nikon has been known to offer up to seven. As a result of taking multiple photos, it is imperative to have the camera still via tripod or other stable surface. I recommend using a remote shutter so as not to shake the camera.
2. I have used both Photoshop CS5 and Photomatix Pro to generate HDR photos, and I do prefer Photomatix Pro for a few reasons. I really feel I have more control over the image result, and it is really easy to set up as an "external editing" source so you can export directly from Lightroom (this is automatically detected with Photoshop, for Photomatix you must manually create a profile to export into).
3. I have found that certain scenes just do not work for HDR photography, resulting in strange contrasts that are unappealing both on screen and in print. For me, light is the key element in deciding what will be great and what will be a waste of time. Although HDR is thought to be the magic formula to creating an image with great detail in various exposures, I find HDR really has the best effect when the contrasts in the scene are more similar than different. For example, a scene in which the sky is very bright, but below the horizon level it becomes very dark, HDR is not the answer. A split-density filter will be much more appropriate for this. However, a large, ornate room such as a cathedral or official building with similar lighting throughout the scene will create explosive color, contrast and detail in the final result.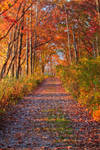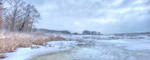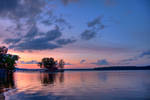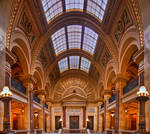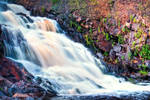 _______________________________________________________________________

My 3 tips for HDR photography in no particular order are:
1) Understanding the process and technique of HDR. High Dynamic Range photography aims to bring out all the details in a scene by enhancing shadow areas and recovering overexposed highlighted areas which are usually clipped. This technique is particularly helpful in capturing scenes of high contrast.
2) Have fun with post-processing and blending your images. It doesn't really matter which software you use. They are all pretty much similar with the only differences being the amount of control you have. All in all, they all produce great HDR images when correctly edited. However, be careful of artifacts, halos and noise.
3) Don't over do it with detail enhancement. Many people new to HDR often 'Tone' their images to the point of exaggerated detail. This in some instances can be a great effect. However as a rule of thumb, try to avoid this in scenes of high edge contrast and those with lots of greenery (trees, bushes, etc.) The reason for this is because it often causes harsh halos and artifacts throughout the image and can increase unwanted noise. Also the exaggerated detail may take wanted attention away from a particular feature or element in your photograph.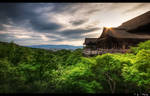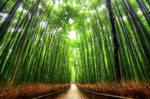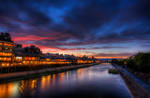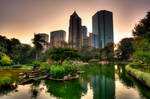 _______________________________________________________________________

"HDR photography isn't to everyones tastes, especially when it's overdone. My three tips to successful HDR photography are:
1) Try to get a wide depth of field. A narrow depth of field with soft background doesn't translate into HDR so well so F8 or higher is a good start.
2) If you use Photomatix to process your images as I often do, editing afterwards in your usual editing software using curves and colour balance will bring the rather flat looking colour out and give life to your image.
3) Just experiment using different amounts of exposure images and different tone mapping settings to get the results you prefer. Remember, you can always use just one RAW image and save it as 3 different exposure files if you are capturing an image with too much movement for 3 separate photographs. "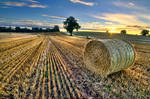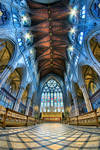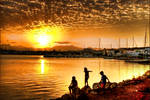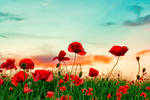 _______________________________________________________________________

So basically, for me as an amateur photographer, when i see an interesting subject for HDR i always look for Clouds, clouds are always amazing because of the different levels in contrasts you can get when you go for hdr, next i always shoot on Raw for different exposures, (some Dslr's have a feature so called "auto bracket" which lets you have different exposures in quick burst), if not always shoot in raw and then while opening the file in ps you can have different exposures levels and mixed them into an HDR,... don't try to over edit you're HDR photos, even sometimes i fall into this mistake, and some areas get too much exposure, keep it simple, follow you're own heart/ideas, the best advice i think is to practice, practice, practice!!!!! I'm always trying to improve myself, and i try to learn from other people...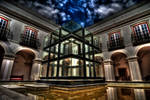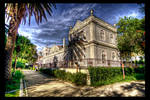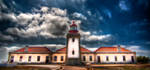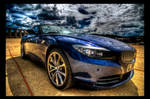 _______________________________________________________________________

Here are my three tips for HDR photography:
1. Use a tripod. Ok, that's a bit hypocritical since I don't own a tripod myself and take almost all my photos freehand but, it's very annoying to come back after a shoot and notice that your exposures for a great shot aren't lined up which results in a lot of unwanted ghosting effects. Especially if you shoot in low light conditions it's almost impossible to do a proper HDR shot without a tripod. It also lets you set the exposure manually instead of using the camera's bracketing which gives you more freedom. So, save yourself time and frustration and get a tripod.
2. If you have captured something fantastic but your shots aren't lined up for whatever reason, don't discard it right away. If you shoot in RAW (which I would recommend that you do) you can often get a decent result anyways doing a pseudo HDR. A pseudo HDR is an HDR image created from just one shot, meaning you set the exposure values yourself in Camera Raw, Lightroom, etc. It's not a perfect solution, but it's worth trying if you can't redo the shoot.
3. Learn to love your alarm clock. The light after/before the sunrise/sunset is amazing, and HDR is truly excellent for getting the most out of that light. Plan your shots in advance, check the weather the day before and get up early. It's worth it!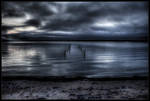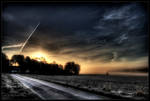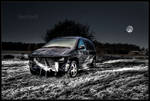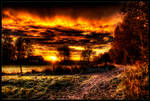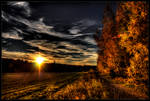 _______________________________________________________________________

1. You should turn off any in camera "automatic" image enhancing (WB, AF, ISO)
2. If there's a long exposure, you have to use the mirror lockup feature.
3. Take your time for every picture. Don't be in hurry...
:thumb182831620: :thumb179422330: :thumb162367479: :thumb162050464: :thumb120802193:
_______________________________________________________________________

I only take one single exposure in the field in RAW mode because it works better on windy days for not having the motion blur effect on the final result caused by the multi-exposures.
I open the RAW file with Adobe Camera RAW and by moving the Exposure slider i get the others exposures normally -1,0,+1 or -2,0,+2 but for those who don't know anything about HDR there are lots of good tutorials in DA that explain step by step how to do it.
For different exposure i use Photomatix to merge the exposure but it's also possible to HDR a single RAW file by using the Dynamic Photo HDR also with great results without having the trouble of getting several exposures.
Be creative and always avoid high ISO values it will give you very noisy final results and the Halo effects in your images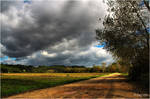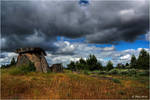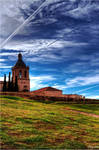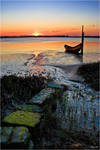 _______________________________________________________________________

Here are my tips for HDR photography.
1. DO NOT just create your HDR, apply the tonemapping and think your image is ready for uploading!
Tonemapping should always just be the first step before further postprocessing in Photoshop.
2. Do more than one single tonemapping!
You can create several different tonemappings. For example one very natural looking, one slightly surreal looking and one heavily surreal looking (where you max out all the contrasts and stuff). Especially the last one will be pure eyecancer on itself, but you can merge those different tonemappings afterwards in Photoshop via layer masks to enhance the typical "HDR-effect" manually.
This way you have a lot more control of your finished HDR and you can avoid ugly artifacts while still getting a very high contrast and detail in your image.
3. Using the "merge-technique" mentioned above try to avoid the four most typical "errors" in HDRs (as far as possible):
The noise! The halos! A sky that is somehow too dark and dull! White areas of the picture becoming grey!
All you need to do to avoid noise without loosing all the little details is using the "merge-technique" properly! Zoom in while editing and find the places where noise seems to get heavy and paint in more from the "natural" tonemapping via layer masks!
The halos, the grey sky and the grey white areas can be avoided in most cases with a proper use of the merging, too. If not, just copy the image to a new layer und set this layer mode to "Screen" (this will brighten up everything). Now create a fully black layer mask (the brightened layer is now completely invisible) and use a white brush with low opacity to softly paint in the brighter layer in all those areas that became to dark/grey.
I hope these tips are helpful to you to improve your ways of creating HDRs.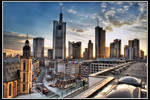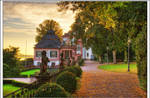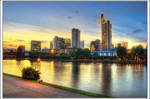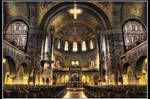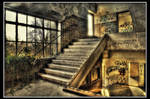 _______________________________________________________________________

[1] You'll need at least 3 different exposures to create a good looking HDR image ... from my point of view 5 different exposures is the maximum amount for a good looking image ... more than 5 different exposures are only one more risk to get an unsharp image even if you use a tripod ... all my HDR images were made out of 3 exposures.
[2] If your camera offers a setting called 'Automatic Exposure Bracketing' (AEB), then it's a good idea to use this technology to create 3 different exposures. This setting also allows you to take shots freehand without tripod if you have a fast working camera. If you have the camera in burst mode (continuous shooting) the three shots will be taken if you hold down the shutter for a burst of three shots. If you're in single shot mode the shots will take as you depress the shutter three times.
[3] Of course using a tripod is always a good idea for HDR Photography. If you will need to manually change the shutter speeds between shots a tripod is essential!
[4] Some photographers like a more cartoony or plastic look to their final images. Personally, I like a more natural look to them. Try to avoid halos and oversaturated colours.
Creating the HDR image is only the first step to editing the image. Many photographers find their image seems dull after creating the HDR picture. Next, you need to open it in your photo editing program, for example Photoshop, and apply some adjustments like curves, shadow / highlight and sharpening.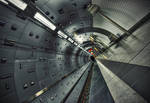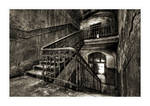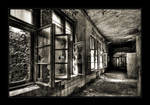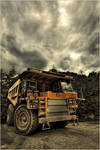 _______________________________________________________________________

Special Features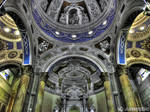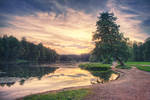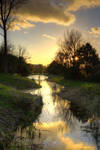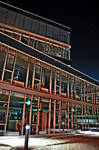 :thumb154050835: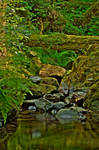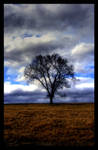 :thumb187212053: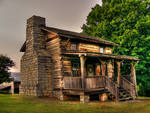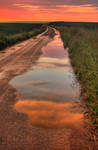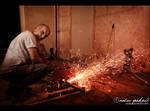 :thumb162901028: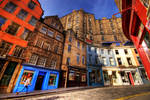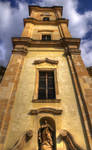 :thumb179587538: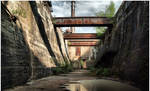 :thumb186155327: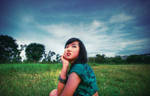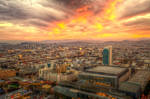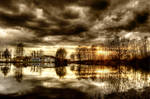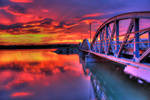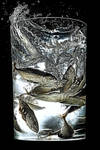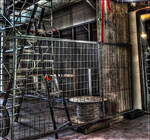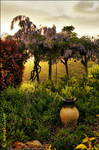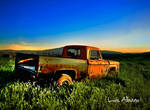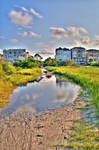 :thumb165393794: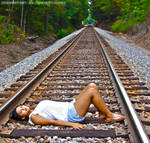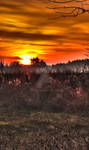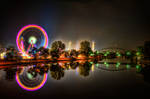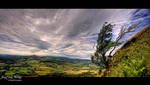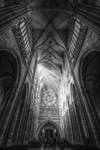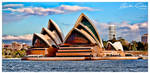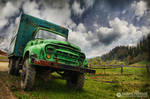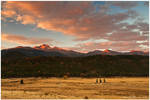 _______________________________________________________________________


Miss an Issue of Dramatic Insights??? Check them all out here!!
dramatic-photography.deviantar…
_______________________________________________________________________
I hope you have enjoyed the article and that you will check out these fantastic groups specializing in HDR!!