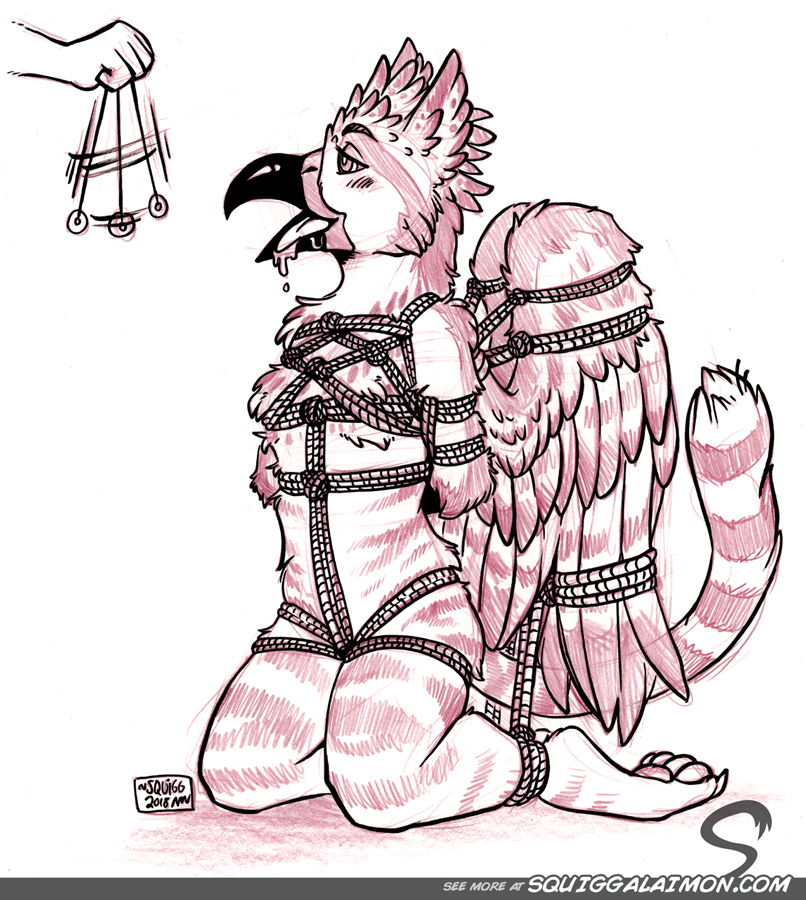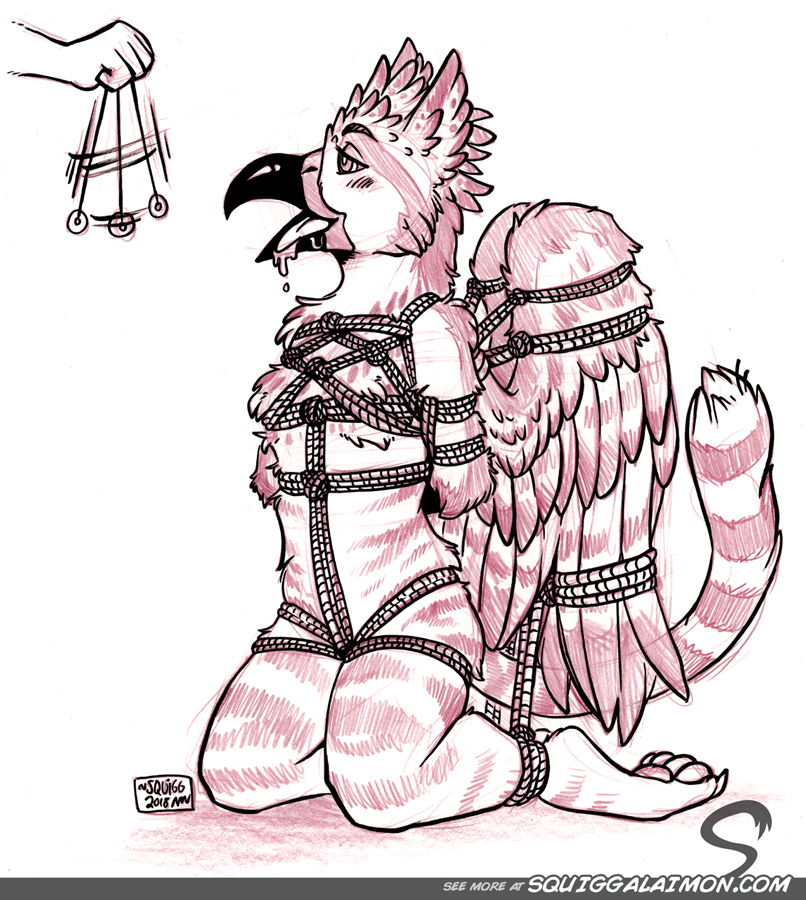 Watch
[
reblog on tumblr |

see higher resolution here ]

First inktober smut! Just some light shibari and hypnosis.
Only 18 $20 inktober commissions remain! Details on how to order HERE: www.patreon.com/posts/inktober…
---
patreon |

commissions |

squiggalaimon.com |
fur affinity |
tumblr |

twitter
No part of this image may be used or reproduced in any manner whatsoever without written permission.
Do not repost images to other sites without written permission (just ask, I'm pretty chill). You may share via dA's share buttons.
Reblog on Tumblr via PROVIDED LINK ABOVE. Again, DO NOT REPOST.
All characters belong to their respective owners
© 2018 Squiggalaimon (Squiggalaimon). All rights reserved