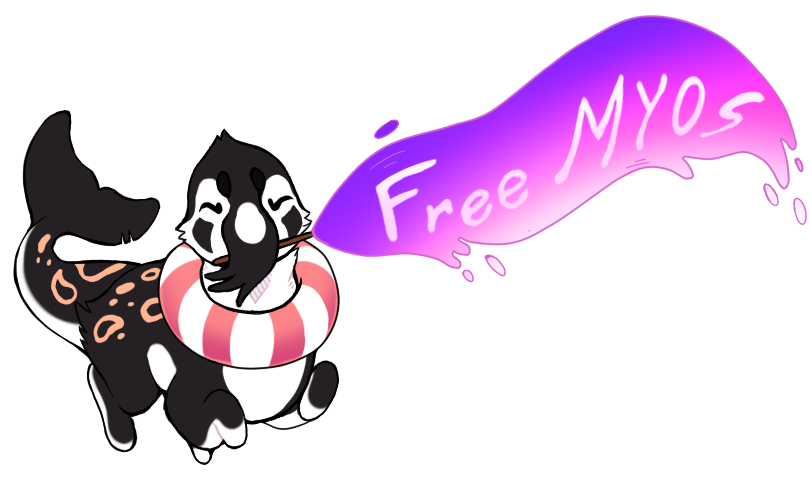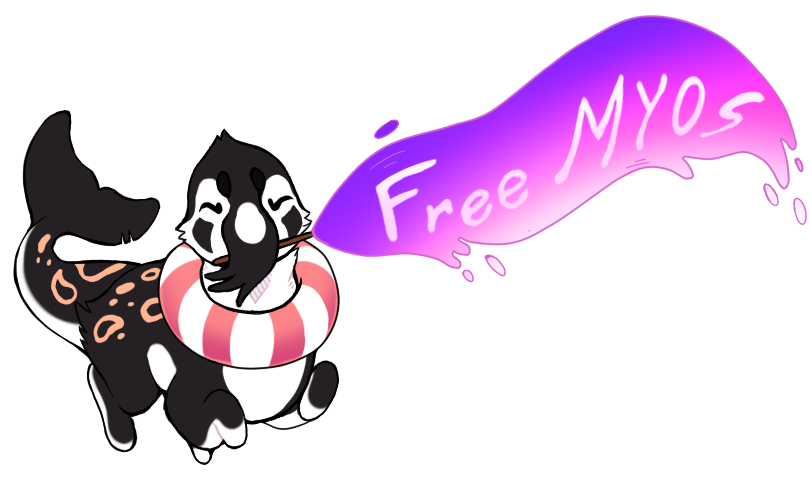 Who can join?
First time Squib owners ONLY.
Rules:
>You MUST join

>You must own 0 Squibs at this moment.
>Comment to claim.
>Screenshot your proof.
>FREE MYOs CANNOT BE SOLD OR TRADED, ONLY GIFTED.
What do I get, and how long do I have?
>You get 1 common MYO slots with 1 uncommon trait.
>You have until Oct. 31st
to complete your MYO.
An extenstion can be asked for once.
A WIP sketch will count as your MYO and you will have longer to complete it if you miss the deadline.
Resources:

Click here for guides and a base that you may use to make your MYO!
Extra mutations guide:
sta.sh/0b3xb0onyoy
I want to upgrade my slot, can I?

>To unlock an additional uncommon trait,
advertise this
in some way. Journal, poll, status, or tag friends.
>To unlock an additional uncommon trait,
join the Discord
.
discord.gg/5N7HScD
>To get another uncommon trait,
advertise an open Squib adopt.
>
If you do all 3 of the above, your 3 earned uncommon traits can combine to be 1 rare trait
>Adding additional uncommon traits are 30

, and a rare trait is 50

.
I finished my Squib, what now?
>Upload your Squib to deviantART, be sure to include a link to your proof in the description, as well as traits used.
>Tag
grovestep
in your image.
>Upload your Squib to the MYO folder of the group.
>Wait for a mod to say your MYO was approved, then do anything you'd like with 'em!
---

Squibs are a closed species owned by
grovestep
Art by
GhostLinx