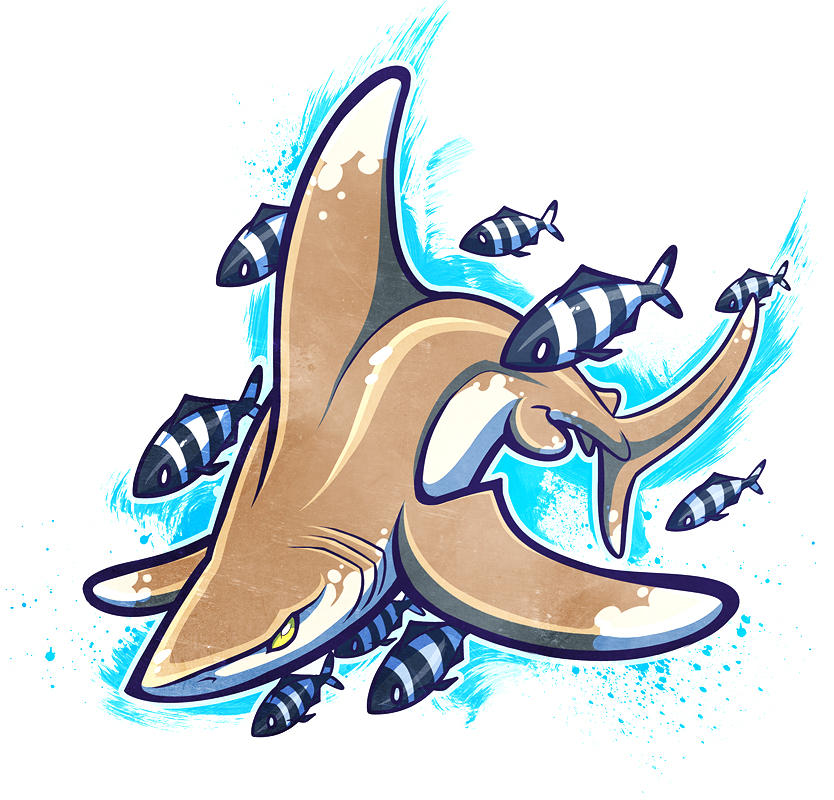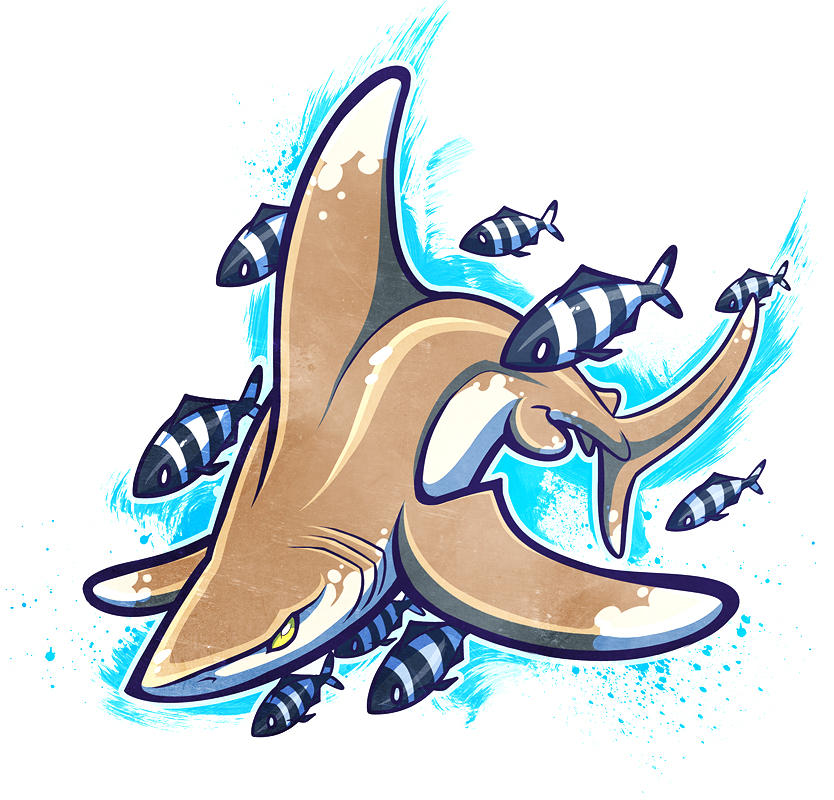 Watch
And with the last day of Shark Week, I bring you one of my all-time favorite sharks, the Oceanic Whitetip, with some pilot fish companions. Again, this is for ~
lexuswolf
's
Shark Week Sketch Jam
.
Tsk tsk, two days late on my behalf. FOR SHAME. Oh well, things got in the way. At least this way Shark Week lasts a
wee
bit longer, right? I'm sad it has to end at all! I'm looking forward to next year's jam already.
I had to copy this from Wikipedia, it's adorable:
"While pilot fish can be seen with all manner of sharks, they are said to prefer accompanying the oceanic whitetip, Carcharhinus longimanus.The pilot fish's relationship with sharks is a mutualist one; the pilot fish gains protection from predators, while the shark gains freedom from parasites. It was often said by sailors that sharks and pilot fish share something like a "close companionship"; there were even tales of this fish following ships which had captured "their" shark for up to six weeks and showing signs of distress in its absence."
Go to
DISCOVERY.COM/SAVETHESHARKS
for more facts and information about sharks.
---
Drawn with Paint Tool SAI
Textures & editing done in CS4