As I noted in my last journal, there are some big -- and exciting!! -- changes on the way for deviantART. Er, DeviantArt.

The team here at DeviantArt continues to listen to your feedback plus we met with a crew of super-deviants in NYC last month (check out a pic below

and got a full, insightful download. Then, we thought long and hard on how to pave a kindred and inspiring direction. As always, you are the center of it all -- and how to connect you with your community.
Ok, getting into it, I want to share a sneak peek on work-in-progress (as in not final!) designs for the new Today page and to hear what everybody thinks.
Fella Version Llama Version


Our intent with the new Today page is to better connect you with other deviants in a much better looking page (yes, a design refresh was overdue!).

What do you think? We're listening!
What excites you about the Today page's redesign?
What would you change?
What kind of content would you like to see represented?
-- A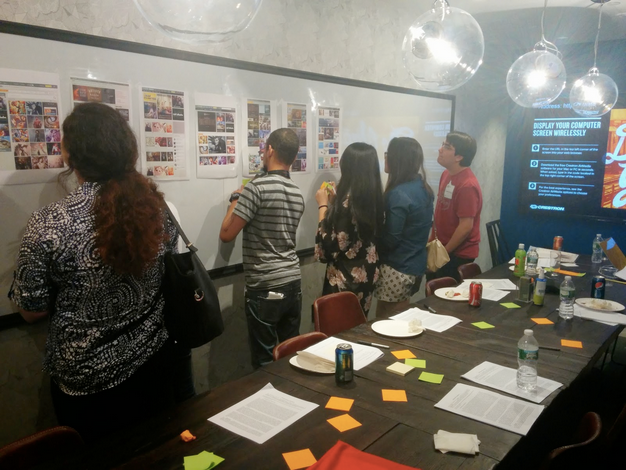 Deviants in New York City give feedback on the new Today Page design.