What is Sta.sh? Sta.sh is deviantART's new upload and submitting platform, home to all of your images, writings, Flash/animations, and everything in-between. It provides you with an area to place, organize, and perfect your artistic workings to submit to deviantART and beyond. A suite of features all in one, Sta.sh is here to make your online life a whole lot easier.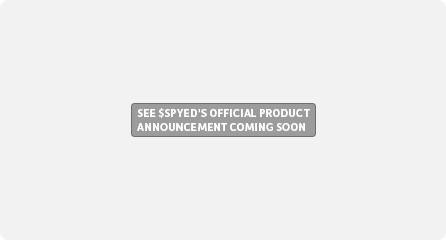 ---

Drag & Drop, & Store
Drag and drop multiple files at one time quickly and easily. Submit immediately to deviantART, or take time to customize or enhance your works. Utilize 2 GB of storage for all members, and 10 GB for Premium Members.

Organize Your Files
Sta.sh provides a visually pleasing atmosphere to view all your artistic endeavors in one place. Organize and re-arrange these works into re-namable stacks, and your files will be with you for wherever and whenever inspiration strikes.
---

Share
Each item in your Sta.sh has a unique URL which you can share with friends, colleagues, and mentors alike to gather feedback on your work in a non-public setting.

Submit
When ready, submit your work to deviantART with super fast upload speeds.
---

Auto Save
When writing a description and title, Sta.sh auto-saves your work from your first keystroke, allowing you to rest assured that your works are safe.

Developer API
Developers, submit creative media to deviantART using the Sta.sh API, which enables your application or website to upload creative content to deviantART. More information can be found here.
---
---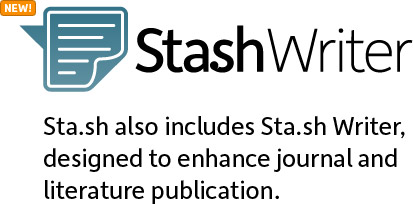 With Sta.sh Writer, you can:
Create multimedia deviations with ease by dragging and dropping images into the WYSIWYG editor.
Your writings auto-save from your first keystroke, and continue to do so frequently, providing you with security for your precious treasures.
All users may now use :thumb: codes and full-sized images in Journals.
Premium Members are able to utilize Skins to customize their works.
---
---

DeviantART muro will be available through Sta.sh, allowing you to create works right from Sta.sh.
Also, Sta.sh will fully integrate with deviantART, allowing you access to your Sta.sh in comments, Notes and more.
Your Life Made Easier
Whatever your creative path, Sta.sh is here to help you along that journey. Let's adventure together.
Try Out Sta.sh