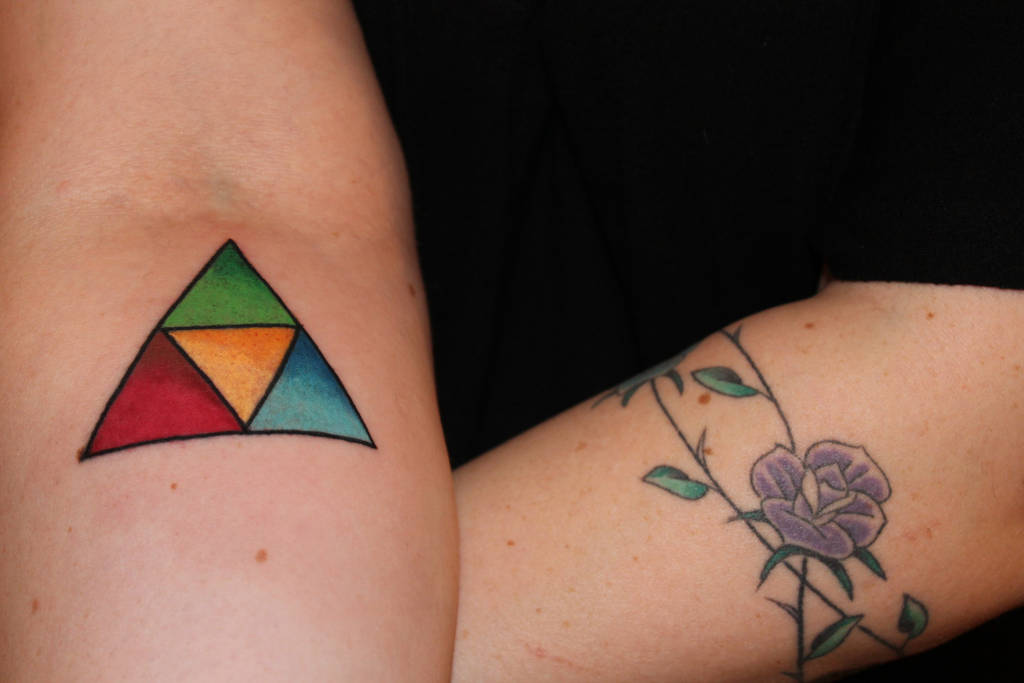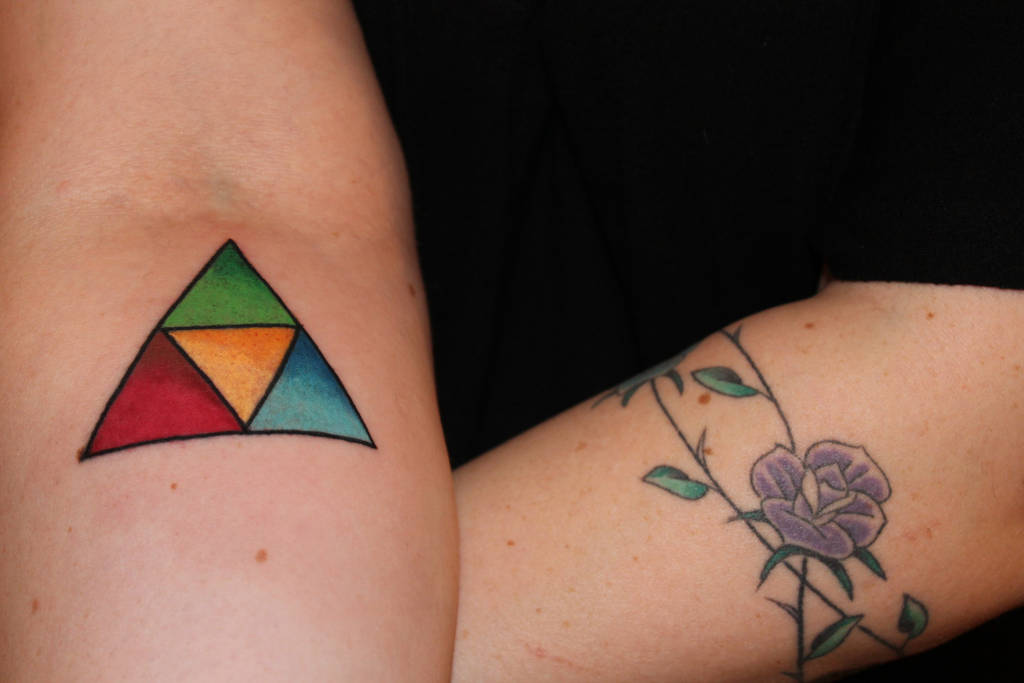 Watch
There's actually been a lot of that this weekend. My first time working another show, Kristin's first time Attending a show, The Household's first time playing host to a large group, and now this. She's been wanting to get another Tattoo for quite some time, and she'd even had the Triforce in mind for it, though until today she hadn't picked a specific iteration of it. So here is her new ink alongside her old ink (Swollen for now, but that will go away.

). It's funny, I didn't even notice it (So wrapped up in work), and she had to bring my attention to it when she came and sought me out.
There's also another new in my life. A 'new' (To me) Laptop to replace the dinosaur I've been using
[link]
.

It's 'technically' on lend until a future date... but unless something dramatic happens to change my current path, it might as well be mine already. The laptop in question is an HP Pavilion 6000 Specifically a dv6563cl (
[link]
). So while it's definitely 'better', it's certainly not 'Modern', and I'll still be eventually upgrading it.

It is heads and tails better than mine though, so this allows me to actually be productive while on the go, and not just pretending to be like I have been. My first course of action will be "Factory Reset", followed by setting it up to Dual Boot Ubuntu. It came with Vista, and I'll take that to 8 the next time the upgrade price drops. If they don't drop it, I'll likely just use Ubuntu, and only switch into Windows when I "Need" something I can't get in Linux.

Today was an interesting day at the show... but I think I'm at the point now where I can decide to "Blog" about it... and actually do it. So I'll reserve the "Majority" of my show experience for that. I will say that when I tried to figure out the point of a few golden stars that were stuck to my badge earlier in the show, the first answer was "Waffles", and when I checked out, I got no "Waffles"... so I am dissapoint.

[Photo Observation] So now that I've had my "Derp" revelation that a 'big' part of my focus issue is 'Holding' the camera... I need to get to the point where I can take more of my shots from the Tripod. That said, I'm actually happier with the focus here than I expected to be. Honestly... outside of maybe having framed this a little more interestingly... I'm not too unhappy with this shot.

(I still need to get a "Real" light so that I can control that element a bit better... but that's a little ways off. )
Model:

365 Challenge Gallery:
[link]
Previous:
Next: