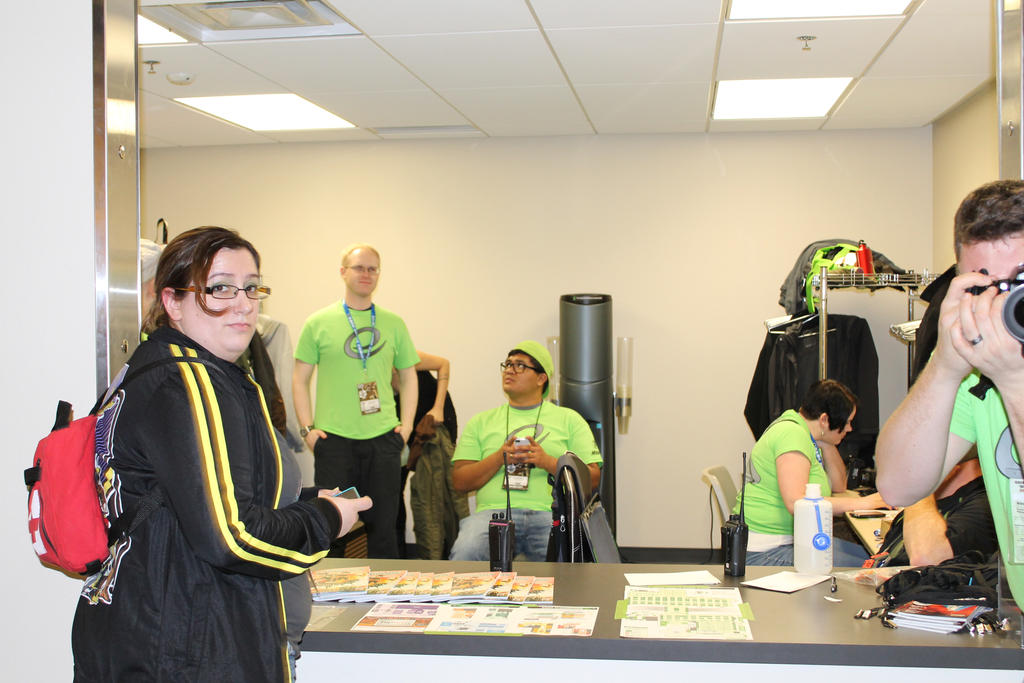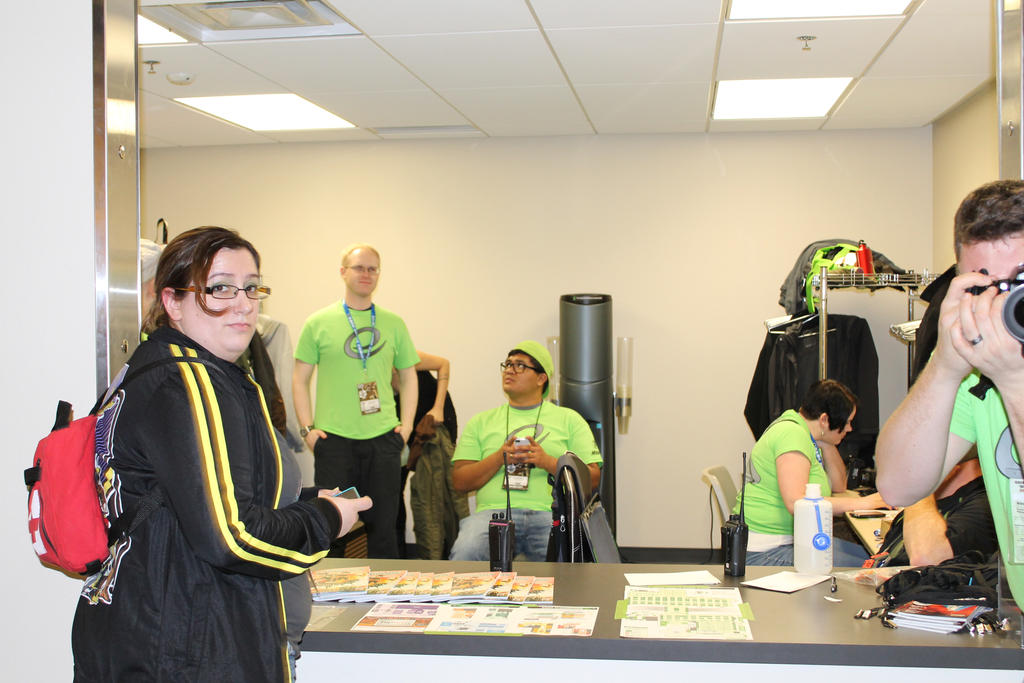 Watch
Great day, tiring day, and I barely got home in enough to post this. As in Minutes to spare... it was crazy.

Now I need sleep as tomorrow is a long day... anything past this point was written sometime in the following week. Like say... Tuesday... when I'm still not fully rested.

But hey, I had a blast, and that's important... right? So today 'was' fun... but I question the wisdom of going to work a show, and then going to 'Real' work the same night. I did it... but I am sooo exhausted. I don't know about my future with ECCC (In the good, but don't know if I have time for it kind of way, not the 'bad' way.)
So as I will say in the 'future'
[link]
?

I want to write a 'formal' blog post for the show, so I'll not go into that too much here. This picture cracked me up, as on the right, you've got another camera popping in (I thought I'd framed him in better. ;?), the area manager hiding below his arm (In the shot), a 'Minion' (What the show staff is called here) getting off work (left) and the rest of the crew hanging out. This was the HQ, and as such the bodies were constantly in rotation. I could have gotten completely different shots every time I walked through... had I the time.

[Photo Observation] So I missed the other camera, the shot is crooked, the focus isn't great, and I'm not sure I caught the window at the best angle. So yeah...
365 Challenge Gallery:
[link]
Previous:
Next: